by Bethany Benz-Whittington
People try to put us down
Just because we get around
Things they do look awful cold
I hope I die before I get old
This is my generation
This is my generation, baby
– The Who
When I was in college I took a medical ethics class with about two hundred other people. On the first day, our professor walked in and asked how many of us were afraid we would live too long. I was one of about four people with a hand up.
As Millennials begin turning 40, Gen X is getting into their 50s, and Boomers are 70 and retiring. And while, hopefully, we don't currently consider that anyone is living for too long, we do still tend to look at one another with skepticism and some anger, and lament how generations before or after us are making things harder for us.
This isn't new, though, or even that interesting. Generations above and below have always blamed each other for the ills of the world. And if you have spent any time in generational theory, you can certainly understand this.
In seminary, Rodger Nishioka taught my Christian Ed class, and taught us that generations go in cycles of four. There are the Builders, the Maintainers, the Complainers, and the Destroyers. I taught this in a Sunday school class a while back and one of my Gen X'ers complained about being a Complainer. At length. And blamed me for this widespread, fairly well-known generational theory. As a Millennial, I was hell-bent on destroying his worldview, along with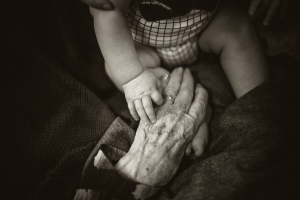 Applebee's, plastic straws, and top sheets.
While we certainly can poke fun at each of these characteristics in a given generation if you really want to, I wonder if it might be more productive, and fun, to hear from Boomer, Gen X, and Millennial ministers about how their birth year affects their ministry in positive and exciting ways.
For instance, I am a Millennial. I'm not a a digital native, but I might as well be. Boy bands and Britney Spears give me life, and a dance party is never far off when Bye Bye Bye plays. I love a gourmet cup of coffee as much as I love my avocado toast, and don't intend to buy a house anytime soon. What does all this mean for my ministry? Well, I'm incredibly mobile. I have friends all over the country whom I've never actually met. And I have a lot of energy for the actual next iteration of Church, which I doubt will pay very well, but will likely have good coffee and lots of dance parties.
In the meantime, my bread and butter is tearing down the systems that keep us from living into that bright, shiny new Church. After all, I'm a destroyer, and have no inherent drive to keep what isn't working anymore. I don't necessarily have a plan for rebuilding, but whatever, that's on the next generation to do that work.
This month, we'll hear from Boomers, X'ers, and Millennials in ministry, and find out why their particular generation is a boon to their work. They'll share with us some of the stereotypes they fit into, some they don't, and how all of that is at play in the good work they do for God's kin-dom. It'll be fun!
---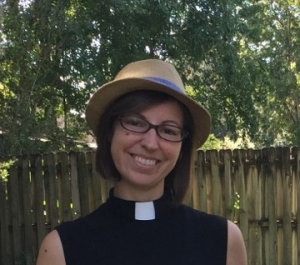 Bethany is a traveling preacher living in Northern Colorado with her husband, Matthew, and tiny baby, Leo. She enjoys consignment shopping, lots of snuggles, and every episode of The Good Place.
https://media.mywtenfold1.com/wp-content/uploads/sites/10/2019/11/29172401/rod-long-y0OAmd_COUM-unsplash.jpg
1365
2048
Layton Williams
/wp-content/uploads/sites/10/2016/01/NEXT-Logo-FINAL-Horizontal_lato-1030x229.png
Layton Williams
2019-11-06 12:30:23
2019-11-06 12:30:23
My Generation…in ministry