Each month, we post a series of blogs around a common topic. This month, Susan Young Thornton is curating a series highlighting ministry on the Pacific coast — a diverse, rapidly changing, and dizzyingly complex part of the country, and home to our upcoming 2019 National Gathering. We'll hear from individuals serving in a variety of ministry settings about the struggles and blessings of living into God's call on the West Coast. What is it really like to serve in this region? We invite you to join the conversation on Facebook and Twitter!
by Karen Claassen
More than 2 decades ago I said to my spouse, "How could we not raise our daughter in a place that talks about bald eagles like city people talk about pigeons?" This sentiment sums up my experience of ministry in the West. Alaska, Washington, the greater Los Angeles megalopolis…these have been my stomping grounds. All are larger than life.
The communal faith life in these places is tenuous. Sometimes demographics just don't fit denominational goals. Sometimes the local way of life works against the imposed model of church. Sometimes the flaws in the context undermine engagement. What do I mean?
Six months after ordination, at my first COM meeting, I asked, "Why are you considering closing that church?" The conversation that ensued shaped my next twenty-plus years in PCUSA ministry. Why this church and not that church? Did numbers matter? Which number mattered more: people in the building on Sunday morning or churches in the community?
If a PCUSA congregation was the only faith gathering in a small place, why would the presbytery close the church? (Or really, shut down the building? No outsider can "close" the church; it would just move to someone's living room.) Because some city person says the town or congregation is too small? How small is too small to deserve an organized, connectional gathered community? What happened to "Where two or three gather in my name, I am there with them"?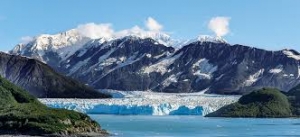 The little church we discussed at that first COM meeting was in an Alaskan village whose population fluctuated from 200 to 350 people, depending on the season. Five years after that conversation, 80 attended Easter worship. 25-40% of the town was in the worship service. How many churches can say that? How do we measure success and viability in such a situation? That is ministry in much of the Western half of the United States: small congregations serving remote communities, often as the only organized representative of Christ.
Then there is the challenge of always meeting on Sundays. In the Pacific Northwest, subsistence or recreation or work consume the weekend. How is a congregation to gather if the people are scattered? Perhaps the answer lies, as one PCUSA church found, in running a Thursday night service during the summer that exactly mirrored the Sunday morning service. It was so successful for three summers that it became a permanent, year-round offering. Washington hunters deserve to gather for worship too.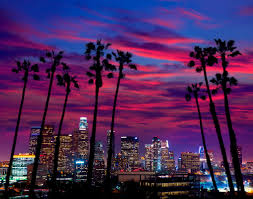 Imagine my surprise my first three-day weekend after moving to Los Angeles. I planned for low numbers, constructing a beautiful, intimate, interactive experience that could not be done on a Sunday with the regular attendance. But the context had changed. A three-day weekend in Southern California offers time to get a lot of chores done and light traffic, so the worship service becomes a priority. There were MORE people than usual. It wrecked my plans and reminded me of the importance of understanding where I minister.
Each place I served is different. And yet, all my Western service, regardless of the locale, the communal faith life has proven tenuous. None of those areas could boast even a 30% church rate among the population. Each is a mission field that requires creativity and tenacity — and the ability to not lose one's temper when someone from Louisville or Philadelphia calls at 5:00 or 6:00 AM, "the start of the business day."
---

Karen Claassen has served congregations in four states and six presbyteries for the past 20 years, helping people encounter and love the Spirit more intensely. She constantly explores changing modes of discipleship and outreach in the 21st century in order to live her zeal for equipping Christians and encouraging congregations into a brighter future.
https://media.myworshiptimes31.com/wp-content/uploads/sites/55/2018/12/29173158/featured-alaska-la.jpg
200
398
Linda Kurtz
/wp-content/uploads/sites/55/2016/01/NEXT-Logo-FINAL-Horizontal_lato-1030x229.png
Linda Kurtz
2018-12-10 18:53:17
2018-12-10 18:53:17
Ministry from North to South