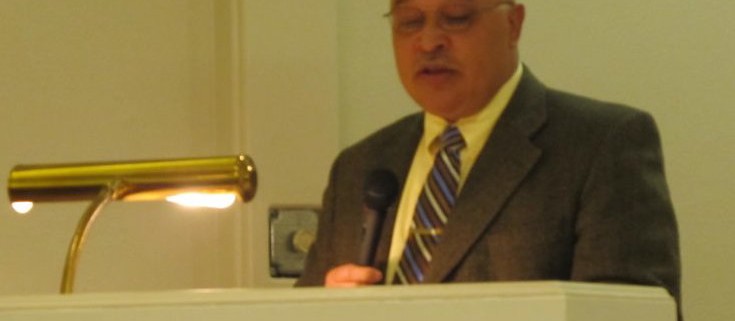 Each month, we post a series of blogs around a common topic. During April, as we continue to process the 2015 National Gathering, Joe Clifford is curating a month of blog posts exploring multiculturalism in the NEXT Church. Join the conversation here, on Facebook, orTwitter!
*If you do not read Spanish, please scroll down for an English translation in blue. 
By Antonio Pichardo
Hola Pastor,
Mi llamado al pastorado fue en Canadá, desde que me convertí al Cristianismo mi deseo fue siempre de ser un pastor, trabaje en canada plantando una iglesia luego de cincos años salimos para la ciudad de Modesto en California donde también plantamos otra y después vinimos a Mount Pleasant para ayudar un amigo pastor al cual le avía dado un ataque al corazón y a mí y a mi esposa nos gustó esta parte del noroeste del estado por lo cual después de haber ido a trabajar en dos obras en Belmond y Hampton Iowa decidimos venir a esta ciudad nuevamente.
Vinimos con muchos entusiasmos y nuestra primera actitud era de venir a trabajar con la iglesia Presbiteriana gracias a Dios si tocamos la puerta y esta ce abrió en una forma maravillosa aquí estamos desde el 12 de Enero 2014 como ministerio ágape y la iglesia Monte Horeb se abrió unos tres meses más tarde estamos confiando en Dios que más puertas se van abrir para seguir la visión.
La visión mía es que iglesias planten iglesias, tenemos muchas familias hispanas en este estado y necesitamos la presencia de doctrina reformada en todas estas comunidades, necesitamos iglesia en Austin, en Dallas, Longview, Taylor y muchas otras ciudades que podamos ir.
En esta comunidad en la que vivimos el 57% de los niños en las escuela son de origen hispano tenemos la primera generación aquí que no habla inglés, pero segunda y tercera generación todos ellos hablan inglés, necesitamos todas estas gentes, ya que muchas de estas personas nos la están ganando otras religiones.
Seguimos trabajando con un grupo más o menos de cuarenta personas pero con una visión de crecer, hemos pensado para este verano tener un concierto y otras actividades para hacer venir las gentes a la iglesia, seguimos necesitando ayuda en oración para que Dios haga lo que él se ha propuesto hacer en estas comunidades donde estamos.
Le pedimos a Dios un ministerio en la ciudad de Dallas, esperamos que esas puertas sean abiertas a su tiempo.
Aquí le mando una foto de nuestro primer servicio en Mount Pleasant el día 12-2014.
Estamos muy contentos de poder ser parte de la iglesia presbiteriana muchas gracia por dejarnos servirles Dios y a ustedes.
Muchas bendiciones
Pastor, Antonio Pichardo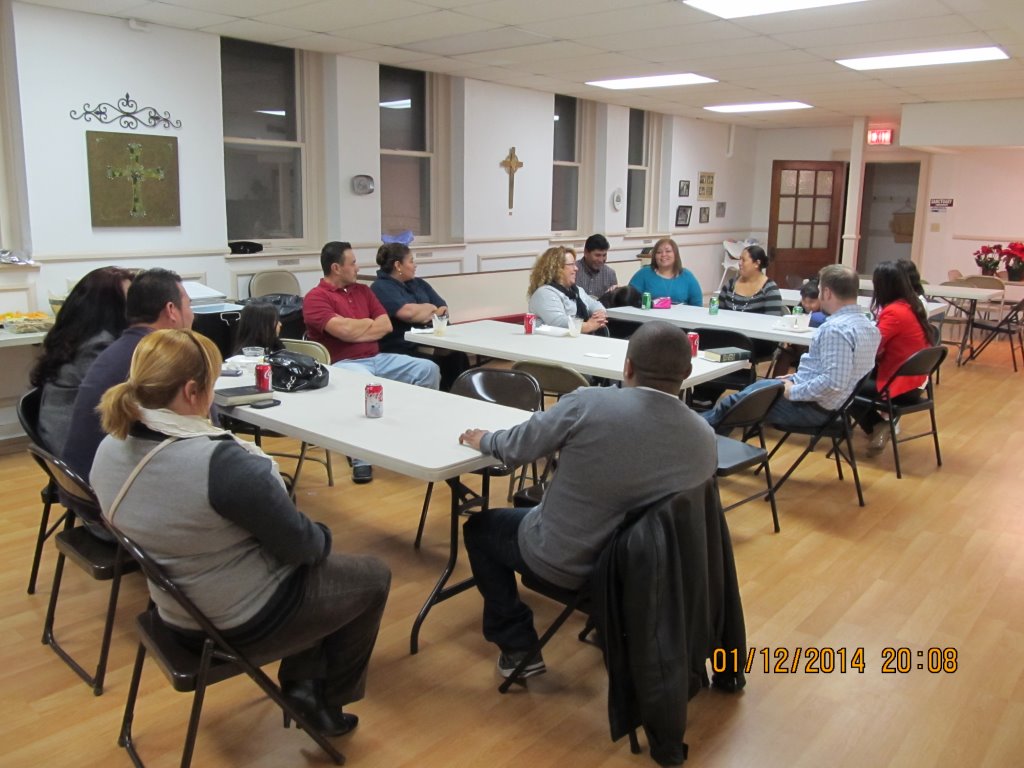 From the moment I converted to Christianity my desire was always to be a pastor. I was called to the pastorate when I was in Canada. While I was in Canada, I worked planting a church. Five years later, my wife and I left Canada for Modesto, California. We also planted a church in that city. During that time, we came to Mount Pleasant for a few months to help a pastor friend who had a heart attack. My wife and I enjoyed this Northeast part of the state. After that short time in Texas, we went on to work with two congregations in Iowa (Belmond and Hampton). We decided to return to Mount Pleasant again when the ministry was finished in Iowa.
We came to Mount Pleasant with much enthusiasm. Our first act was to make contact with the Presbyterian Church (because they are so close to the Reformed Church). Thanks be to God we knocked on the door and it was opened wide for us in a wonderful and welcoming way. Ministerio Agape has been going since the 12th of January 2014. Then three months later Monte Horeb was started in the neighboring Pittsburg, Texas (we are hoping it will soon be a new worshiping community). We are confident that God will open more doors in accordance with our vision.
My vision is to plant churches. There are many Hispanic families in this state and we need the presence of Reformed doctrine in all these communities. We need more Latino churches in Austin, Dallas, Longview, Tyler and many other cities that we can expand to.
In our small community of Mount Pleasant, 57% of the children in the schools are of Latino origin. The first generation here does not speak English, but the second and third generations all speak English well. We need all these people both those who only speak Spanish and those who are bilingual. Already we are bringing many people in who have backgrounds in other denominations.
At this time we are working with a group of about 40 people, but we have a vision to continue to grow. This summer we are thinking about having a concert and other activities in order to attract people to the church. We continue to need support through prayer so that God will do what God has purposed for these communities where we are working.
We ask God for a new ministry in the city Dallas. We hope that once again doors will be open on God's time.
The attached photos are from our first service in Mount Pleasant on January 12, 2014.
We are extremely happy to be part of the Presbyterian Church! Thank you for helping us serve God and all of you in any way we can.
Many blessings,
Antonio Pichardo
---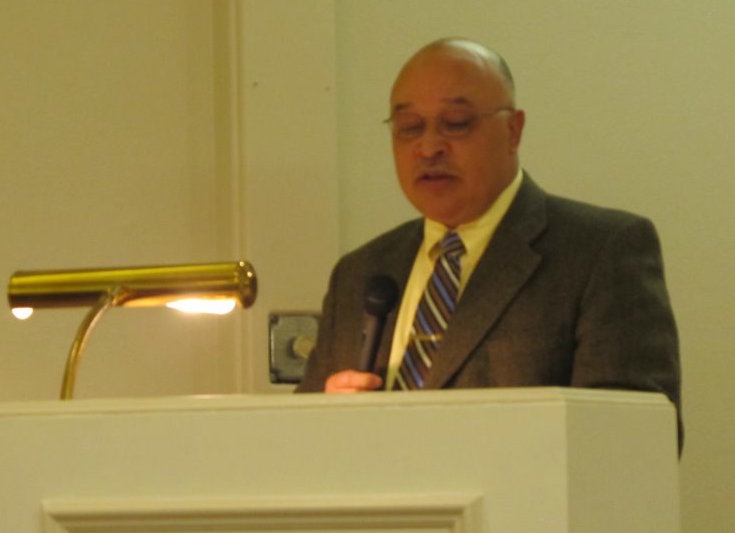 Antonio Pichardo serves Ministerios Agape, a new worshipping community in partnership with First Presbyterian Church of Mount Pleasant, TX. 
https://media.myworshiptimes31.com/wp-content/uploads/sites/55/2015/04/29180032/IMG_0014-2.jpg
533
735
marrandamajor
/wp-content/uploads/sites/55/2016/01/NEXT-Logo-FINAL-Horizontal_lato-1030x229.png
marrandamajor
2015-04-22 09:00:45
2016-02-18 13:47:35
MINISTERIO AGAPE