Each month, we post a series of blogs around a common topic. This month, Jessica Tate is curating a series that will reflect experiences of living in diverse community. Over the course of the month, we'll notice practices that enable diverse communities to thrive and we'll reflect on the promise of Christ in whom there is no Jew nor Greek, no male nor female, no slave nor free and what that promise means for our lives today. We invite you to share your own thoughts on Facebook and Twitter! 
by Rick Young
As I'm sure you've noticed, the fabric of our churches and denomination is a constantly changing reflection of our current national climate. This is something we must not only acknowledge, but address directly. I have had the privilege and honor of pastoring four congregations over the past four decades. Each was different, yet the same sort of blessing in so many ways. A pastor plays many roles — and not always the ones we've been trained for. While seminary provides a strong foundation, our most important lessons are taught in the trenches of modern day ministry. There are a few things we need to keep in mind as we work together to nurture ministry in today's complex environment:
The Church is not an easy place to work and play.
This couldn't be truer today. Recently, one of my colleagues not-so-jokingly said, "I love the ministry, it's just the people I can't stand." As pastors, we enter into the ministry somewhat idealistically, believing that with our leadership, the kingdom of God will be at hand.  
Then reality sets in. A member of one of my former congregations said, "The pastor's role is to be a medic in a war zone where everyone on both sides is wearing the same uniform." We are called to be compassionate, healing servants to all of God's people. As I was preparing to leave one of the congregations, a dear member and friend handed me a framed poem that she had written entitled, "God's Firefighter."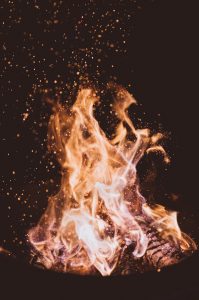 The poem read…
"One of God's great miracles is fire, sent to us on earth. Another of His gifts is a person who understand its worth. Fire can be vicious, it can rage, destroy and consume. It can be gentle, bringing warmth and light to a cold draft room. An evening round a campfire or in front of a hearth ablaze, can bring a peaceful end to even the most stressful of days. A good firefighter knows when to let a fire burn and when to control, when to light a fire under people or down deep inside their soul. I met such a firefighter when my world was full of strife.  He helped me find the fire, and the way to turn around my life. No matter where time takes us, or how many miles we are apart – I will always have God's fire and His special firefighter in my heart!"  
In my experience, many times the wars were brutal and even unchristian, and the fires ravaged lives and left devastation behind. But with God's help, we made it through, and so can you. As I said, the Church and congregation can be at times a rough place to play and work.
The denomination is divided, and we must forge ahead together.
The last five years have brought this to bear for many of us, as we have seen dear friends and colleagues depart the denomination. The process has been painful, and the scars are both deep and fresh. There have been arguments, hurt feelings, truths, and untruths told on both sides of the divide. This is a painful divorce, and sadly there are no winners and many losers.
The division has been expressly felt in the state of Texas, where the Texas Presbyterian Foundation (TPF) is headquartered. Presbytery memberships have decreased by as much as forty percent. TPF exists to enable and expand mission — together, which is not always easy in this frayed and tattered environment. But we hope to lead by example. Truly, we're all on the same side. We stand in the middle waving a flag of neutrality and God's mission. Why? Because it is what God asks of each of us. We are not naïve enough to think that neutrality protects us from the need to take a stand in the denouncement of evil, as well as the relentless search for peace going forward. Like the father in the parable of the prodigal son, we keep the door open to help facilitate reconciliation and create pathways for future conversations.  
It's time. We need to pick up our medic bags, bind up the wounded, and unroll our fire hoses to control the fires that destroy while tending the fires of love and compassion that simmer in our souls.
---

Rick Young is the President/CEO of the Texas Presbyterian Foundation (TPF) and served four pastorates along the way.
https://media.mywtenfold1.com/wp-content/uploads/sites/10/2017/09/29174211/featured-fire.jpg
200
398
Linda Kurtz
/wp-content/uploads/sites/10/2016/01/NEXT-Logo-FINAL-Horizontal_lato-1030x229.png
Linda Kurtz
2017-09-11 07:12:10
2017-09-11 08:37:01
Mindfully Anchored in the Word: Nurturing Ministry in a Complex Environment