Each month, we post a series of blogs around a common topic. This month, we are curating a series that showcases the brilliant leaders speaking and preaching at our 2020 National Gathering in March. Each of these people have been carefully chosen by a dedicated team of people who have championed these leaders and the gifts they bring to NEXT Church. So learn why we're so excited, and then let your own excitement compel you to register and join us! If you're already planning to go, we invite you to join the conversation on Facebook and Twitter, and tell us what you're most excited about for this year's gathering.
by Andrew Kukla
As a youth I had a tennis coach who taught "stick-to-it-ive-ness" and regularly said, "We don't play hope tennis where we stop mid-stride and tell ourselves, 'oh, I hope that ball goes out.'  You run down every ball." That always made sense to me…for tennis. But it would take years for me to realize how problematic hope can be in all arenas of life. This kind of hope, which is more an excuse for not making a personal effort, can be a self-perpetuating endorsement of the status quo.  I grew up a Cub fan, and as lovable losers the refrain of "there is always next year" was as much an excuse as any sense of eschatological hope for a better tomorrow…or 108 next years.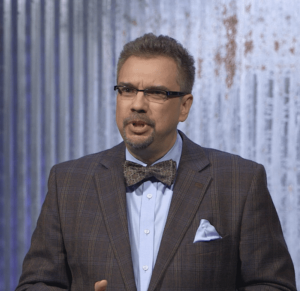 I learned to think about not "playing hope tennis" in many ways through my life.  But it wasn't until 2015 that I was invited to imagine going further, that I needed to think about the move of hopelessness.  That was the year that I met Dr. Miguel A. De La Torre. He spoke to a clergy group I belong to; he looked out at us—white clergy of "successful" churches one of which had Hope in its very name—and said we needed to embrace a theology of hopelessness.  That got quite the reaction! But, I can still hear his voice saying to me, "What if neo-liberalism has won…and what if global capitalism has won? What if the few will continue to get rich off the backs of the poor for a very, very, long time? What then can I speak to those people?  Because it isn't hope, and it isn't that the moral arc bends toward justice."
"…To provide a false 'rah, rah' of hope to people whose lives are hopeless is a false practice."
I will never forget that.  Never.
So when, late last year, I was asked to help find speakers for a NEXT Church Conference on "Witness, Power, and Hope" I knew we needed Dr. De La Torre to be there with us.  The NEXT Church endeavors to prophetically reveal our false practices; among them we need to unveil the way we speak of hope as any kind of pie-in-the-sky panacea that will cover the sins of injustice within the church and society in which we preach, teach, and lead.  As we "cross the river" and ask "What do these stones mean?" we need to think about how to do that in way that in way that confronts our history (and present) of using hope as an excuse for inaction, a maintenance of the status quo, and ultimately as a tool of control and oppression. 
Dr. De La Torre's keynote is what I am most looking forward to at NEXT this year, not because I will enjoy it the most but because I am convinced he will speak to me words of discomfort and hopelessness that I need to hear in order to sit in the dust and ashes that properly fuel the gospel.  I'm coming to the river to be reminded of essential ways we need to chase down every ball and smack it back into the face of the unjust systems of our world inside, and outside, the Church that is next; the life of the world that is now cannot simply stand aside and wait for the moral arc to bend or imagine that it will do so without it being because we all jumped onto the monolithic towers of our making and pulled them over. 
---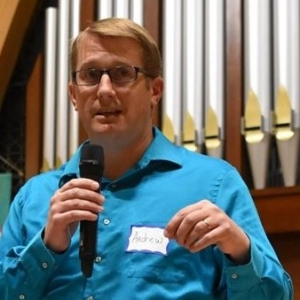 Andrew Kukla is pastor and head of staff at First Presbyterian Church of Boise, ID. He also served on the speaker selection team for the 2020 NEXT Church National Gathering. 
https://media.mywtenfold1.com/wp-content/uploads/sites/10/2020/02/29172247/miguel_big_pic.png
1768
1822
Layton Williams
/wp-content/uploads/sites/10/2016/01/NEXT-Logo-FINAL-Horizontal_lato-1030x229.png
Layton Williams
2020-02-13 13:22:15
2020-02-13 17:56:28
Miguel De La Torre and the Power of Hopelessness