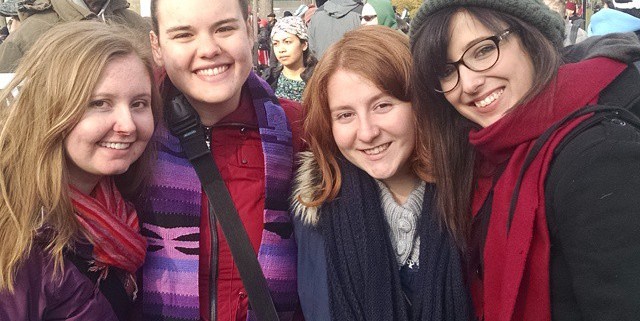 Each month, we post a series of blogs around a common topic. This December, Anna Pinckney Straight is curating a month of reflections on pastoral care in the 21st century. Join the conversation here or on Facebook. In the post today, Marranda Major (the PCUSA Young Adult Volunteer working with NEXT) reflects on care and concern that extends beyond the congregation and into the community.
By Marranda Major
I love coming home to my YAV family—to warm welcomes and space being made on the couch amid our communal blanket fort, to friends who will help me see the light in the day's frustrations and join with me in laughing it off, and to justice-oriented thinkers who are always ready to engage in discussing what is happening in our larger community. Lately, we've been talking a lot about grand jury decisions and where we've observed racial division in our DC context.
Recently, we devoted an entire community day to processing together. We framed our discussion with a book we read together, The Heart of Whiteness by Robert Jensen, and a chapter from Pedagogy of the Poor that discussed the Watts riots in relation to Martin Luther King Jr. and Malcolm X. These texts grounded our conversation with an understanding of privilege and helped us to make comparisons to other social movements from the Arab Spring and #Occupy to the more historic Civil Rights movement and the Watts riots.
We took time to assess the kinds of reactions we had observed on Facebook and other social media platforms and tried to trace how folks from different communities came to view the events so differently. We compiled resources to help us better understand the larger social, economic, and political forces at work in shifting demographics in neighborhoods like Ferguson that resulted in having a police force that looks very different from the citizens it serves. We talked about the systems that led to Ferguson's debtor's court and how that creates a very different understanding of justice based on one's race and class.
It was a powerful conversation. The intensity never wavered, though it lasted many hours. By the end, we felt both convicted and compelled to do something as a faithful community. But discerning what our public response should be was a messy process.
We tried on a few actions grounded in educating ourselves and others and in joining demonstrations of solidarity. We circulated the articles and resources we found most helpful on our blogs. We attended a lecture by Dr. Harold Trulear as part of New York Avenue Presbyterian Church's McClendon Scholar in Residence program so that we could learn more about the relationship between our churches and our prisons, and the racial dynamic therein. We participated in a candlelight vigil that lined 16th Street and the National March Against Police Violence the following day.
Our efforts led to some frustration. The articles and blog posts we shared did not curate the online conversation that we were hoping would happen. While the lecture was illuminating, it only heightened our sense of urgency for systemic change. The candlelight vigil lacked order or a central message to help us feel united and committed despite the cold wind that numbed our toes and extinguished our luminaries. We felt lost in the protest because we could neither see nor hear what was happening amid the sea of people and contradictory factions.
While we are still seeking a faithful response that feels right for our context, our intentional community is committed to engaging in justice issues. For us, that begins with making space for thoughtful conversation. By creating a safe place to question and explore, we were able to move beyond a difficult discussion and into discerning how we are called to act.
---
Marranda Major is a Young Adult Volunteer serving with NEXT Church.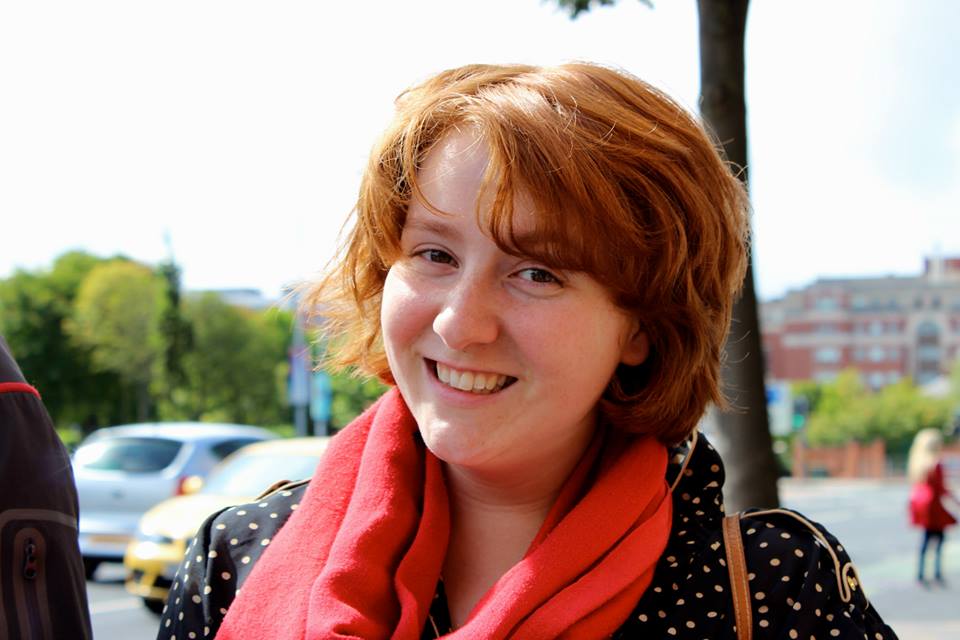 https://media.myworshiptimes31.com/wp-content/uploads/sites/55/2014/12/29180142/10408782_10203125066116822_6806541358222208878_n.jpg
640
640
marrandamajor
/wp-content/uploads/sites/55/2016/01/NEXT-Logo-FINAL-Horizontal_lato-1030x229.png
marrandamajor
2014-12-29 08:40:15
2016-02-18 13:50:14
Making Space for Challenging Coversations