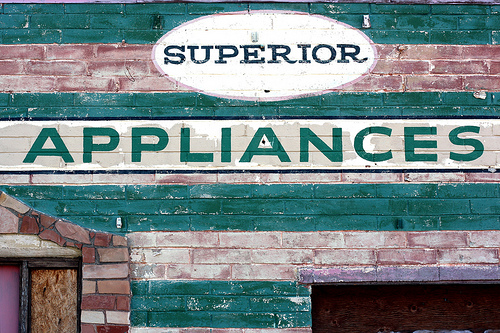 By Jessica Tate
I was installed into my first pastoral position seven years ago this month. During the sermon at the installation service, Frances Taylor Gench humorously suggested we install pastors the same way we install appliances. We "fix them into position" or "make them ready for use."  That is exactly what we were doing at the installation of a pastor, she said.
As I think about the path of ordination in the Presbyterian Church (USA), there's much demanded of candidates to make them ready for use. Our church requires:
seminary education
psychological exams
continual discernment on the part of the candidate
validation by a candidate's "home" church and presbytery
internships
written and oral statements and conversation with a Committee on Preparation for Ministry
ordination exams
a lengthy process of discerning a sense of call to a particular place—and hoping the nominating committee shares that sense of call
examination by the ordaining/installing presbytery
After that, a pastor is installed—we are made ready for use.
And then, at least in my experience, comes the hard part. We actually have to pastor a congregation.
It is a wonderful calling. It is grace-filled, transformative, and an immense privilege.
It is also hard.
To faithfully proclaim good news every week.
To navigate church conflicts and budgets and committees.
To learn a 24/7 rhythm and care for oneself in the midst of it.
To carry the emotional weight of the deepest parts of peoples' lives—both the joyous and the jagged.
Many of us don't survive the transition well.
According to Into Action: From Seminary to Ministry (which is a great online resource for new pastors), a recent study of PC(USA) pastors suggested that within five years of ordination, 22.5% of newly ordained pastors "had no valid call" or "were no longer ordained ministers in the PC(USA)." These categories include people who have retired, been defrocked, switched denominations, were unemployed, taking a break for personal reasons, as well as those who had chosen to permanently leave congregational ministry.
As best I can tell, these statistics are in line with other denominations and professional vocations, such as doctors and lawyers. Making the move from preparation to living out vocation is a hard transition.
Personally, I don't know what I would have done in my first years of ministry if I didn't have wonderful resources to call upon:
My father, who is a pastor, and who I could call at any hour, day or night, to say, "what do you do when a church preschool teacher commits suicide?" or the more mundane, "what resources do you have for stewardship?"
Mentors and seminary professors who were willing to puzzle through things with me. "Help me think about this conflict we're dealing with in this committee."
A wonderful colleague, Henry Brinton, the Head of Staff who patiently and gently guided me, supported me, and gave me plenty of space to stretch my wings.
Two peer groups I quickly joined—one locally that meets twice a month for spiritual practice, support, and accountability and one that meets annually to work on lectionary texts for preaching (and shares ideas the rest of the year via email.)
Community organizers who pushed me to grow as a leader and gave me the skills to become a better leader.
A cadre of spiritual directors, therapists and coaches to whom I turn periodically when I'm stuck or running on empty.
It was (and continues to be) this whole constellation that has enabled me to grow into my pastoral identity and practice. Most healthy pastors I know (regardless of how long they've been in ministry) have such a constellation. They've sought out these supports on their own and they've been given opportunities to be formed in pastoral identity and practice. This October, NEXT Church is highlighting passionate leaders within our denomination who are committed to equipping and supporting new pastors, alongside those up-and-coming leaders with whom they have connected or mentored. We're trying to show some of the shape of the constellation in hopes that more and more of us will find and put together the networks we need to live into our calling in life-giving, gospel-proclaiming ways.
During the sermon on the occasion of my installation, Frances Taylor Gench referred back to the risen Lord's command to his followers in the last scene of Matthew's gospel: to make disciples of all nations. Our operating instructions, once we've been made ready for use, she said, is to make disciples, to disciple-ize. It is arduous work, she said, requiring stick-to-itiveness and endless repetition. "It means taking your time with people — bringing them along — working carefully with each other over a long period of time in the educative process of teaching and learning the pattern of life embodied and empowered by Jesus."
This month, I honor the anniversary of my ordination. I am grateful for all those who taught me and continue to teach me how to disciple-ize, how to stick with it when it is hard, and find joy in the midst of this calling.  And I am hopeful for all those who are "made ready for use" and the ways in which we support them, form them, and are led by them.
Jessica Tate is the Director of NEXT Church.
https://media.mywtenfold1.com/wp-content/uploads/sites/10/2014/10/29180237/appliance.jpg
333
500
Jessica Tate
/wp-content/uploads/sites/10/2016/01/NEXT-Logo-FINAL-Horizontal_lato-1030x229.png
Jessica Tate
2014-10-09 11:24:04
2016-02-18 13:02:12
Make Ready for Use