by Rob Hammock
"They said to each other, 'Were not our hearts burning within us while he was talking to us on the road, while he was opening the scriptures to us?'" – Luke 24:32 (NRSV)
In a time beset by social distancing, stay-at-home orders, and one too many Zoom meetings, I long for stories. Not just on Netflix or Amazon Prime as I search for yet another show to binge watch to fill up the time. Even my 4th trip through the series "The Wire" feels stale, despite how much I love its depth and complexity! No, I long for times of the not too distant past calling me back to a sense of humanity that now lays dormant. I mourn our inability to come together and laugh, love, grieve, and comfort each other as we are hampered by this insidious invisible virus.
Certainly, we can come together via social media, conference calls, and appropriately distanced in-person encounters. And yet, this virus, hanging in the air, lingering, waiting for an opportunity, is there to keep us separate. We can attempt to overcome the gap, but prudence and our medical professionals say only so far. There is a "not yet" quality present as we patiently, fearfully, and hopefully wait for what's next. The fullness of our humanity longs to regroup and reconnect.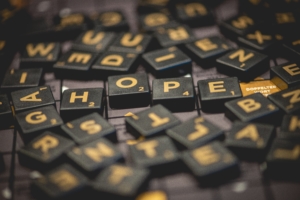 As this blogging cohort begins in a season of Eastertide, I am struck by our present reality of a "not yet" time. Just as Luke tells us that Jesus appeared first to the women, then those along the Emmaus Road, and then to the Twelve, they are told to wait for the Spirit.
I think of the disciples and followers gathered in those pre-Pentecost days with a budding sense of the life-altering importance of the resurrection. What did they wonder, experience, fear, and hope in that "not yet" place"? What do we wonder, experience, fear, and hope in our "not yet" place?
In our own time of expectant uncertainty, I know I long for a concrete reminder of my own past for fear that I forget who I am in this upended world. I look back in the archives of my own life for those inspiring and energizing events that point to a path of hope. But I know I often feel that I am the disciple whose seed was sown amongst the thorns and the cares of the world come choking (Matthew 13:7 & 22).
As they waited, I imagine Jesus' followers looked back too for some further understanding. Sure, they looked back to the prophets and scriptures for clarity, just as Jesus had taught them. But what I imagine they desired and longed for were stories of encounter like when their hearts beat expectantly within along the Emmaus Road as Jesus walked with them.
In this time of stay-at-home distancing in the season of Eastertide, as we knowingly await the spirit to be unleashed at Pentecost, I ask you to journey along with me as I explore my own stories of encounter that energize me, remind me who I am, and solidify whose I am. My stories and path have led me on a life-long journey to work on community development and affordable housing issues, and the stories I intend to share will revolve around those themes. However, more than that, what I want to explore are the faith-forming memories that have shaped my journey as I seek "…to do justice, and to love kindness, and to walk humbly …." (Micah 6:8). As I journey along my hope is that you may identify your own stories of encounter to hold close, gird you up, and bring you strength and hope. And, as we share and chew on our encounter stories together, may we be willing to use them as guideposts to see if we are still aligned today with the one who encountered us and longs to encounter us still as we emerge from our "not yet" world.
---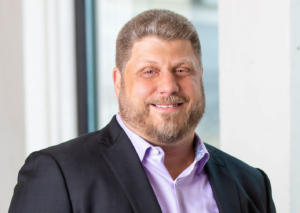 Robert Hammock is Ruling Elder at Caldwell Presbyterian Church in Charlotte, NC. Although seminary-trained, the last 20 years of his career have primarily have been focused on affordable housing and community development efforts, primarily in urban contexts. He recently rolled off of his Session after a 3 year term, but during his time on the Session, he chaired the Christian Formation Committee and Co-Chaired our Discovery and Engagement Committee. The former was focused primarily on child and youth faith development whereas the latter was focused on congregational innovation to better engage people at the church. He remains currently active in a leadership role through his church's development of affordable housing through the re-purposing of part of their campus.
Rob is also a part of the NEXT Church blogging cohort, and his writing focuses on faith, ministry, and affordable housing.
https://media.mywtenfold1.com/wp-content/uploads/sites/10/2020/05/25102612/max-kleinen-lMiYuow_KZE-unsplash-scaled-e1608492038689.jpg
534
800
Layton Williams
/wp-content/uploads/sites/10/2016/01/NEXT-Logo-FINAL-Horizontal_lato-1030x229.png
Layton Williams
2020-05-25 10:27:49
2020-05-25 10:27:49
Longing for Stories of Encounter