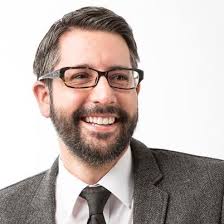 Each month, we post a series of blogs around a common topic. During April, as we continue to process the 2015 National Gathering, Joe Clifford is curating a month of blog posts exploring multiculturalism in the NEXT Church. Join the conversation here, on Facebook, orTwitter!
by Joel Triska
In 2006, the Dallas Observer heralded the front page story, Deep Sixed: Reports of Deep Ellum's death are exaggerated, but not by much. The story was about our beloved neighborhood, Deep Ellum (pronounced eL-uhm). In the early 1900's, Deep Ellum was a place for the marginalized. If you followed Elm Street out of downtown Dallas, it plummeted into a world of saloons, small shops, and jazz musicians. Since it's inhabitants were mostly freed slaves and Jewish immigrants, the community became known as "Deep" in reference to it's location from downtown and "Ellum"for it's colloquial pronunciation of Elm.
Deep Ellum has seen its heydays, but in 2006 we were dying. That's when our church decided to take a very different approach to serving our neighborhood. Typically, the Church has looked for what is broken in a culture and strove to fix it. This has led to many beautiful developments in education, confronting crime, and addressing poverty. Of course, all of these efforts honor God and have their place in the Kingdom. However, we decided to focus our intentions on the strengths of the neighborhood instead.
In partnership with the Sociology department at Baylor University, we conducted a massive survey of Deep Ellum. Instead of looking for the weaknesses, we looked for the strengths. So after about 1,000 street interviews, Baylor helped us compile the data and shrunk it down to four strengths – four community assets. For us, these strengths represented the areas where the Spirit of God was already at work in our neighborhood. So by supporting these community assets, we were partnering with God's dream for Deep Ellum.
Armed with this valuable information, we painfully let go of our old strategies. They weren't really working anyways, so we might as well try something new, right? After some fundraising, we remodeled our space into a Cultural Center built on four pillars: Art, Music, Commerce (or entrepreneurship), and Community. Four community assets. In addition, as the Dallas Observer announced the death of Deep Ellum, we strategically named our church Life in Deep Ellum. It was a prophetic proclamation over our community. While others saw decay, we spoke life.
Our building has a coffee shop which serves as a hub for the community. It offers hospitality to the many patrons we serve throughout the week. We also curate an art gallery which strives to find local artists and give them their first solo exhibit. We lease space to business startups, host community events/concerts, and all the time hold church services on Sundays. Like the New Testament teaches, we don't equate "church" with a building. Our people are the church. Our building is our mission.
This is the short version of how our church became an incarnational faith community – reflecting the ethos of our surroundings. In Texas, churches have a tendency to stick out with their sprawling parking lots which remain empty Monday through Saturday. The irreligious often see them as intrusions into the landscape. It is our heart to challenge the American Church to work with their neighbors so they can be integrated into the fabric of their context. When we engage our neighbors, we will naturally find ways to connect. New programs will launch and new partnerships will form. Often, this will slowly fill up our parking lots during the week, too. The question we like to ask others (and continually ask ourselves) is this: What if we could be a church not just in the community, but a church for the community? The answer will look different for us all, but it also has the power of reconnecting the Christian faith with an increasingly post-Christian context.
---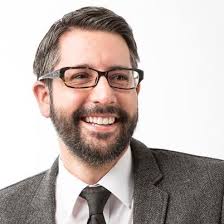 Joel Triska is the Resident Philosopher at Life in Deep Ellum, a cultural center built for the artistic, social, economic and spiritual benefit of Deep Ellum and urban Dallas. He also co-pastors The Gathering at Life in Deep Ellum with her wife Rachel. Their work in Deep Ellum has been featured in numerous publications, including The New York Times and Christianity Today's Leadership Journal.
https://media.myworshiptimes31.com/wp-content/uploads/sites/55/2015/04/29180031/JoelTriska.jpg
224
224
marrandamajor
/wp-content/uploads/sites/55/2016/01/NEXT-Logo-FINAL-Horizontal_lato-1030x229.png
marrandamajor
2015-04-15 09:00:44
2016-02-18 13:47:46
Life in Deep Ellum: A Prophetic Proclamation