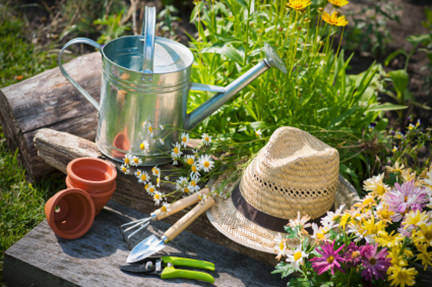 This month, NEXT Church is highlighting passionate leaders within the Presbyterian Church (USA) who are committed to equipping and supporting new pastors, alongside those up-and-coming leaders with whom they have connected or mentored. We kick things off this week with a post by George Anderson, the co-convener (along with Ken McFayden from UPSem) of the Trent Symposium for new pastors. Tomorrow, Lori Raible, a past Symposium participant will contribute a parallel piece.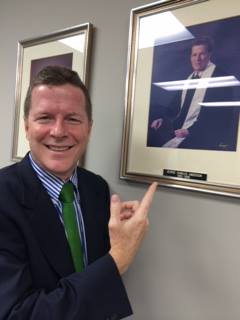 George C. Anderson is the Head of Staff of Second Presbyterian Church in Roanoke, Virginia.  George and the congregation he serves are heavily invested in programs for newly ordained PCUSA ministers.  Thanks to a Lilly study grant, George spent his recent sabbatical studying effective church programs in and outside of various denominations that nurture new pastors.  Through grants from the Kittye Susan Trent Endowment, Second Presbyterian hosts an annual week long symposium for new ministers that is co-sponsored by Union Presbyterian Seminary led primarily by experienced pastors and laypeople as well a colloquy for new ministers within the Presbytery of the Peaks that is spread out over three years.  Planned for April 18 through 21, 2016, a national Conference will be held called Trent@Montreat.  Sponsored by the NEXT Conference, Macedonian Ministries, Union Presbyterian Seminary, Montreat Conference Center, and Second Presbyterian Church, this conference will join large group worship and keynote with small groups focused on specific areas of need and coached by experienced practitioners.
George preached a sermon in which he explained his passion for this effort.  It can be accessed at: http://spres.org/media.php?pageID=24
Dear Newly Ordained Minister,
These are challenging and exciting times to serve the PCUSA, and you would like to serve it for a long time.   You can't do it alone. You need a network of support to help you get started and to keep you going. That network of support is out there, but don't expect it to be given to you.
Many new ministers do not understand this and feel abandoned after they leave seminary and begin their work in the field. They assume that the instruction, support and structure of seminary will continue in a new kind of way. Some efforts are made by presbyteries and, here and there, some are helpful. However, the PCUSA, like other mainline denominations, is having something of an identity crisis compounded by fiscal constraints, so there is a "hit and miss" aspect to what is officially offered.
For your own good, accept the reality of that right now. Remember that you are ordained and that means taking on personal responsibility for your own support. Just as medical ethicists encourage patients to be proactive about their own health care, I am encouraging you to be your own advocate for "Ministry Care." Be proactive and seek out what you need.
So, what is it that you need? Based on what has sustained me over three decades of ministry and based on sabbatical research done on what sustains new ministers, I suggest the following:
Keep the Sabbath. Worship, rest, play.
Find coaches. They tell you how to do. What do you need to learn? Find someone who is really good at it. Then be a coach because by teaching, you learn.
Find mentors. They teach you how to be. Then be a mentor, because by leading, you find a new way to follow.
Seek out best practices. Most times it is easier to improve on something than invent something. Then share best practices because by giving away you gain colleagues and build the church you will need tomorrow.
Find or form a peer support group. If in a year it drains you more than feeds you, find or form another one.
Keep seeking to develop. I would say, "Keep seeking to improve," but that may not be accurate. Let's say, "Stay ahead of the stagnant curve." The world, culture, the congregation, the church, and your life are going to keep developing. Ministries adapt or die. So read, attend continuing education events, self-examine, and seek critique and counsel. By doing so, you can help keep the expiration dates on your ministries in the future.
Be humble. That means pray, because humility is a gifted virtue and not an achievement. Keep praying the core of the prayer Jesus taught us: "Not my will, but thine." Keep praying that prayer because if you are made a humble pastor, you will have staying power. A humble pastor knows she does not have all the answers. A humble pastor knows that on his own he will do more damage than good in the churches he serves. A humble pastor continually seeks out support, guidance and critique. A humble pastor better deals with and learns from failure. A humble pastor is more willing to share the credit with, and receive critique from, others.
When you have a good network of support in place, treat the network like a garden and tend it. Nourish what feeds you, weed out what doesn't, and plant something new when it is time.   Tend the healthy garden and you will not only be nourished over a long ministry, you will share what you have with others and help them too.
I hope in these NEXT Church blogs, you'll find some helpful gardening hints.
Grace and Peace,
George
https://media.mywtenfold1.com/wp-content/uploads/sites/10/2014/10/29180236/garden.jpg
287
432
Jessica Tate
/wp-content/uploads/sites/10/2016/01/NEXT-Logo-FINAL-Horizontal_lato-1030x229.png
Jessica Tate
2014-10-14 06:41:50
2016-02-18 14:04:59
A Letter to New Pastors