Each month, we post a series of blogs around a common topic. This month, Mark Davis is curating a series that will explore the idea of membership and the challenges and promises that come with it. We invite you to join the conversation on Facebook and Twitter.
by Barbara Baylee Shefelton
After 15 years in my first call as an Associate Pastor I left the church. The reasons were many – I was burned out. I was a mother to two young girls and wasn't home at night to read them a story and put them to bed. And, after years of being a Pollyanna about the church I had seen its darker side. I loved my church, I loved my position. I felt called. But then a few voices became louder than God's. It rattled my soul and my sense of call. So, I left.
For a while I wanted nothing more than time at home with my girls or a job where no one called me once I had clocked out.
After a couple of years, I read the book "Leaving Church" by Barbara Brown Taylor which resonated deeply with me. She had to walk away from "the church" for a while after spending her life in church. But then she remembered her seminal church encounter. Her first "cathedral" was in the "fields behind my parents' house in Kansas." Ultimately, she didn't leave the church but she did have to realign what God was calling her to. How she might do ministry that both fed others and also fed her calling to be a priest.
It took a me a while of nursing my wounds – I needed to go back to my "cathedral" (which for me is the mountains) and remember what my calling was all about. I needed to remember who I was – even if I wasn't serving as a pastor in a church.
Today my girls are teens and for 13 years I have worked as a Chaplain, Ethicist and Dementia Specialist at a Catholic Hospital. It is where I am meant to be. I am comfortable in my roles. I find joy and energy in something that really fills me and my sense of calling.
I have served other churches as an interim, a supply pastor, and substitute for other pastors during sabbaticals. I enjoyed that upfront leadership. But I also discovered the simple joys and relaxation of staying home on a Sunday morning and sleeping in and reading the Sunday paper. But after a while I felt that ache, that hole in my soul. I needed a church that was mine, not mine to lead, but a place where I was known, and loved, and accepted for my gifts.
So, after many years away I am back in my first church. The newest pastor has welcomed me with open arms. He has welcomed me as I was saying – "I just want to sing in the choir. I don't want to be up front." The congregation has welcomed my daughters and my husband back into full membership and leadership in the church. And I realize – I'm back home. And it is good. And I am filled with gratitude. God's grace abounds.
---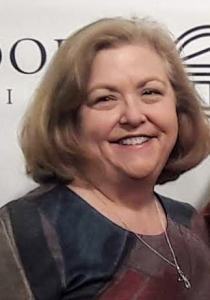 Barbara Baylee Shefelton is an ordained minister in the PC(USA), a certified chaplain and ethicist, and a nationally certified ethics consultant. She lives in Newport News, Virginia.
https://media.myworshiptimes31.com/wp-content/uploads/sites/55/2019/10/29172409/alexander-nachev-leaQ9c9KGUU-unsplash.jpg
1365
2048
Layton Williams
/wp-content/uploads/sites/55/2016/01/NEXT-Logo-FINAL-Horizontal_lato-1030x229.png
Layton Williams
2019-10-20 16:53:24
2019-10-20 16:53:24
Leaving... and Returning to Church