Leadership Potential Left on the Margins
Each month, we post a series of blogs around a common topic. This month, Andrew Kukla is curating a series on officer training. We'll hear from various perspectives about how churches might best equip those they call to the ministry of ruling elder for that service. How might we feed, encourage, and enable the imagination of our church officers? How can we balance the role of officers as discerners of the Spirit alongside church polity? How might we all learn how to fail — and learn from it? We invite you to join the conversation on Facebook and Twitter!
by Mathew Eardley
I sit at a lot of tables. And wear a lot of hats. Don't you? They keep me busy. And it keeps me isolated. What I mean by "isolated" is that when I'm busy, I find it easier to do things myself, or ask those that are already deeply invested alongside me to do 'it.' This is unfortunate, though, because it leaves a lot of potential leadership in the margins.
This truth I live causes me to reflect on two important questions that every leader and leadership body should be asking.
Who has been included in leadership?
Whose voices, perspectives, and insight are not being heard?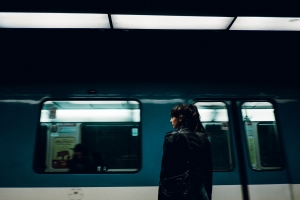 In our current world of nominating committees, diverse representation, and overbooked schedules, it is easy to default to the status quo for what leadership is and who is involved. It is a trap that congregational leadership can easily fall into: that leadership starts and ends with church officers. In reality, leaders are constantly being formed around me – and you – each and every day by example, whether it be in the church, home, classroom, workplace, or anywhere (and everywhere) else. That leadership potential is often lost by neglect. How can we take seriously the task of forming new and broader leadership within our congregations?
I submit to you that one area where there is lost opportunity is "Intergenerational Leadership". It seems to be an ethereal, confusing, and somewhat overwhelming topic. How to do it? Who's qualified? Who's not? What can people do? What should they do? What is the organization's or community's needs?
I am fortunate (privileged, even) to have been invited into leadership positions since I was young. It wasn't always invitational, however. There were times when I had to elbow my way into the room or around the table. Other times, I was rejected for an opportunity I thought I was perfectly suited for me. And this is still the case. Why do I tell you this? I say this because I don't think I am alone. Engaging many people in leadership, no matter the identifier or demographic, is a challenge for most people, organizations, and communities. In the words to come, I don't claim to have 'the answer' or 'the way' but I instead hope to suggest to you where I have felt most invited and how we might choose to think about and engage others in our respect roles, organizations, and communities.
My philosophy to address this is simple; first, understand the needs and opportunities for leadership and engagement and, to follow that with, observation and invitation.
Understand the Needs
Each of our communities have needs to be filled. They are everywhere, from an under-filled committee, open session seat, volunteers in children or youth ministry, etc. You could probably list at least five off the top of your head. Take a mental note of these, know them, think about them, reflect on what would strengthen or add to each of them. Put simply, be aware of the need. Really, it's that simple.
Observe
Look closely at those around you being attentive to their gifts, skills, and abilities. They may not be perfect or completely refined (who's are?), but simply inherent and evident. And I don't mean to say that you only observe those you like or those that seem to fit a stereotype, it means to be aware and attentive of everyone, no matter their age, demographic, or other identifier. Ask yourself, "Who do I see that could do this?" As I have reflected on that question I have become more aware of the dept and breath of the gifts and talents present in our community. As an aside, I think it is important to call these out and celebrate them as often as possible. It is empowering to be affirmed.
Invite
I imagine you know where this is heading. If we are keenly aware of the needs which are present and have made note of the gifts, talents, and abilities we observe in others it becomes easy to begin inviting a diverse and capable group of people to consider engaging in the capacity that fits them best. This could mean inviting them into a particular role or laying a few options on the table. The danger is to type-cast and assume. Too often I hear stories of people only being invited into roles that match their profession. That isn't fair. Maybe that is where they want to serve, but this is the challenge of the previous two bullets. Are we taking the easy route of only asking "teachers" to teach the VBS or LOGOS bible class? Or are we only inviting the musicians to be on the Worship Arts committee? The invitation can be daunting, but done well and in an invitational way it can be empowering, rewarding, and transformational (ironic, right?).
It sounds so simple but can be challenging. I am not good at this. I continue to wrestle and try to practice this. Living into this philosophy isn't designed for one person – the pastor – to do alone. It takes the entire community, particularly those in leadership (all leadership, not just committee chairs or seated officers), to do this. Think of the power that comes from a session (let alone an entire congregation) noticing, lifting up, and celebrating a community's gifts, talents, and abilities. Add to that the personal invitation into leadership and I think something special can happen. I suggest that, when done right, we get away from labels (youth elder, female deacon, etc.) and are flexible and empowering of everyone in the community. I hope you will join me in understanding our respective community's needs, observing those around you, and extending the invitation to leadership.
---

Mathew Eardley works at Jitasa, a company in Boise, Idaho that provide accounting services to non-profit agencies. He is a graduate of Whitworth University and a Ruling Elder at First Presbyterian Church of Boise. Mathew has served on committees at every level of PC(USA) including recently completing service as a member of the Way Forward Commission of the General Assembly.
https://media.mywtenfold1.com/wp-content/uploads/sites/10/2018/08/29173416/featured-waiting-train.jpg
200
398
Linda Kurtz
/wp-content/uploads/sites/10/2016/01/NEXT-Logo-FINAL-Horizontal_lato-1030x229.png
Linda Kurtz
2018-08-28 19:07:49
2018-08-28 16:29:57
Leadership Potential Left on the Margins