Brief Reflections on an Awesome Western and Central New York Next Regional Conference
by John Wilkinson
The second annual Western and Central New York Next Regional Conference was held Monday, November 5 at Third Church in Rochester NY. A special word of thanks to the Third Church volunteers and staff, and particularly Becky D'Angelo-Veitch, for their hospitality. Nearly 100 were in attendance, and we shared a rich and full day of networking, visioning and connecting.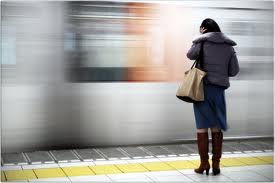 Six presbyteries were represented, primarily from Western New York, Cayuga-Syracuse, Geneva and Genesee Valley. Ministers, elders, educators, musicians and members were all present – many ages and church sizes as well.
Worship grounded us in God's vision in Romans 12 and reminded us, though prayer and music, that God has a future in store for us.
MaryAnn McKibben Dana provided a terrifically creative and supportive keynote presentation, "Leadership at the Speed of Change." There were many, many takeaways from her presentation, particularly around the notion of the art and practice of improvisation. Her thesis statement both challenged and comforted us: "The church will continue to flourish to the extent that it can learn to improvise in a constantly changing culture." Using a nifty Prezi presentation, MaryAnn drew on the notion of improvisation outlined in part by Patricia Ryan Madsen's book Improv Wisdom: Don't Prepare, Just Show Up. Both the concepts of Madsen's book and MaryAnn's appropriation of them will bear much fruit as the Next Church conversations continue to unfold.
National Next director Jessica Tate was present and shared the overall vision and directions of Next Church – it was a great opportunity to connect the national conversation with the particular and contextual needs of our region.
Workshops covered a broad base of ideas and needs — some hands on, some more conceptual. We discussed community organizing, mission, our connectional church (as the Synod of the Northeast and various New York presbyteries evolve), and various forms of practices of ministry.
Open source/open space time in the afternoon allowed for lively, group-generated discussion. Topics included worship, improvisation, Board of Pensions changes, local mission, Next Church, and new faith communities.
Participants reflected later on the gathering:
"…the conversations in NEXT are another manifestation of the way we're learning to live out the Great Commission anew; they have synergy with other more structured processes for thinking about evangelism and growth (e.g., New Beginnings, etc.) that many of us are involved with, but allow us to think about them with fresh eyes.  NEXT brings in the innovative voices of folks in the field, especially those of younger adults, in a way that our polity isn't designed to do."
"…NETX is building a network if not a community where Presbyterians can go to imagine, enhance, expand ministry. The old places to do this are either gone or largely ineffective or too narrowly restricted…"
Presbyterians in Western and Central New York look forward to building on our connections in the region, exploring the particular needs of our local contexts. At the same time, we look forward to connecting with the national Next conversation for resources. Throughout it all, the vision of improvisation seems compelling and timely.
---

John Wilkinson is the Pastor of Third Presbyterian Church of Rochester. John has been active in the PC(USA) in many ways: a member of the PUP Taskforce, on the Executive Committee of the Covenant Network, and on the Committee on the Office of the General Assembly. John believes that the church is the best place for people to gather to ask the deepest, most profound questions of faith and life. He is committed to urban ministry, the great hymns of the church and Presbyterian theology, as well as baseball, Bruce Springsteen and late night TV!
https://media.myworshiptimes31.com/wp-content/uploads/sites/55/2012/11/29180821/speed1.jpg
183
275
Jessica Tate
/wp-content/uploads/sites/55/2016/01/NEXT-Logo-FINAL-Horizontal_lato-1030x229.png
Jessica Tate
2012-11-12 00:19:34
2016-05-12 21:11:41
Leadership at the Speed of Change and the Call to Improvise