by Holly Haile Thompson
"Mequantash eeya-yan koose-coy-oo…" 
Rememberest, thou, me as unto our Sacred Hills…" – a Shinnecock Prayer
In Memoriam – To honor Kevin Tarrant, Hųųczii Zi, Bear Clan of the Ho-Chunk Nation of WI and Taal'wip' hoya, Sky Clan of the Hopi Tribe of AZ.  Beloved and respected son, nephew, brother, husband, father, uncle, friend.  Traditional singer, dancer, teacher, a Keeper of Culture; our hearts are shattered.  Our dear Kevin and 340,000+ people have died during the Covid-19 outbreak.  
---
"Are you ready for June Meeting?"  A question asked with great anticipation among the Montaukett People, Unkechaug and Shinnecock.  My Shinnecock People have celebrated June Meeting without interruption for centuries, historically in our Sacred Shinnecock Hills, the ground upon which the Great Spirit placed us long before 1043 BCE – a date to which pottery shards attest – but a date much more recent than our DNA recalls. 'David was doing something to someone in Israel in 1043 BCE'; we are an ancient People in our ancient Territory.
The English name June Meeting is not nearly as old as Strawberry Thanksgiving.  We offer gratitude that the good gifts of Mother Earth are ours for another year.  And June Meeting is more; it is a homecoming, a remembrance of those who have passed during the winter, a ceremony, flowers and strawberries.  June Meeting predates Christianity; our holy, primeval ritual might have been outlawed or destroyed like so many other of our God-given traditional ways were it not for the foresight of Priest Paul Cuffee's inclusion of this traditional Strawberry Thanksgiving into the liturgical calendar.  Priest Paul, a Shinnecock Indian, or "Indian Preacher" as a roadside Historical marker states near his solitary grave. 
June Meeting is now observed the first Sunday in June at Shinnecock and the second Sunday at Unkechaug.  It is maintained to this day not because of any appreciation of our Native Culture by the European settlers who, arrogantly believed that they, alone, brought sacred beliefs to a land devoid of any Divine Spirit; these missionizers who recognize, "…no Supreme God that [they] did not name."i
Among many Natives when the first wild strawberries are found in nature, we return thanks that this 'first fruit' continues to come each year.  Our June Meeting thanksgiving has continued unbroken for millennia and is, therefore, too important to allow it to be stolen away; Priest Paul wisely protected this inestimable rite.  
June's lectionary begins with The Great Commission, an ambiguous first step as many biblical scholars are not persuaded these were Jesus own words: Go 'hither and yon'. Soon we find admonitions to not take foreign roads and by the third Sunday in June we are inundated with legalistic equations quantifying the worth of masters over the worth of slaves, the worth of humans over the worth of wildlife, the benefit to those who welcome prophets and the virtuous over, seemingly, those who do not welcome prophets.  We might suppose that there is a transactional nature to the dispensing of Gospel Good News.     
With this sort of 'wheeling and dealing' it's not surprising to uncover numerous papal bulls repeatedly declaring the Doctrine of Discovery – after all, manipulation of people and greed for riches is also absolutely biblical, albeit less dignified than a consecrated crusade: a divine quest.  Professor Mitzi J. Smith shines a light on another great "co-mission" of Church and Crown ii deeming 'undiscovered' lands terra nullis, empty land belonging to no one: allowing for a legal way to steal lands and a lawful way to dispatch those who may be found in those lands.  Under Church sanction, lands are stolen; people are abducted, enslaved, subjugated, mutilated, slaughtered and murdered.  To the brown and black peoples of the earth, the deadly anything-but-Good-News: "The white blue-eyed Jesus; Behold your God!… raping people and land in the name of the cloroxed Christ" iii
Baptizing in the name of love?  No, I see no evidence of love.  Those "ye" delegated and charged to go forth without benefit of gold, carrying neither staff nor provisions, might have recognized the general theme of hospitality – as they were supposed to teach hospitality – but they did not recognize the significance of the spontaneous hospitality proffered them by the Indigenous People of the Americas.  
'Stick to the lost sheep of Israel', and 'go nowhere among the Gentiles'; the overwhelming message of this Jesus was to 'love God with all that you are, then love neighbor as you love yourself…'   If Jesus had been their teacher, they utterly lack understanding as to the meaning of his life, his action, his words.    
And that today the US is sending Covid-19 infected people back to Haiti and Guatemala is heinous.  I'd venture to say that most, if not all, of those creating and implementing this cruel and deadly policy would proudly call themselves Christian; it is not a bridge too far to say that the Doctrine of Christian Discovery is not love; the theft of America's Indigenous Peoples' land and the theft of Africa's Indigenous Peoples' bodies is not love; and sending people with Covid-19 virus anywhere except to a hospital is not love; it is pretending to be Christianity.
Endnotes:
iMitzi J Smith, Resisting the Great Co-mission, Unsettling the Word: Biblical Experiments in Decolonization, Ed. Steve Heinrichs, Mennonite Church Canada, page 185
ii Ibid., 184
iiiIbid., 185
---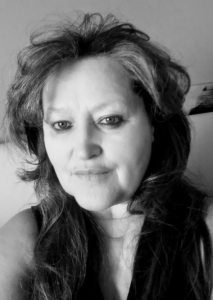 The Rev Holly Haile Thompson, DD is a blood member of the Shinnecock Nation, Long Island, NY, studied at the University of Dubuque Theological Seminary, IA, was graduated in 1985, ordained by the Presbytery of Western Colorado in 1986 becoming the first Native American Woman to become Minister of Word and Sacrament/Teaching Elder in the Presbyterian Church (USA). Holly served congregations in Colorado and in New York state, is a member of several churchwide committees including the Racial Equity Advocacy Committee (REAC), the Native American Consulting Committee (NACC), and serves on the Doctrine of Discovery Speakers Bureau, all of the PCUSA denomination. Currently, Holly volunteers with the United Methodist Church's northeast Native American Ministries Committee – supporting the UMC ongoing 'Act of Repentance'. Holly most recently concluded her service with 1st Presbyterian Church Potsdam, NY as Transitional/Supply Pastor to explore what an "Anti-Racist Church" might look like. She works with the Poor Peoples' Campaigns of Northern New York and of Long Island. Holly is married to Kahetakeron Harry Thompson of Akwesasne, and together they share 7 children, 16 grandchildren and 6 great grandchildren. "May our paths lead us to a time when we shall live together in Peace on Good Mother Earth."
Holly is also a member of the NEXT Church blogging cohort and her writing focuses on indigenous theology and the lectionary.
https://media.mywtenfold1.com/wp-content/uploads/sites/10/2020/06/18083557/oliver-hale-Qse3AFWnc48-unsplash-scaled.jpg
1707
2560
Layton Williams
/wp-content/uploads/sites/10/2016/01/NEXT-Logo-FINAL-Horizontal_lato-1030x229.png
Layton Williams
2020-06-18 08:39:38
2020-06-18 08:43:14
June Meeting