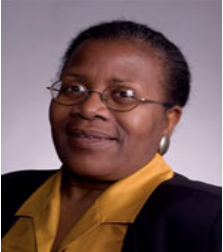 Each month, we post a series of blogs around a common topic. During June, Therese Taylor-Stinson is curating a month of blog posts exploring Contemplation and Social Justice, featuring posts by member os the Spiritual Directors of Color Network, Ltd. Join the conversation here, on Facebook, or Twitter!
Editor's note: This post is the third in a four part series. Read part 1 here, and part 2 here. 
By Jacquelyn Smith-Crooks
Jacquelyn:

 "Social Justice as a Lived Experience/ The Contemplative as a Learned Process"

Memories of my introduction to social justice activism begin with the Civil Rights/Racial Justice Movement of the 60s that was based in the African American church. To a large extent, this movement was an outgrowth of that very same source to which I link my involvement with the contemplative.

It was my father, Jack Smith, Jr., who exposed me to the movement and to a key community-based organization, the NAACP Youth Division, which taught me about the "contemplative in action." The leaders in the organization did this by training and preparing us for the picketing, demonstrations, marches, and other acts of nonviolent resistance to forced segregation and unequal access to resources that were available to white people; e.g., schools, hotels/motels, restaurants, housing, employment in department stores (especially women's shops), and more.

This took place several years before the huge cross-burning in front of the house, located at the end of a predominantly white neighborhood; we were purchasing it through a white realtor. The incident occurred the week before our family and that of a family friend were to have moved into our "new to us" duplex that was located at the end of a street in an all-white neighborhood.

Many years later, I "met" Howard Thurman in my search for a theology with which I felt "at home"—one which offered me both the freedom to connect with another dimension of my spiritual self and do so within the context of myself as an African American woman—tapping my inner and outer existence. I had found many books that supported my search for clarity around my theology and spirituality, but never with racial reflections of myself. The images were of European/White Americans or people from the Eastern religions. This included Joel Goldsmith, Thomas Merton, and others.

While addressing one aspect of my being, this was not sufficient for me as one who had become disillusioned with institutional religion after encountering subtle and stinging acts of racism in the college church I attended during my undergraduate years.

When I discovered Thurman, it was like the situation for the woman with the issue of blood. I found a theologian, who chose to engage in work that would speak to me as an African American woman on my quest for centeredness through a contemplative experience as a path to inner peace, joy, and power. He wrote about this desire—especially for oppressed people—in Jesus and the Disinherited, which became a cherished favorite of Dr. King, and one that he carried whenever he marched.

In the next blog, we will make the connections….
---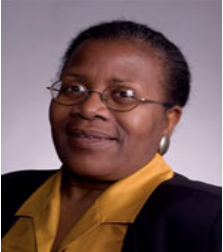 Jacquelyn Smith-Crooks, Ed.D, is an associate minister at Alden Baptist Church in Massachusetts, USA. A spiritual life coach and researcher, Smith-Crooks works with individuals, and leads workshops and retreats with faith-based and other organizations.
https://media.myworshiptimes31.com/wp-content/uploads/sites/55/2015/06/29175958/Jacquelyn-Smith-Crooks-.png
252
223
marrandamajor
/wp-content/uploads/sites/55/2016/01/NEXT-Logo-FINAL-Horizontal_lato-1030x229.png
marrandamajor
2015-07-01 09:00:13
2016-02-18 12:51:54
Intersectionality of Racial Justice and the Contemplative – Part 3