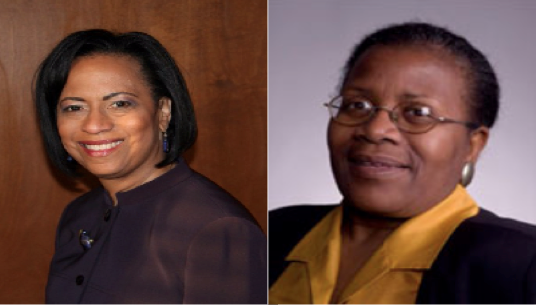 Each month, we post a series of blogs around a common topic. During June, Therese Taylor-Stinson is curating a month of blog posts exploring Contemplation and Social Justice, featuring posts by member os the Spiritual Directors of Color Network, Ltd. Join the conversation here, on Facebook, or Twitter!
By Lerita Coleman Brown and Jacquelyn Smith-Crooks
Behold the miracle!  … Love loves; this is its nature.  But this does not mean love is blind, naive, or pretentious.  It does mean that love holds its object securely in its grasp, calling all that it sees by is true name but surrounding all with a wisdom born both of its passion and its understanding.  …  Such an experience is so fundamental in quality that an individual knows that what is happening to him [or her] can outlast all things without itself being dissipated or lost.

~Howard Thurman
Introduction
We came together, two African American women who are also members of the Spiritual Directors of Color Network (International), to bring to the conversation about the contemplative and emerging wisdom a discussion on Rev. Dr. Howard Thurman. He was an African American theologian and mystic. Reared in an African American Baptist Church, he was co-founder of the first interfaith, racially and economically integrated church in the U.S. Moreover, he was spiritual advisor to Dr. Martin Luther King, Jr., and he played a critical role as a "behind the scenes" leader in the development of an alternative to violence in the dismantling of racial injustice in America—through the Civil Rights Movement of the 60s.
In coming together to develop this workshop, Lerita Coleman Brown and Jacquelyn Smith-Crooks found a way to continue a journey of the Spiritual Directors of Color Network's recently published book of essays, Embodied Spirits: Stories of Spiritual Directors of Color (March 2014).
All too often, in mainstream secular and sacred education experiences, where implicit and explicit racism may not always be recognized for what they are, there is a conspicuous absence and/or underrepresentation of the presence of African American people in the stories that are used as images, tell the stories, highlight the roles and contributions almost exclusively of those representing the dominant culture to present the teachings. There is, thus, little likelihood that there will be at the intersection evidence of matters of race, racism, or racial justice, and this includes the contemplative experience.
With that in mind, conference facilitators Brown and Smith-Crooks made a conscious decision to both create space for conversation about the intersection of racial justice and the contemplative, and to also focus on a less familiar spiritual leader, who played a pivotal role in a movement that was felt around the world. This was first done in the workshop entitled, "Howard Thurman: Contemplative Spiritual Advisor and Prophet for Civil Rights."
In doing so, it was deemed necessary to heed an African proverb, "Beware of the naked man/woman who comes bringing you clothes." By reflecting on our own personal journeys of the socio-cultural, racial, and spiritual experiences at the intersection, we shared a glimpse the ties (of stories of race, racism, and the contemplative) that bind us even as we grew up hundreds of miles apart.
In the next blog post, you will read Lerita's story….
---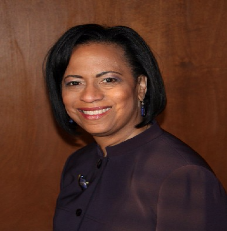 Lerita Coleman Brown, Ph.D., is a professor emerita of psychology and a spiritual director. Brown is a graduate of the Shalem Institute. She lives in Georgia, USA, and writes and promotes contemplative spirituality in everyday life.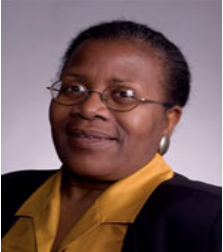 Jacquelyn Smith-Crooks, Ed.D, is an associate minister at Alden Baptist Church in Massachusetts, USA. A spiritual life coach and researcher, Smith-Crooks works with individuals, and leads workshops and retreats with faith-based and other organizations.
https://media.myworshiptimes31.com/wp-content/uploads/sites/55/2015/06/29175956/L-and-J.png
305
536
marrandamajor
/wp-content/uploads/sites/55/2016/01/NEXT-Logo-FINAL-Horizontal_lato-1030x229.png
marrandamajor
2015-06-26 09:00:06
2016-02-18 12:52:05
Intersectionality of Racial Justice and the Contemplative Part 1