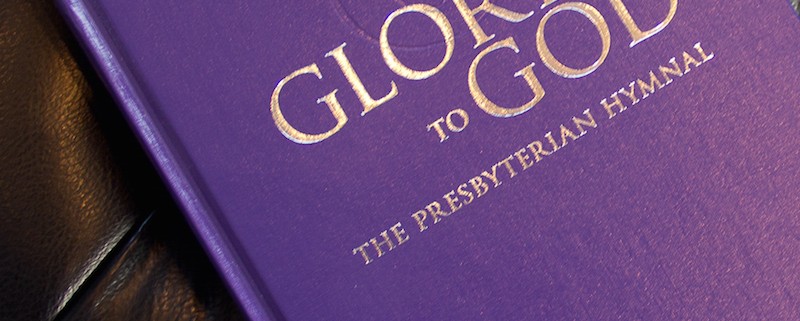 Each month, we post a series of blogs around a common topic. During August, John Wilkinson is curating a month of blog posts exploring where we are as a church through the lens of the new Presbyterian hymnal, Glory to God — what are we thinking about? how are we worshiping? what matters to us? where are we headed? Join the conversation here, on Facebook, or Twitter!
By John Wilkinson
We dedicate new hymnals today.[1] They have been inflated to the proper air pressure, labelled, and placed carefully in the pews. Take a moment or two now or later to review the list of those honored or memorialized, as I have done many times in the last few weeks. It is a deeply moving exercise.
It's a basic question that we don't ask very often because we actually live out the answer every time we gather. What does a hymnal do? The first task of a hymnal is to do exactly what the title of our new hymnal suggests – Glory to God. If our chief end is to glorify God and enjoy God forever, then the primary task of a hymnal is to help us glorify God.
That looks like many things. There are many forms of praise, and many ways to sing God's praise. This new hymnal reaches back in the tradition where we can sing many of our favorites (including some not in the previous hymnal) and it also looks around and ahead to new traditions.
Our first singing tradition was Psalms only. We believed that anything written by humans was something akin to idolatry. We have evolved, thankfully. You can read the mission statement of the new hymnal on page 926. As we sing familiar hymns and sing new ones, from diverse cultures and experiences, pay particular attention to the many ways we praise, worship and glorify God, our central calling.
But a hymnal does other, related things. It is a kind of theological text book. It helps us understand and ponder what we believe – about God, about the world, about humanity, about the church. Think about your favorite hymns and think about what they are teaching you – overtly or indirectly. About the life of Jesus. About the nature of God. About grace, sin, hope, peace, love, faith. Throughout the year, as we choose hymns, we seek ways to connect what we have heard from the Bible and what we have engaged in conversation with the words we sing and the tunes that accompany those words. Singing the faith to learn the faith.
To expand on one aspect of that teaching and learning, a hymnal helps us reflect on what it means to be the church – who we've been and who we are. (See Hymn 404, "What Is This Place?")
I hope you noted the simplicity of this description of who we are, and the continual "yet." Yet. Yet we are a body that lives. Yet we are a body that remembers and speaks. Yet we are a body that breaks bread in order that we increase God's justice and peace.
What does that look like? (See Hymn 301, "Let Us Build a House")
The hymnal reminds us that our vision is to build a house of love where all are welcome. And the key reminder of that remains in that title – Glory to God – that it's not us doing the building and it's not our house. God is the builder and it is God's house, where all are welcome because God welcomes all, just as God is the creator and it is God's creation, just as God is the composer and it's God's symphony.
The hymnal becomes for us, therefore, a vehicle to glorify God. It becomes a resource book whereby we can learn and teach the faith. It becomes a symphony of comfort and inspiration and provocation. A blueprint for mission, a living, breathing strategic plan. We have others ways to do those things, and even other books. But this book takes special place because worship takes special place and music holds special place.
As I said when we dedicated our renewed space I will say about these hymnals – our task now, having dedicated them, is to wear them out, with our worship, with our praise, with our service, to sing the songs of our tradition and to launch new traditions to pass on to the generations that will follow.
We have good news to receive, and good news to share, and a ministry that builds community within and that reaches out beyond our walls. If this hymnal helps us do that, then thanks to all who provided for it, and thanks to God who welcomes us in and sends us out.
If this hymnal helps us do that, then the question "how can I keep from singing?" will find continual and joyful answer. (See Hymn 821, "My Life Flows On (How Can I Keep from Singing?))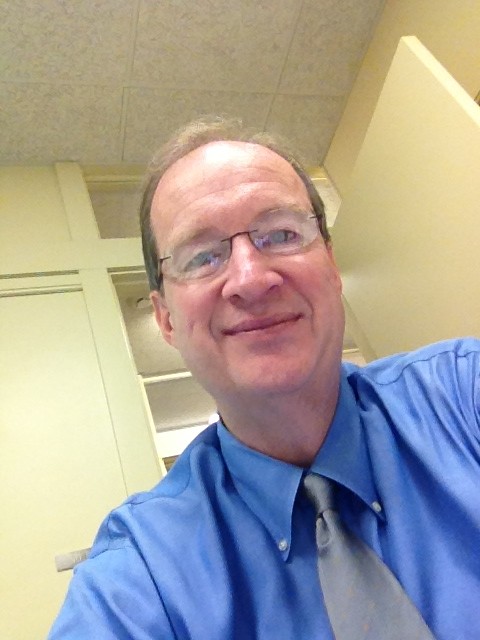 John Wilkinson                  
Third Presbyterian Church
Rochester, New York
[1]Adapted from a sermon peached at Third Presbyterian Church on May 31, 2015 on the occasion of the dedication of new hymnals. The sermon itself included the singing of several hymns
https://media.mywtenfold1.com/wp-content/uploads/sites/10/2015/08/29175939/Hymnal-1.jpg
1200
800
Jessica Tate
/wp-content/uploads/sites/10/2016/01/NEXT-Logo-FINAL-Horizontal_lato-1030x229.png
Jessica Tate
2015-08-04 08:40:40
2016-02-18 13:44:40
How Can I Keep from Singing?