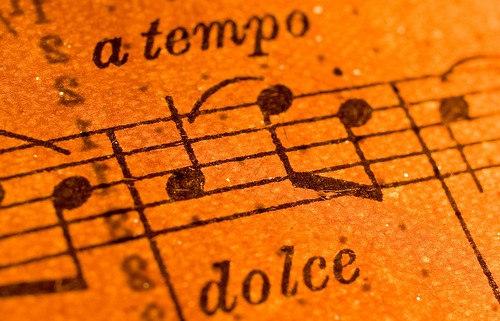 By Glen Bell
The LORD spoke to Moses and said, "In the morning you shall have your fill of bread; then you shall know that I am the LORD your God."

In the morning, there was a layer of dew around the camp. When the layer of dew lifted, there on the surface of the wilderness was a fine flaky substance. When the Israelites saw it, they said to one another,

"What is it?"

Exodus 16:12-15
We live in the worst of times. The so-called Islamic State advances across the Middle East, and Ebola ravages West Africa. Wages are stagnant, and millennials worry they will be a permanent economic underclass. Our Western church has lost its way, and the spiritual but not religious search for a word of hope.
We live in the best of times. Beyond the spotlight, global democracy is expanding. Unemployment continues to drop, and the value of American firms remains strong. The church grows rapidly in Asia and Africa, as thousands discover the great Good News of Jesus Christ.
What story will we tell? What song will we sing?
Page after page, the Scriptures declare God's deliverance, even through the worst of times. Amid oppression, God promises a new day. In the wilderness, God guides. In every moment, the Lord saves.
Sometimes we are not able to recognize God's salvation at first. We ask, "What is it?" Only when we recall the journey, bring to mind God's faithfulness, and place our trust in God's promises can we tell our story and sing our song.
The leaders of First Presbyterian Church, Sarasota are similar to so many others in the Reformed tradition. We recognize the many challenges facing the church, globally, nationally and locally. But we have been blessed and are determined to bless others.
This congregation has resolved to share encouragement and hospitality with new pastors from across the United States,
welcoming them to renewal and recreation in Sarasota,
pairing them annually with a gifted seminar leader, and
providing them with the opportunity to learn from a noted speaker and teacher.
Pastors from Virginia, Tennessee, Maryland, Mississippi, Illinois, Oklahoma, Texas, Pennsylvania, Indiana and Florida have been participants the first two years. They come with hope and dreams, concerns and questions. Here they have the opportunity to pray and ponder, to reflect and recreate, to build friendships with one another for years to come.
On this journey, even in those moments when the wilderness presses close and our destination seems far, far away, we sing of God's goodness. We tell the story of salvation. We trust our Lord and Savior Jesus Christ. We welcome and encourage and nurture.
This question is pressing for each of us:
How will we offer hospitality and encouragement to growing pastors, in order that the next church may grow and flourish?
What are the particular gifts that our congregation can offer?
As we trust the Holy, what story will we tell? What song will we sing? What is it?
Glen Bell is the pastor of First Presbyterian Church in Sarasota, Florida. He is a member of the NEXT Church Strategy Team.
https://media.myworshiptimes31.com/wp-content/uploads/sites/55/2014/10/29180235/music.jpg
375
500
Jessica Tate
/wp-content/uploads/sites/55/2016/01/NEXT-Logo-FINAL-Horizontal_lato-1030x229.png
Jessica Tate
2014-10-20 08:05:59
2016-02-18 14:04:34
Hospitality, Manna and New Pastors