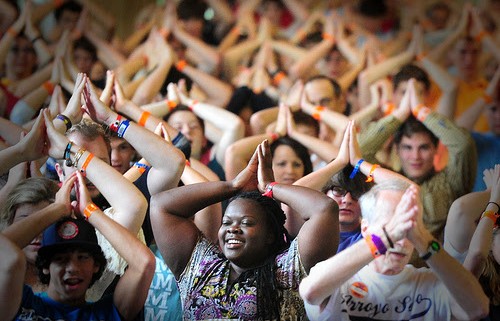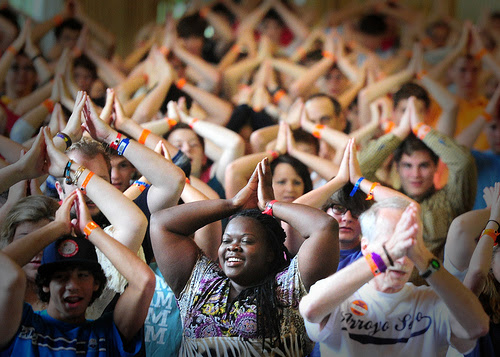 By Carol Steele
True confession of a Presbyterian camp and conference center professional:  I hated my first experience at a Presbyterian summer camp.  I was an only child, a picky eater, and a completed fourth-grader who could not swim.
I lived the first few days in fear that the counselors would leave me behind (I doubted it was possible for anyone to keep track of more than one kid); I may have eaten one part of one hot dog in the course of three days; and I had to do an alternative activity while the rest of my group canoed, because my parents wouldn't let their non-swimmer near a boat.
Since I was a preacher's kid and this was the presbytery camp, I knew all the camp staff. So I couldn't understand why, when I asked to go home, they didn't just pick up the phone and make that happen. (What a joy I must have been!)
I was homesick, the most desperate emotion I had ever experienced.  I remember that feeling, and the tears that accompanied it, more clearly than I remember what happened next. But I am one hundred percent certain that somewhere around the middle of that week, I started to have fun. The plaintive letter that I wrote my parents, promising to repay them the $50 registration fee if they would just come pick me up, went un-mailed.
I am pretty sure this turn-around began when a counselor took the time to acknowledge what I was feeling, tell me she wasn't going to lose me in the woods, and pray with me.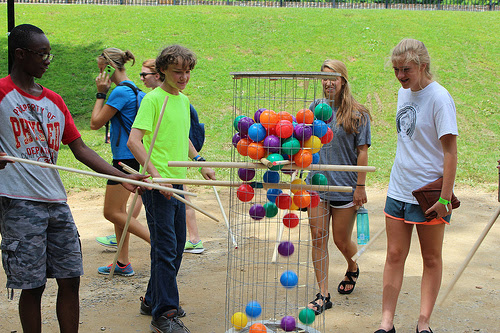 Years later, I came back to that camp as a summer counselor, and today my work at Montreat Conference Center is driven by the knowledge that camps and conferences still provide moments of illumination for young people at a critical moment in their development as people and as Christians.  Many of them recognize this moment immediately, as when they say things about their youth group's experience such as, "We are not the same people we were just one week ago." Others, like me, notice the importance of such a moment only in retrospect.
Here's how Montgomery Smith from Faith Presbyterian Church in Tallahassee, Florida, described her "moment" in a sermon she preached in her home church: "Montreat is also a home for so many because it allows us to be ourselves, surrounded by love and comfort. I don't know how it is possible to take 1,000 teens, put them together and look past all the stereotypes, and I don't know how it is possible to take 1,000 different theologies and worship you, but it all comes down to faith, which Montreat brings out in us."
If we can recall these moments in our own journeys, and if we value them for future generations, it is our duty to create the literal and figurative spaces for them to happen. Obviously, camps and conference centers are not the only places where young people become grounded, but they are uniquely equipped for such transformations.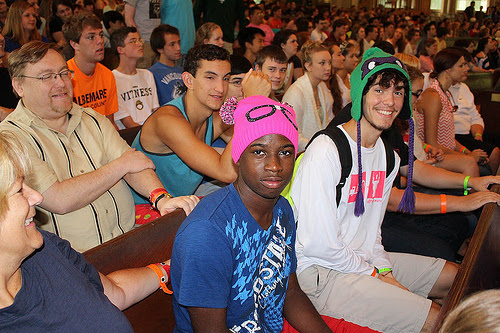 Glimpses of the person God created you to be are hard to catch at any age. They can be especially hard to see at an age when you are graded by a steady stream of likes, re-tweets and test scores. Moments of illumination, when a young person feels free to be his or her divinely-created self, are as scarce as they are vital. These moments catapult youth into deeper faith, clearer voices, adulthood, and an awareness of call and vocation. These experiences are the fertile ground that cultivates a durable faith, one that is confident in God's love and unafraid to raise important questions.
When I compare the crucible of today's adolescence to the youth I experienced, it's hard not to feel humbled. When I got home from school each day, if I wanted to talk to a classmate, I had to use the corded phone in our kitchen. Communication was one-to-one and private (except for the fact that your parents could hear your conversation). Today's young people are constantly connected to hundreds if not thousands of peers, in conversations that are – paradoxically — dangerously public and shrouded from a parent's view.
It stands to reason that youth of today need all the help we can give them to find a place of reflection, a place to be the people God created them to be, a place to use their own voices and hear the voices of others. We know how. Let's do it!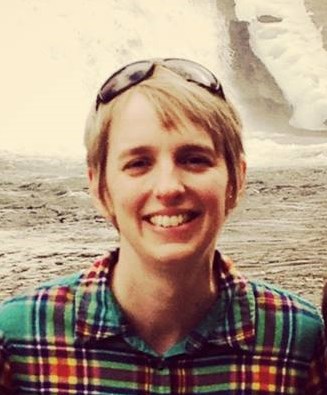 Carol Steele is an ordained teaching elder and the Director of the Center for Youth and Young Adult Ministry at Montreat Conference Center.  She is no longer a picky eater.
https://media.myworshiptimes31.com/wp-content/uploads/sites/55/2014/03/29180427/youth-1.jpg
357
500
maryann
/wp-content/uploads/sites/55/2016/01/NEXT-Logo-FINAL-Horizontal_lato-1030x229.png
maryann
2014-03-25 22:44:11
2016-02-18 13:11:37
From Homesickness to 'Durable Faith'