Each month, we post a series of blogs around a common topic. This month, Jess Cook and Jan Edmiston are curating a series that will explore the hidden gifts of failure. How does failure help us grow? How does it help us be more authentic with one another? How does it help us to be creative and brave in our ministries and our lives? We invite you to join the conversation on Facebook and Twitter.
by Cindy Correll
You will make mistakes.
These words catapulted from the recesses of my mind on the regular that first year I served in Haiti. Maria Arroyo at the time was coordinator of the Caribbean and Latin America for World Mission. As I left orientation and headed to Haiti, she made sure I knew that my first year in mission service was for listening.
And messing up.
Looking back as I enter into my eighth year of this amazing life, I realize that Maria's words were more than a warning. They were a declaration of dependence.
Just what I needed. As a recovering journalist, I'd spent that first career doing everything I could to get things right. Errors were blackmarks and hurtful. Perfection might be a stretch and unattainable, but it was the goal in every story and edition. Anything less stung. And it often hung around like an albatross.
I spent my first full month in country with a rural family. My job was to learn Haitian Creole and customs. Each day, a member of the family took me around the community and countryside
One morning after a full night's rain I walked with Widline, who was taking off precious time studying for medical school entrance exams.
"Fè atansyon," she said in a warning tone.
As I turned to ask what that meant, my foot hit the thick mud on the lane.
Down I went. Widline rushed to help me up, and I had to ask.
"What does fè atansyon mean?"
"It means be careful."
You know I'll never forget that phrase.
I stumbled along through the months and years of my first term in Haiti making many mistakes, learning valuable lessons from most, and unfortunately, repeating a few.
I made small mistakes and big ones.
I learned lessons and language.
I was hurt, and I hurt others.
You will make mistakes.
Those words. They set me on a path to understand that it's hard to have hits and runs if you don't have errors.
What I learned from all my many mistakes – and the ease at which I could absorb their lessons and let them go – was that I didn't have time to soak in the juices of all I'd gotten wrong. My role as a mission co-worker was to accompany those on the margins. That meant giving them my whole heart and attention.
On Jan. 12, I was in a small church in rural Virginia leading worship. It was my first time putting together the order of worship. I was intimidated and eager to get it all right.
The sermon was well received, and I declared that next we would affirm what we believe by reciting the Apostle's Creed. And my mind went blank. The people in the pews looked at me, and I had nothing.
"It appears I have not memorized the words of …"
"It's on Page 14," at least seven people gently responded.
I turned to the page and read along.
I'd messed up.
And it was all good.
Mistakes are the holy stone in the shoe of perfection.
Mistakes pierce the ego that says, "I must get this right," and offers the assurance that we all are in this together.
Big and small, forgivable and painful for years, mistakes are going to happen. Our best hope is to prepare and do our best.
And our best reality is that, especially in this work of ministry, how lovely that we can depend on others to gently, kindly guide us back on track.
---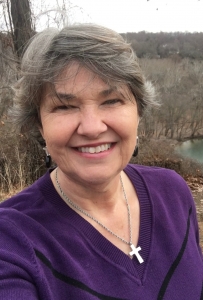 Cindy Corell is a mission co-worker serving in Haiti. She is in Virginia now waiting for the political unrest in Haiti to settle down. She has served in Haiti with Presbyterian Hunger Program and its Joining Hands network in Haiti, FONDAMA. She can be reached at cindy.corell@pcusa.org.
https://media.mywtenfold1.com/wp-content/uploads/sites/10/2020/01/29172312/ben-white-3Ro1gtbw0sY-unsplash-scaled.jpg
1535
2048
Layton Williams
/wp-content/uploads/sites/10/2016/01/NEXT-Logo-FINAL-Horizontal_lato-1030x229.png
Layton Williams
2020-01-17 14:00:27
2020-01-22 09:58:08
Getting It Right Sometimes Takes a Few Tries. And That's Okay.