Each month, we post a series of blogs around a common topic. This month, Bethany Benz-Whittington is curating a series that will explore the idea of different generations in ministry, and what gifts each generation particularly have to offer the church. We invite you to join the conversation on Facebook and Twitter.
by Amy Morgan
Vanity of vanities, says the Teacher, vanity of vanities! All is vanity. What do people gain from all the toil at which they toil under the sun? A generation goes, and a generation comes, but the earth remains forever.
         – Ecclesiastes 1:2-4
I don't care
I don't care
I don't care
I don't care
I don't care
        – Kurt Cobain, Breed
The Ecclesiastes Generation
If Generation X had a Biblical mascot, it would be Ecclesiastes. That cynical, sullen, discontent, disenchanted preacher is our hero. Rich Cohen wrote in Vanity Fair that Gen-Xers understand "History is big and we are small; grand projects end in ruin; sometimes the best you can do is have a drink—that's what we know. And that we're all going to die anyway." But those very qualities and attitudes might just make us the church's last great hope. 
Core Theological Truth: People are Terrible, and There's Nothing We Can Do About It
Call it Total Depravity if you want, but X-ers have a firm grasp of the power and sin and evil in the world and our helplessness in the face of it. We've watched corporate greed undo America with booms and busts and recessions all through our careers. We had nuclear bomb drills in elementary school, and our parents were both at work when we watched Operation Desert Storm get underway on TV after school. The divorce rate tripled in our childhood. We know, better than most, that the whole creation is in crap shape, "groaning for its redemption," as Paul said. And we know that fixing it isn't our bailiwick. If anybody is going to set things strait in this screwed-up situation, it'll have to be God. 
We Get Sh*t Done and Then We Go Home
X-ers are an efficient generation. There's a scene in Don't Tell Mom the Babysitter's Dead when the kids are told by their evil babysitter to do the dishes. Teenage Kenny and his friends take the dishes up to the roof and skeet shoot them. Then Kenny declares proudly, "The dishes are done, man!"  
X-ers are not going to work the long hours of the Boomers or aim for the optimization of the Millennials. We are going to get the job done. And enjoy it. And then we'll go home. 
And that's good for the church. The church needs pastors who can prioritize what's most important, who can creatively find ways to make our work less taxing, who can "take pleasure in their toil," as Ecclesiastes says. There are enough pastors out there who are stressed out, maxed out, and resent their congregations. X-ers have the best potential for being able to say, "Good enough," and go be whole people. 
We Aren't Trying to Fix the Church, We're Trying to Save It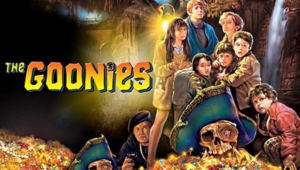 We entered ministry with the same cynical pessimism we apply to everything else. We knew about the abuse and scandal and dysfunction that awaited us in ministry. And we went into ministry anyway. 
Because we get dysfunction. Most of us came from dysfunctional families. And we loved them anyway. The church is just one more dysfunctional family that we love like hell, and we'll kick you in the teeth if you say anything bad about it. 
For us, the church is like the Goon Docks in that essentially Gen-X movie The Goonies. It's a place that is past its prime. Newer, better things could take its place, and certainly will, unless something incredible happens. We don't have the resources to change the course. 
But when an opportunity arises to save the Goon Docks, I mean, the church, we will stand up, like Mikey, and declare, "This is OUR TIME!"
Unlike the Millennials, we're not innovating new forms of ministry, opening coffeehouses and bike shops and calling them churches. Nor are we getting the "big steeple" pulpits because the Boomers either won't leave them or are driving them into the ground. We aren't ambitious, and the church isn't our pet project. 
What we are interested in is what God is doing in the big, fat, messy church to transform the big, fat, messy world around us. We are up for risking it all to follow God's lead, like One-Eyed Willie's treasure map, to save the dysfunctional, irrelevant church. Even though we may be pessimistic about the church's future, we know it's worth saving. Because it's ours. And we love it. For no good reason. Just like God loves us.

---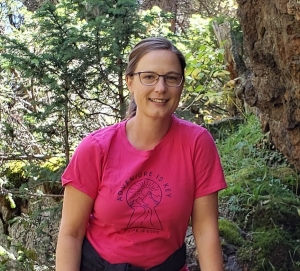 Rev. Amy Morgan, MDiv., is the pastor of First United Presbyterian Church in Loveland, CO. She is a graduate of Princeton Theological Seminary, and also holds a bachelor's degree in Fine Arts in Drama from New York University.  She co-authored "The Girlfriends' Clergy Companion," about young women learning to survive and thrive in ministry, and contributed to the second edition of  "Friendship and Faith," a collection of women's stories about crossing religious and cultural divides to form friendships. She currently serves as Vice-President of the board of Yucatan Peninsula Missions and on the Committee on Preparation for Ministry for the Presbytery of Plains and Peaks.  She is a past board member of WISDOM (Women's Interfaith Solutions for Dialogue and Outreach in Metro Detroit) and has a strong commitment to interfaith dialogue. Amy and her husband, Jason, have a son, Dean. They love hiking in the mountains and biking around town.
https://media.myworshiptimes31.com/wp-content/uploads/sites/55/2019/11/29172356/the-goonies-188839-1280x0.jpg
724
1280
Layton Williams
/wp-content/uploads/sites/55/2016/01/NEXT-Logo-FINAL-Horizontal_lato-1030x229.png
Layton Williams
2019-11-08 09:35:26
2019-11-12 08:07:14
Gen-Xers' Cynicism Might Make Them the Church's Last Great Hope