The focus of Dr. Miguel A. De La Torre's academic pursuit is social ethics within contemporary U.S. thought, specifically how religion affects race, class, and gender oppression. Since obtaining his doctorate in 1999, he has authored over a hundred articles and published thirty-five books (five of which won national awards). He presently serves as Professor of Social Ethics and Latinx Studies at the Iliff School of Theology in Denver.
A Fulbright scholar, Dr. De La Torre has taught in Indonesia, Mexico, South Africa, and Germany. Within his guild he served as the 2012 President of the Society of Christian Ethics. Within the academy, he is a past-director to the American Academy of Religion; served as the past chair of the Committee for Racial and Ethnic Minorities in the Profession, past chair of the Ethics Program Section; authored the "AAR Career Guide;" served on the Program Committee, and presently serves on the editorial board of JAAR. Additionally, he was the co-founder and executive director (2013-2017) of the Society of Race, Ethnicity, and Religion and the founding editor of the Journal of Race, Ethnicity, and Religion. A scholar-activist, Dr. De La Torre has written numerous articles in popular media and has served on several civic organizations. Recently, he wrote the screenplay to a documentary on immigration which has screened in over eighteen film festivals, winning over seven awards.
Brian K. Blount is President and Professor of New Testament at Union Presbyterian Seminary, Richmond, VA and Charlotte, NC.
An M.Div. graduate of Princeton Seminary in 1981, he obtained his B.A. from the College of William and Mary in 1978. He was the pastor of the Carver Memorial Presbyterian Church in Newport News, Virginia from 1982-1988. He received his Ph.D. in New Testament Studies from Emory University in 1992. He served as the president of the Society of Biblical Literature from 2017-2018. He currently serves as the president of the Association of Theological Schools.
He is the sole author of six books:
He has also edited a volume of essays on worship with Leonora Tubbs Tisdale entitled Making Room at the Table: An Invitation to Multicultural Worship (WJK, 2000). He is also the coauthor of a book with Old Testament scholar Walter Brueggemann and theologian William C. Placher entitled Struggling With Scripture (WJK, 2001). He has also co-authored the book Preaching The Gospel of Mark in Two Voices (WJK, 2002) with Gary W. Charles, the pastor of Cove Presbyterian Church in Cove, VA. He is the General Editor for True To Our Native Land: An African American New Testament Commentary by Fortress Press.
He is married, and he and his wife, Sharon, have two children, Joshua and Kaylin.
The Reverend Floretta Barbee Watkins was born to the late Mr. and Mrs. Lawrence Flossie E. Watkins in Atlanta, GA. She graduated from Walker High School and then matriculated to Mercer University in Macon GA where she earned a BA degree in communications. In 1993, she graduated from Johnson C. Smith Seminary of the Interdenominational Theological Seminary with an emphasis in Homiletics and Christian Education. In 2002 Reverend Watkins began her service at well-known Seigle Avenue Presbyterian Church, now known as "The Avenue." Reverend Barbee-Watkins opened the doors for more inclusion and acceptance of all of God's children.
Reverend Barbee-Watkins continues to serve the church with heart and soul. She has served on the Presbytery Council and served and chair of the Mission and Justice Committee of Council. She also proudly served as the first African American Clergy woman Moderator of the Presbytery of Charlotte in 2013. Reverend Barbee-Watkins was nominated to serve on the Advocacy Committee for Women's Concerns and now serves as a co-moderator.
Reverend Barbee-Watkins retired from the US Air National Guard in 2017 after serving her country for 20 years as the Deputy-Wing Chaplain. She is the owner of FlowMotion Coaching, a performance coaching company which focuses on the total person, mind, body, and heart. As a certified coach in Social and Emotional Intelligence, she hopes to help professionals, entrepreneurs and leaders transform and synergize the FLOW of mind body and heart, so that they can live purposeful and powerful lives.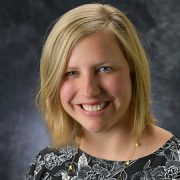 Jessica Tate is the Director of NEXT Church, a network of Presbyterians who are discerning how to be the faithful church in the 21st century. Prior to coming on board with NEXT Church, she served as Associate Pastor of Fairfax Presbyterian Church in Northern Virginia. Jessica is a lifelong Presbyterian; in fact, she's a joyful preacher's kid. Upon graduation from the University of North Carolina at Chapel Hill, Jessica served as a Young Adult Intern for the PC(USA) at the denomination's Washington Office. From there she went on to seminary at Union Presbyterian Seminary in Richmond, Virginia, where she received a Masters of Divinity and a Masters of Arts in Christian Education. Jessica and her husband John live in Washington, DC with their son Huw, who regularly keeps them humble with his gregarious affection and his toddler independent streak.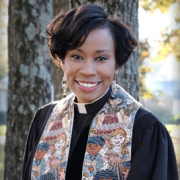 Rev. Amantha L Barbee is the pastor at the multi-ethnic congregation of Oakhurst Presbyterian Church (USA) in Decatur, GA. She also served Statesville Avenue Presbyterian Church in Charlotte, NC, prior to her coming to the Atlanta area. She is gifted in worship arts. She was a vocal performance major at Appalachian State University and University of North Carolina-Charlotte. She is currently a doctoral student at Columbia Theological Seminary. Her love of music led her to 20 years of service as a church musician prior to seminary studies at Union Presbyterian Seminary where she earned the E.T. George Award for excellence in Homiletics and Worship.
She has a Master of Divinity from Union Presbyterian Seminary – Richmond, VA. Rev. Barbee loves the traditions of the church but has a passion for blended and multicultural worship. She served as a program director in an area women's homeless center prior to her call to SAPC. Rev. Barbee serves the General Assembly for the Presbyterian Church (USA) as the Vice-Chair of the Committee for Ecumenical and Interreligious Relations. She served as the moderator for Mission, Justice and Outreach and Racism Task Force for the Presbytery of Charlotte and seeks to lead harmony and justice within the presbytery which she fully believes will spread through the city. She is the recipient of the 2018 PCUSA Women of Faith Award PCUSA.
She is on the Board of Trustees for Montreat Conference Center and serves on the Strategy Team for NEXT Church. Rev. Barbee is the past chairperson for the Charlotte Clergy Coalition for Justice. She is a supporter of the Women In Transition program at the YWCA and NW School of the Arts – Charlotte, NC. She often speaks to diverse audiences at the Jewish Temples, the Women's March, community-wide interfaith services, city council meetings, Massanetta Springs, Montreat Women's Conference, and many other venues. Rev. Barbee believes that she is a servant and you will find her door open, in the halls of the hospitals, at community functions, making speeches for the rights of others and having conversations with the patrons of the clothes closet. Rev. Barbee is an advocate for those with no or limited voice and does not shy away from any challenge.
Pastor Damon Lynch, III has been the proud Pastor of New Prospect Baptist Church in Roselawn for 28 years. He is a lifetime resident of the city of Cincinnati, Ohio. He was educated in the Cincinnati Public School system and holds a Bachelor of Science degree from Cincinnati Bible College. Pastor Lynch is a champion for the community and is involved in several organizations, including: CEAI, Collaborative Agreement Refresh, AMOS Project, Opiate Coalition of Hamilton County, Strive Partnership, CEG, Common Good and many more. He enthusiastically believes that the church is the Village Well that is essential to all life in the community.
As a founding faculty member of the Asset-Based Community Development (ABCD) Institute at DePaul University, Pastor Lynch has conducted workshops and seminars throughout the United States to many organizations. Pastor Damon Lynch, III is married to Regina Jenkins-Lynch and has two sons Damon IV, Eric Charles and a daughter British Cristal.
Rabbi Miriam Terlinchamp serves as the spiritual leader of Temple Sholom in Cincinnati, Ohio. She is the founder of JustLOVE a multi-faith movement for activists. She is a past president of The Amos Project, writes for The Cincinnati Enquirer Newspaper Editorial Board, participates as a Rabbis Without Borders Fellow and part of the Columbia Business School Spiritual Entrepreneur 2017 cohort incubator. She was ordained in 2010 at HUC-JIR, Los Angeles and received her BA in Philosophy of Religion and Studio Art from Scripps College.
Cynthia Ford lives in Lower Price Hill and is a lead organizer with the Neighborhood Action Team, the President of LPH Community Council, and a creative entrepreneur. Cynthia describes herself first and foremost as a mother and grandmother to her amazing family. She loves the way the Lower Price Hill neighborhood feels like a big family, and she hopes to continue building community with people in the neighborhood. Cynthia leads various initiatives in the Lower Price Hill community, including The Collective, a grassroots artist group, and Community Grandparents, a support group for grandmas raising their grandkids in the community. In addition to her organizing work, Cynthia is a very talented jewelry maker and owner of Wild4Dayz Jewelry.
Mary Delaney is the Executive Director of Community Matters, where she leads a dynamic team in creating a thriving and more just community in Lower Price Hill. Mary is the founder of Community Matters and launched the organization in 2014 alongside residents to create a new and innovative approach to community building. Mary's expertise is in bridging social work and community development to address social inequities at the community level. Her professional experience includes – community organizing, social enterprise, and public speaking. In addition to her role at Community Matters, she serves on the Community Advisory Board for WCPO and the Board of Directors for Leadership Council for Nonprofits.
Mary lives in Price Hill with her husband and two dogs. She enjoys building community from within by working and living in Price Hill.
Troy Bronsink is a contemplative, an entrepreneur, and a convener. His calling is to awaken and sustain spirit-led, personal and collective transformation. Troy does this in the context of Christian ministry as stated supply minister of Bond Hill Presbyterian Church, and in the wider context of spiritual entrepreneurship as a consultant and as founder and director of The Hive: A Center for Contemplation, Art and Action.
The Hive was formed in Spring of 2016 with a desire to collaborate with facilitators from various faith traditions, experiences and backgrounds, making space for contemplative, group based transformation, leading toward collective social change. Fortunate to receive a PC(USA) 1001 NWC grant, the Hive has since grown to 150 subscribing sustaining members and donors. Members and guests gather throughout the week in small groups for classes ranging from meditation, to Christian centering prayer, to yoga, to community action.
Troy has an M.Div from Columbia Theological Seminary, was ordained in the PC(USA) in 2006, and served as a community organizer and emerging church planter in SW Atlanta from 2005-2012. Troy has developed the curriculum for The Common Good Fellowship with Walter Brueggemann, Peter Block and John McKnight as well as hosting the weekly podcast From the Hive, interviewing global contemplative leaders about their work and practice.
Troy has presented at a variety of occasions from TedX, 99U, SXSW, Creative Mornings, the Great Emergence, Festival of Homiletics and the Wild Goose Festival. He is author of Drawn In: A Creative Process for Artists, Activists, and Jesus Followers, and has contributed to a number of other books and articles. He recently completed the Living School, with Fr. Richard Rohr.
Participants can choose to join Troy for a workshop before the National Gathering begins. Learn more here.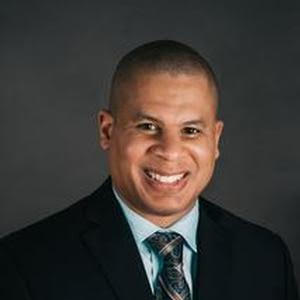 Adam Clark, Associate Professor of Theology at Xavier University, is committed to the idea that theological education in the twenty first century must function as a counter-story. One that equips students to read against the grain of the dominant culture and inspires them to live into the Ignatian dictum of going forth "to set the world on fire." To this end, Dr. Clark is intentional about pedagogical practices that raise critical consciousness by going beneath surface meanings, unmasking conventional wisdoms and reimagining the good.
During his tenure at Xavier, Dr. Clark has received several distinctions in teaching including Teacher of the Year Nomination by the Alpha Sigma Nu International Honor Society and The Faculty Support Award by the Black Student Association. His courses on Black Theology, Jesus and Power, Faith and Justice and Religion and Hip Hop contribute to the Jesuit practice of educating students in the service of faith and the promotion of justice. He currently serves as co-chair of Black Theology Group at the American Academy of Religion, actively publishes in the area of black theology and black religion and participates in social justice groups at Xavier and in the Cincinnati area.