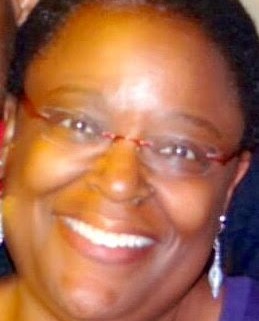 Each month, we post a series of blogs around a common topic. During June, Therese Taylor-Stinson is curating a month of blog posts exploring Contemplation and Social Justice, featuring posts by member os the Spiritual Directors of Color Network, Ltd. Join the conversation here, on Facebook, or Twitter!
By Martha L. Wharton
I live in Baltimore, Maryland, and I have been thinking about the recent situation here. The grief and violence have troubled my African American mind and spirit. I am a northerner transplanted below the Mason-Dixon Line, a middle-class woman with no involvement in the criminal justice system, residing in a city where a significant minority of the men and women have been in some way engaged with the local police or probation services. I am a mother raising a bright black girl in a city where so many of her classmates have little or no choice in the public educational lottery. As one who believes God is everywhere, always, and that we have the capacity to recognize Heaven around us every day, for what shall I pray?
At heart, I am an optimist. Nevertheless, in these days of mounting trouble in urban, suburban, and rural communities, I struggle to find the silver lining in the threatening clouds that hang just above my city's skyline. I listen to the local leaders for the wisdom they may bring to our current crises. There, I find little that actually enlightens and much that sounds like a new mix of the pre-trouble talk. No help there. I look to state and national leaders and hope for real change, soon. Again, I realize that change requires courage and a deep willingness to take political and career risks. When the goal is higher office, I can't expect that politicians will deploy their power and privilege for the sake of the unjustly disenfranchised whose votes cannot be counted on in the next big election.
Always looking up, though, I turn to the least likely book in the Bible—Ecclesiastes—and find a reason to renew my hope. I also observed the following example of wisdom under the sun—it impressed me greatly:
There was a small town with only a few residents. A mighty king came against it, surrounded it, and waged a terrible war against it. Now there lived in that town a poor but wise man who saved everyone by his wisdom. But no one remembered that poor man. So I thought, Wisdom is better than might, but the wisdom of commoners is despised and their words aren't heeded. The calm words of the wise are better heeded than the racket caused by a ruler among fools. Wisdom is better than weapons of war, but one incompetent person destroys much good" (Ecc. 9:13-18, Common English Bible).
My hope and my answers are bound up in the Word, in this pithy parable about a town, a king, and a forgotten commoner. Poverty, joblessness, poor education, absent security, and high crime are absolute rulers of the bodies and minds of many who live surrounded by them day after day. They wage "terrible war" against the spirit and attempt mightily to bend the human will to corrupt values. When one rises from among those living under siege, makes a way out of no way, and overcomes the warring hegemony, that one is celebrated and a local park is re-named for the Wise One, for "wisdom is better than might." Good things do rise from the ordinary folk.
But then, when the matter is no longer newsworthy, the Wise One is forgotten, the old battle fades in memory, and plans to make change are lost in the shuffle. Nonetheless, the next verse offers wisdom from whence emanates my prayer: "The calm words of the wise are better heeded than the racket caused by a ruler among fools" (Ecc. 9:17).  I have resolved to pray for the "calm words of the wise," that no incompetent action will destroy the good things that might come of troubled beginnings (Ecc. 9:18).
This I will pray:
Bringer of Light and Wisdom, Creator of Opportunity, and Wind of Wise Change, You are the God in whom we place our trust and our hope.
God, our cities, suburbs, and rural communities are troubled with crime, drugs, poverty, and joblessness. Your people who reside in challenged and compromised communities lead lives that afford them few legitimate and safe choices. They see the lives of those who live in more prosperous communities and wonder, "Why?"  "Why must my family, neighbors, friends, and I live as if we are at war with local government, the police, the bodega owners, and social service agencies that are willing to locate on our streets?" "Why must we live in struggle, when those who live across town seem to live in communities of plenty?" God, You know the questions of those who struggle are heard, but not heeded. Their questions are fair, but little or no justice seems to be available. 
God, we ask for the wisdom, courage, and strength to work for justice and for the humility to be allies for our neighbors. Remind us when we forget, that many of us are privileged and have power that we can wield on the behalf of those who have been ignored in spite of their efforts to be heard. Even if it is our first time to take a stand, help us press forward, embrace the wisdom of other's lives, and provide a platform from which the disenfranchised may speak for themselves and be heard.
We ask that You cultivate in us the gift of insight so that we might discover together new and wise ways to share the fiscal, social, and cultural benefits offered in this city. Reveal to us a new way to reason and negotiate with one another for our common good. 
Inspire our leaders to listen to the wisdom of those who have been ignored, but whose lived experience reveals the truth of our true connections to one another and to You.
Amen.
---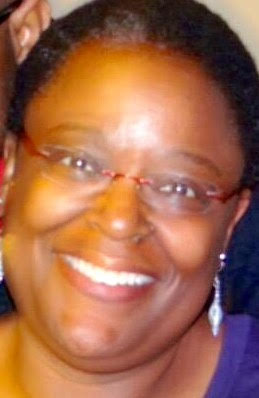 Martha L. Wharton holds a doctorate in English, has a law degree, and is a spiritual director. She works as a grief educator and support, and conducts diversity workshops. Now she is developing a spiritual direction practice in Baltimore, MD.
https://media.mywtenfold1.com/wp-content/uploads/sites/10/2015/06/29175954/Martha-L-Wharton.jpg
398
259
marrandamajor
/wp-content/uploads/sites/10/2016/01/NEXT-Logo-FINAL-Horizontal_lato-1030x229.png
marrandamajor
2015-06-22 09:00:21
2016-02-18 13:45:33
For what shall I pray?