By Robert Austell
Here is one example of a church far exceeding the "minimal hospitality threshold" in its ministry. I was deeply encouraged and challenged to hear the story of St. Bryce Church in Kirkcaldy, Scotland.


The Rev. Ken Froude is the minister of St Bryce Kirk. With no precipitating crisis other than a 1200-seat sanctuary "that was always too big and only used once or twice a week," he had the vision more than 25 years ago to redevelop the building. Under his leadership a floor was put in the old three-story sanctuary was at the level of the gallery (balcony), creating a large auditorium upstairs (still seats 400) used for worship, conferences and concerts. The downstairs, where the old sanctuary floor once stood, was converted into office space, group meeting rooms, and a lounge and a coffee bar for the community.

That main floor community center – the St Bryce Kirk Centre – is open Monday to Friday for people of all ages (toddlers to senior citizens), organizations of all kinds, charities, public services, activities and help-groups. The building is totally handicapped-accessible and equipped with up-to-date technology for conferences and concerts, with full in-house catering options (which our pastors' conference enjoyed throughout the week!).
I have two further observations on which I will elaborate in other posts:
This kind of transformation of an institution and community does not come easily or quickly. In fact, one of our two lecturers (Diana Butler Bass) spoke to this very process that Ken and some others of us have lived through (more on that coming). Ken led the congregation (and community) through very intentional transformation, facing resistance and pushback. And the new life flowing in and out of St. Bryce is unmistakeable and inspiring. I applaud this pastor's courageous leadership and faithful pursuit of where the Holy Spirit led him.
Related to #1, the purpose of our pastors' conference was to get together a group of U.S. and Scottish pastors and share stories and ideas with the assumption that Scotland (as much of Europe) may be some 20-25 years ahead of the United States in terms of Christianity moving out of the center of cultural and community life. Many of the churches in the Church of Scotland are aging and dwindling (as are many in the Presbyterian Church in the U.S.A.); but we were privileged to meet a number of pastors and congregations that are nonetheless thriving in 2014 (whether you want to call it post-Christendom, post-Christian, secularized, etc…). One of the key features I noticed of the thriving churches were the move from being a church for those inside the walls (sometimes even for the sake of the walls!) to being a church for the community. Rev. Froude and St. Bryce made this shift early on and the difference it has made is palpable. (I shared some of this story and reflection in the sermon [audio link] on the Sunday after I returned from Scotland as a closing illustration of the text of Jeremiah 29:1-11, about God's people finding faithfulness in exile through praying for and seeking the shalom of the city.)
At my own church, we've had a similar transformation of perspective to open our facilities fully to our neighborhood. We have invited and welcomed any community group from our "parish" (ok, we don't have parishes, but we called the 1-mile radius around our church that) and have seen the facilities used by multiple girl scout groups, a 12-step group, several neighborhood associations, the Hospice/Palliative care organization, a Foundation related to the nearby elementary school, and several others. We also welcomed some neighborhood sports teams (little league baseball and rugby) to use our sizable ball field which had sat unused for a number of years.
While this didn't create an immediate influx of new members, that wasn't the point. We determined to be "good neighbors" and what we have seen is a tangible increase in awareness that our church sits at the heart of the surrounding neighborhoods, cares about the people and children of our neighborhood, and over time, we have met and even welcomed into worship some folks that probably would never have darkened our doors before. We've had neighbors who don't go to our church (or any church) recommend us to other neighbors.
All this is to say that I think one very important move the Church needs to make as Christianity moves away from the center of American culture is to rediscover (because it is an OLD value – think not only Jesus, but the Abrahamic covenant!) this: the church does not exist for its members, but for it's Savior, whose very mission was to come and make a home out in the world.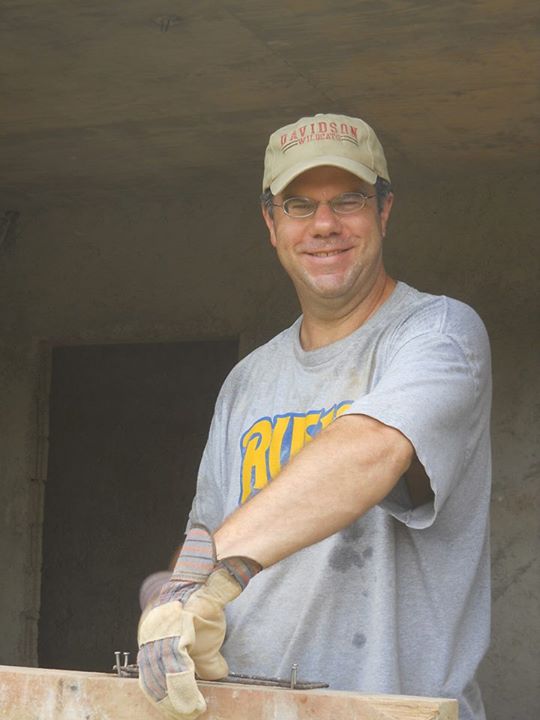 Robert Austell is the pastor of Good Shepherd Presbyterian Church in Charlotte, NC. He blogs regularly at Lighthouse/Searchlight Church.
https://media.myworshiptimes31.com/wp-content/uploads/sites/55/2014/09/29180305/st-bryce-sanctuary.jpg
535
950
Jessica Tate
/wp-content/uploads/sites/55/2016/01/NEXT-Logo-FINAL-Horizontal_lato-1030x229.png
Jessica Tate
2014-09-10 05:00:39
2016-02-18 12:27:48
When the Floor is a Ceiling to Ministry