by Shani McIlwain
My friend Candy is 20 something year old nail technician from Korea.  When we first met about a year ago, she thought I was a hair stylist because I would come in the middle of the day and she would ask "Are you off today?" I would reply, "No, I work for myself?"  She would respond, "Do you do hair?" To which I would reply, "No, ma'am, I did not get that gift. I write books and pray for people." This exact conversation would repeat itself at least 3 or 4 times over the next few visits. And, then one day, unexpectedly Candy asked me what were my books about, and I shared my story, my faith journey, I won't bore you with the details here, because this blog really isn't about me, but it's about relationships and community. But what happened that day as I shared the Good News was scripture coming alive.  First chapter of John in The Message translation says, "and the word moved throughout the neighborhood." That is exactly what happened at Sky Nails and Spa that brisk fall afternoon. And that is the day Candy became part of my community.  
If we take a quick stroll down history, the Spanish Flu is said to have originated in Kansas not Spain, Ebola doesn't even come from the Ebola River. Yet, in 2020 we are still having debates of how to classify and name global diseases.  Calling COVID-19 the "Chinese flu" is hateful and wrong for so many reasons. Many health organizations have openly admitted that naming a disease or virus after a country or region in the past was not good. Diseases are now supposed to be named after their symptoms, characteristics, and the cause of the disease if known. COVID-19 (coronavirus discovered in 2019).  I refuse to argue with people who want to debate in ignorance with, "Well, it did come from China!"
Edward Cho, newly named president of Bread for the World, condemned the President's remarks, Mr. President: This is not acceptable," he wrote in his tweet. "Calling it the 'Chinese virus' only instigates blame, racism, and hatred against Asians — here and abroad. We need leadership that speaks clearly against racism; Leadership that brings the nation and world together. Not further divides."
To date, there have been over 1,000 xenophobia related hate crimes against our Asian sisters and brothers. I watched a video of a woman on the bus being told violently to go back to China. I thought, that is someone's mother, grandmother, friend, spouse. We must do better. We must hold our friends facing these acts of inhumanity in light. We must be better allies. There are times when we have shown up mightily and united in the face of adversity. We can do that again.  We are in uncertain times and the aftermath will last for years to come.   
I texted Candy the day I watched the video. I wanted to know how she was doing. She said they closed her job indefinitely in light of the slow business. This was before it was mandated to close.  I offered her prayer and told her I will be to see her as soon as the stay at home order was lifted. We will get through this pandemic – together, not apart. We will overcome together, not apart.  As we head into Holy Week navigating through a new normal for our churches, I think about how Jesus entered into a city that would crucify him days later. I think about His ultimate sacrifice, and how He came to set captives free, and to love unconditionally. He came to teach us how to live. And, how through the saving grace of Jesus we can extend that same grace to each other. Together, we will be better.
---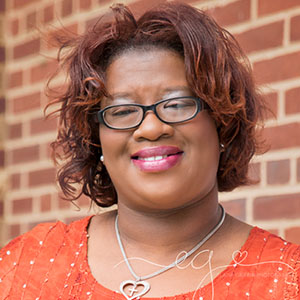 Shani McIlwain serves as a member of the NEXT Church Strategy Team. She is also a 5x bestselling author, radio show host, speaker, executive coach, She is a ruling elder at Faith Presbyterian Church where she has served for over 10 years leading various ministries and committees. She serves NCP as well as a Young Adult Volunteer board member, Spiritual Formation team, and CPM.
https://media.mywtenfold1.com/wp-content/uploads/sites/10/2020/04/01193240/brandi-ibrao-fbRyfjb5N2Y-unsplash-scaled-e1608492992406.jpg
600
800
Layton Williams
/wp-content/uploads/sites/10/2016/01/NEXT-Logo-FINAL-Horizontal_lato-1030x229.png
Layton Williams
2020-04-01 19:35:22
2020-11-28 20:07:31
Fighting Racism and Xenophobia in a Time of COVID19: We Overcome Together, Not Apart