Beginning today, we're changing up the NEXT Church blog a bit. We'll continue to post good content, but each month will have a different theme or lens for what's NEXT. We've asked leaders across the PC(USA) to curate a month of blog content based on their own passion in ministry. This does two things:
Allows us to delve more deeply into specific topics, and
Increases the number and variety of voices from whom we're hearing as we practice ministry in the church that is becoming.
Thanks to Steve Lindsley and Lynn Turnage for curating this first month as we talk about what's now and what's next in faith formation of children.
*****
It's time to talk children!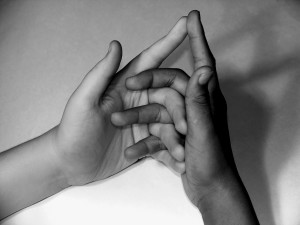 Over the next weeks, you will hear from various folks who are pastors, theologians, advocates, educators, parents, elders – or some combination of these – all who are passionate about children in church, children in worship, and children's faith formation.
Who are the primary shapers of children's faith? The church, the pastors, the officers, the teachers, and we know parents are the primary educators.
This series of blog posts brings together all of these voices as we think about forming the faith of children in the church, and most importantly in worship.
We know we are blessed to have children in our churches (what church doesn't want more of them?!), and still we encounter people who could care less or "don't know what to do with them" or are weary (or scared?) of children's energy.
So now's the time to think about the issues, attitudes and perspectives we juggle, what parents are thinking, what children have to say, and WHY we care. Enjoy these gifts of God!
---
Faithful Millennials, Children, and the Steps In Between
By Adam J. Copeland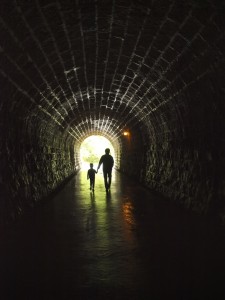 Watchers of religion online in recent months will likely have seen Rachel Held Evan's CNN Belief Blog piece flying around the internet, "Why Millennials are Leaving the Church." (Most classify millennials as those born between 1980 and 2000.) After Rachel's post was shared thousands of times via social media, other bloggers penned responses to Rachel's piece.
Brian McCracken wrote in the Washington Post that the way to keep millennials in the church is to keep church "uncool."
A Lutheran bishop, James Hazelwood asked, "Is Rachel Held Evans Right?" and Rachel linked to the post on her blog. Christopher Smith called for a "Slow Church" way forward, emphasizing dialogue with one and all.
Though the hubbub about millennials has died down for now, I've continued to ponder faith development and children.
I teach at a church-related college and am working on a book in which 20-somethings share essays about wrestling with faith and college. As I read through dozens of submissions for the book, a theme surfaced.
Too many millennials have reflected on their faith saying, in part…."I just went through the church motions until college. I mean, my parents took me to church growing up, but it didn't mean anything. My parents didn't seem to care. Not until college did I being to wonder, 'What is this faith stuff anyway?'"
The millennial writers share deep, meaningful, diverse, beautiful stories. Certainly there is much more to the essays than this thread. And yes, certainly, there are some developmental issues at play here.
But, with all the millennial-related blog posts swirling around the Internet, what might parents to do to prepare their children for the transition to college or a workplace? How, today, do we raise a child in the faith?
If the essays that have come across my desk are any indication, a good start is a simple one: talk about faith.
Faith communities are essential, of course, but for many of us a solid faith foundation is first built at home. So parents, do your best to connect all of living to faith. Talking about God's blessing—and God's call— at home, in the car, over meals, even online.
One simple way to support the faith of our children is to teach prayer practices. And, as is true with much of the faith, sometimes it's best to learn by doing. Praying at meals and before bedtime can begin a lifelong practice of prayer. Silence or sabbath, too, can be prayerful if approached in a meditative, thoughtful way focused on God. (See MaryAnn McKibben-Dana's new book, "Sabbath in the Suburbs: A Family's Experiment with Holy Time.")
In my family growing up, discussing the sermon after worship was a sort of Olympic sport. Most young children won't be up for debating the finer points of the sermon each Sunday, but they will gain a lot if parents model engaged, thoughtful reflection on worship and Christian education. Inviting children into a conversation about the Bible stories encountered on Sunday shows that faith matters beyond Sunday at noon.
One of the recurring themes of the essays I'm working through is millennials' faith struggles when met with pain, suffering, or loss. After all, what does God have to do with disease or natural disaster?
When parents are honest about their faith lives—the joys, sorrows, and struggles—they can model for their children a resilient, thoughtful faith that embraces the ups and downs of live.
Faith is a head thing, after all, but it's also a direction of the heart.
At the risk of being flippant, if parents believe it's worth the trouble to take their children to church in the first place then it behooves them not to stop there. Veggie Tales, though fun, don't substitute for a committed life of discipleship.
Christianity, after all, is a holistic faith. The death and resurrection of Jesus Christ matters not just for an hour on Sunday, but for the whole of life, for the whole of the world.
Why are millennials leaving the church? Who knows and, let's be real, many of the reasons are probably beyond our immediate control. What we can control, though, is our commitment to living out the faith we teach our children, the faith in which we baptize.
---

Adam J. Copeland is Faculty Director for Faith and Leadership at Concordia College in Moorhead, Minnesota where he teaches in the department of religion. He blogs at A Wee Blether (http://adamjcopeland.com) and tweets @ajc123.
Image Credits: steeple: Anita Patterson Peppers/shutterstock; parent and child: kuma/shutterstock
https://media.myworshiptimes31.com/wp-content/uploads/sites/55/2013/10/29180549/parent-child-small.jpg
933
700
Jessica Tate
/wp-content/uploads/sites/55/2016/01/NEXT-Logo-FINAL-Horizontal_lato-1030x229.png
Jessica Tate
2013-10-03 08:11:26
2016-05-10 21:04:51
Faithful Millennials, Children, and the Steps In Between