Ecclesiology Informed by Organizing
Each month, we post a series of blogs around a common topic. This month, Jessica Tate and Linda Kurtz are curating a series written by participants in the first-ever Certificate in Community Organizing and Congregational Leadership offered by NEXT Church, Johnson C. Smith Theological Seminary, and Metro Industrial Areas Foundation. You'll hear from clergy, lay people, community leaders, and others reflect on the theology of power and how organizing has impacted the way they do ministry. How might you incorporate these principles of organizing into your own work? What is your reaction to their reflections? We invite you to join the conversation on Facebook and Twitter! 
by Ian Burch
I remember a chaplain supervisor years ago saying to our intern group, "I am a powerful person; it took me a long time to claim that." He reflected that some people have charisma or passion that allows them to influence others. Power, in that sense, is related to charm and hopefully tempered by integrity. Our supervisor's confidence and self-possession were a kind of power. His place higher than us in the organization gave him another kind of power. As baby chaplains, we were encouraged to think about the places where we have personal power — our gifts in ministry and our connections with others — and places where we have professional power — the collar, the title, the place in the institution.
That early introduction to personal and professional power has served me well in my ministry. I know that my ability to connect with others, my integrity, and my charm let me act persuasively in groups. I also know that my role in the church — as a priest, a senior pastor, a boss, a mentor — give me a place of power in the institution. From this position, I can influence policy, hire and fire, and release funds for projects I care about.
When we use the word power in community organizing circles, we're talking about something different than the personal and professional power dialectic I was taught as a chaplain intern. The community organizer's power can't rest on charisma, and it certainly can't rest on institutional position. To parrot back a common organizing mantra: power is organized money and organized people. Put another way, one person — no matter how gifted and no matter how well placed in an institution — simply cannot amass enough power for real change without first organizing money and people.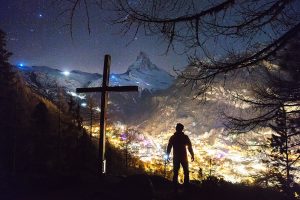 You might say that we're not really talking about theology as classically understood — creation, sin, redemption, eschaton — rather, a discussion of an organizer's power is really a kind of ecclesiology. What is the nature of the church? How is the Body of Christ organizing itself to be the hands of God in the world? In my Episcopal tradition, ecclesiology concerns itself with the proper roles and powers of bishops, priests, deacons, and the laity. It creates dioceses and provinces and calls councils to discuss pretty boring stuff. This is the inheritance of the church after Nicaea, with its mimicry of Roman hierarchies and state structures.
What if we looked at the pre-Nicene church for our inspiration to create an ecclesiology informed by organized people and money? I'm thinking about the book of Acts where Lydia is so moved by the preaching she hears that she brings her entire household — and her not insignificant checkbook — down to the river to be baptized (Acts 16). I'm thinking about the letter of Paul to the people of Philippi when he thanks them for their gift of money while at the same time sending them new co-workers for the building up of their church (Philippians 4). It seems that our pre-Nicene ancestors knew quite a lot about organizing money and organizing people to create change in the Mediterranean. Our ancestors created an archipelago of churches all over the world by connecting people and connecting money. That is a powerful witness that can inspire us today.
Church planters, by the way, know all this stuff. They meet, one-on-one, with people in the community to hear about their stories and share their own. Before you know it, four people are meeting in a living room and reading scripture. Those four meet four more. Now they are eight. Their concern is the connection between people. Those eight people each give ten bucks. Now you have some power to make some kind of change in the world. Eight Christians and $80 can do a lot, and not one of them has a fancy title. Organized people, and organized money — just like our sisters and brothers in the New Testament.
My modest proposal is this: our generation of theologians ought to look to the inspiration of the pre-Nicene church and their successes in organizing people and money as a blueprint for a new ecclesiology — one less concerned with rank and tradition and more concerned with being the Body of Christ as healing for a hurting world.
---

Ian Burch is an Episcopal priest and serves a medium-sized parish in Milwaukee. He is deeply interested in supporting and sustaining the growth of congregations and believes that community organizing principles have a lot to say about how to foster growth and vitality. The Presbyterians were very kind to let him crash the week-long community organizing training in Baltimore last Fall.
https://media.mywtenfold1.com/wp-content/uploads/sites/10/2018/01/29173959/featured-cross-hiker-lit.jpg
200
398
Linda Kurtz
/wp-content/uploads/sites/10/2016/01/NEXT-Logo-FINAL-Horizontal_lato-1030x229.png
Linda Kurtz
2018-04-09 07:46:03
2018-04-05 20:32:01
Ecclesiology Informed by Organizing