By Dwight Christenbury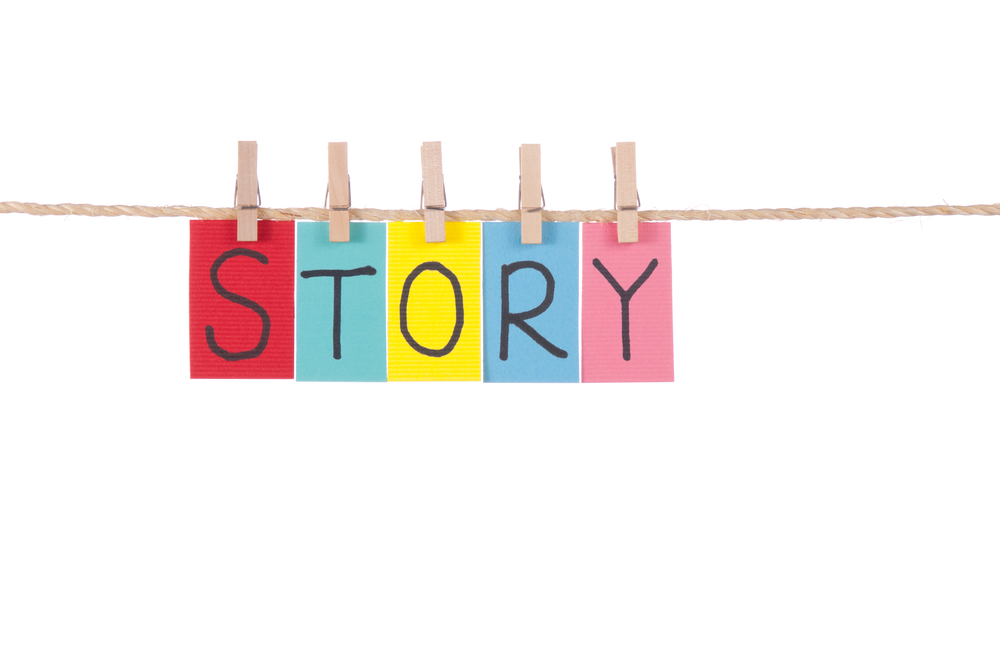 What do you say we engage in a little church sign theology? Here are some notable examples I've spotted recently in my corner of western North Carolina; as always, sin and salvation are popular topics:
"Try Jesus. If you don't like him, the devil will gladly take you back."
"A praying man does not sin; a sinning man does not pray."
"Eternity is a long time to think about what you should have done."
"Christians have a lifetime guarantee."
"Get right or get left."
The Presbyterian Church (U.S.A.) seems to have less interest than some denominations in signs that allow us to post messages and slogans, a fact for which we can be grateful. But if we were to decide to embrace church sign theology, here's a slogan that I believe we should all rally around: "We don't have all the answers."
Now, I recognize that we live in a world—and in a religious context—that craves certainty. And in such a world, you may find it less than inspiring to hear your preacher stand up in the pulpit and proclaim, "Well, folks, I don't exactly know what I'm talking about."
But think about it:
Is life neatly predictable? Is the world full of peace, love, and understanding? Does tragedy never strike? Does disappointment never rear its head? Is your Christian walk a wide, straight, brightly lit highway of daily inspiration and an ever-growing sense of closeness with your Lord and Savior?
No?
Does the easy answer solve all of your problems? The world's problems?
Then why do we Christians so often resort to church sign theology? "Get right or get left." Really? That's all there is to it? Hogwash.
And we know it's hogwash.
But we're not quite sure it's okay to say that it's hogwash. We're not quite confident that it's okay to admit that we don't have all the answers.
Well, I'd like to suggest that it's absolutely okay to admit this. (One of the refreshing things that I've discovered about NEXT Church is that it doesn't claim to have all the answers either.)
But more than just quietly admitting that we don't have all the answers, I'd like to suggest that we ought to embrace that truth as a great gift—that in fact we ought to be shouting from our rooftops to all the world that we don't have all the answers. I'd like to suggest that we should be button-holing our friends and neighbors and people on the street who've been burned one too many times by simplistic faith and an offer of easy solutions and saying to them, Look: life is messy—we know that. We'll promise you no easy solutions—but we'll be with you, because we know what life is like, and we trust that God is with you, too.
Because we may not have all the answers, but along the way we've discovered some of them. We've learned that God is with us regardless of what we're up against; we've learned humility and grace and hospitality; and we've learned that, when it comes to God, love is the basic reality: the motivation and the framework in which God operates.
Right. (Right?)
And yet we have to admit that we have a hard time trusting God's loving vision for the future of the Presbyterian Church (U.S.A.). We watch the red numbers in our budgets grow larger. We watch the numbers of people in the pews grow smaller. We watch our columbaria grow faster than our youth groups.
Well, since when did God call anybody to sit and watch?
Maybe God is calling us Presbyterians to tell our story.
It's a compelling story, because it's a story told by imperfect people who don't always remember the words and who sometimes get it wrong but who have nonetheless come to trust that God's love is the guiding principle in their lives.
It's a multifaceted story, a story told by people who don't always agree on the details, a story with so many different versions that it would never fit on a church sign—but that's okay: just come on in and hear us tell it because, well, there's plenty of room in the pews.
It's a heartfelt story, a story told by broken people who are nevertheless full of gratitude for the blessings of grace in their lives, blessings that might not turn negative budget numbers positive but that sure lead them to give sacrificially in other ways.
And it's a humble, welcoming story, a story told by forgiven and forgiving people who don't claim to have all the answers, a story about a God whose ways of showing love will forever confound those who insist that they do have all the answers.
No, we don't have all the answers, but for that very reason we often get it right. In recognizing what we don't know, I believe we're practicing good theology. Our story won't fit on a church sign (or in a Tweet), but who cares? Maybe God's call to the church is to embrace and share that story with a world that really needs to hear some good theology. Because I believe the story we have to tell—especially if we all take part in telling it—may just come as a breath of fresh air to a lot of people out there.
How might it go? We'll all have our own ways of telling it, but here are a few versions that come to mind:
Been beaten down one too many times by the Bible used as a weapon? Come and join us; we don't have all the answers, but we'll approach the Scriptures in humility and faith and do our best to listen carefully.
Had it up to here with the church's certainty about who is or who isn't acceptable in God's sight? You're welcomed here; come and join us.
Sick at heart from being told that when tragedy strikes, it's all part of God's plan? Well, no it's not; come and join us, and we'll be with you, and God will be with you.
Think there's more to the Christian life than making your reservations for heaven? There is, and we can use your help as we seek to follow Jesus; come and join us.
Those are a few of the ways I might tell our story. How will you tell it?
---

Dwight Christenbury is Associate Pastor of Trinity Presbyterian Church, Hendersonville, North Carolina. Dwight and his wife, the Rev. Carol Steele, enjoy exploring the mountains with their sons, Olin and Dean. This essay is adapted from a sermon Dwight preached at Trinity on March 11, 2012.
https://media.mywtenfold1.com/wp-content/uploads/sites/10/2013/09/29180617/shutterstock_85309255.jpg
669
1000
Jessica Tate
/wp-content/uploads/sites/10/2016/01/NEXT-Logo-FINAL-Horizontal_lato-1030x229.png
Jessica Tate
2013-09-18 08:26:38
2016-05-10 20:50:02
We Don't Have All the Answers