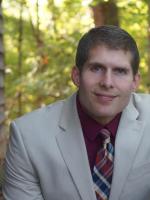 Each month, we post a series of blogs around a common topic. For January and February, MaryAnn McKibben Dana is curating a month of reflections on technology, faith, and church. Join the conversation here or on Facebook. 
By Kyle Hite
Mark Twain said, "There is no such thing as a new idea." Why, then, do we spend so much energy trying to prove him wrong? As church leaders we are continually working to stay fresh and alive, but who says it has to be "new"? The beauty of NEXT Church is a willingness to be open-source, to share what has been tried including the successes and failures, in hopes that what once was old can be made new. Creativity is not exclusively the invention of something new, but the willingness to venture outside of the norm. To foster an arena of creativity I suggested we have an online conversation with a swath of colleagues from around the country. Technology, in its best form, can expand the reach of our relationships and open new horizons. This "roundtable", as we have termed it, would not have the usual "expert" to present an idea, but experts on the ground to share our attempts at creativity and hopefully spark the creative juices in one another.
Gathering together across our geographical boundaries defines the connectional nature of our tradition. We often speak of being "connected" with our colleagues but remain in tight circles with those who represent similar theological and social perspectives. This homogeny can stifle creativity. Unfortunately within our denomination of late, the only time we converse with those who differ from us, is when there is a vote to follow – and we all know how that turns out. The roundtable is a way to cross boundaries, spawn ideas and support one another in our common pursuit.
When we join together each month, every person around the "table" brings their satchel of goodies and a story of success and failure. The participants briefly introduce themselves and then we jump in. We have learned a lot over our time in this new medium. For starters, musicians and educators do a better job keeping the conversation going. Second, we church people can really multitask as some have participated while commuting, or laying on a beach or playing with their children on a playground. Third, there are some really brave people out there pushing the boundaries and pioneering new models of ministry.
These discoveries reveal the resiliency of a people on a mission. If the roundtable does nothing else, it exposes the strength of our worshiping communities and the work of our church. Through the roundtable, I have met people I would not otherwise have met. I have seen from a new set of eyes and though it is beautiful where I sit in Greenwood, South Carolina, it is a blessing to see the beauty in other worlds as well.
To read more about the Online Church Leaders' Roundtable and sign-up for the next one, click here! For examples of the sort of resources are shared, check out these posts that came out of the November roundtable on advent. 
---
When not hosting the NEXT's Church Leaders' Online Roundtable, Kyle Hite serves as the Senior Pastor of First Presbyterian Church of Greenwood, South Carolina. 
https://media.mywtenfold1.com/wp-content/uploads/sites/10/2015/02/29180111/dsc03592.jpg
200
150
marrandamajor
/wp-content/uploads/sites/10/2016/01/NEXT-Logo-FINAL-Horizontal_lato-1030x229.png
marrandamajor
2015-02-17 14:07:28
2016-02-18 13:49:03
Building Connections at the Online Church Leaders' Roundtable