Each month we assemble a series of posts around a particular theme. This month, we're curating a conversation around congregation ally based community organizing. Many of us in NEXT Church leadership have found the disciplines of community organizing to be helpful as we engage in ministry, work toward glimpses of God's kingdom in our communities, and shape our congregations. Have ideas or reflections to share? Offer your thoughts in comments, on our Facebook page, or contact us here. If you like what you read, subscribe to our blog (enter your email on the right sidebar) and receive an email when there is a new blog article. To see all that has been written on this topic, go to the blog main page.
By Jeff Krehbiel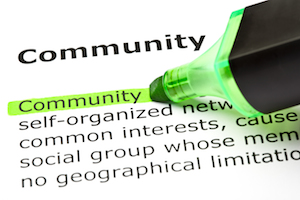 I've been involved in community organizing since I was a student at McCormick Seminary thirty years ago. Since then I've been involved with city-wide, multi-racial, interfaith, congregationally-based community organizations in Chicago, New York City, Wilmington DE, and now Washington, DC.
I'm devoted to community organizing for two reasons. The first: broad-based community organizations get things done. Through the Washington Interfaith Network, the organization we're a member of at Church of the Pilgrims, we have built over 250 units of affordable housing, brought millions of dollars in investment to distressed neighborhoods, and shifted the way our city responds to homelessness. We have done this by building the most diverse association of citizens in the city.
The second reason is this: In community organizing, church leaders learn skills and habits that build congregational life, not just in the public square, but in its internal life as well. Here are two of the most important lessons I have learned in community organizing for congregational leadership:
The Power to Lead Comes from the Strength of Your Relationships
Church leaders, pastors especially, often have great ideas about the future of the church. We imagine that those ideas will carry us into the future. The wisdom of community organizing is that the authority to lead comes from the strength of our relationships not the power of our ideas.
Now, don't misunderstand me: Good ideas matter! But good ideas are not enough. The most important task of leadership is building relationships of trust that make change possible. In community organizing, that begins one-on-one. Organizers and leaders in community organizations prioritize their time to spend several hours each week in individual meetings where we do more than just get to know each other—we share stories about our hopes and dreams, our disappointments and anger, our passions and interests. Out of those relationships organizations—and congregations—are built.
Take any great conference, even NEXT Church, as an example. We come home from a great conference like our recent gathering in Minneapolis all jazzed up to implement radical change, and then find ourselves surprised when no one is coming along with us. In organizing, even the best ideas are vetted through a series of conversations with people who have come to know and trust one another. I am much more likely to listen to your good ideas when you have taken the time to really know me. People who trust one another are able to take great risks together.
Action is More Important Than Activity
Our churches are full of activity, often without any real clarity about the goals and outcome of all that busyness. In organizing, we use the language of action. An action desires a reaction. Often the reaction we seek is multifaceted. So, when planning, say, a large public action with the mayor where we hope for a commitment to build affordable housing, we want more than simply a "yes" from the mayor. We might also want to demonstrate our growing diversity, or challenge new leaders, or showcase our capacity to build allies outside the organization. Then when we evaluate (and in community organizing, we evaluate every action), we are able to say "Did we get the reaction we were hoping for?"
This carries over directly to congregational life. Before we act, what's the reaction we desire from our action? What changes do we want in ourselves and others? In this sense, even worship is an action. For a single service of worship, our desired reaction will be complex: a deepened experience of the love of God, a sense of common bond with others in community, a renewed appreciation of the biblical story… Then, when we evaluate (and we should always evaluate), we can ask deeper and better questions beyond the usual focus on numbers and logistics. Did we get the reaction that we desired?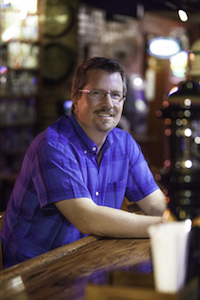 Jeff Krehbiel is pastor of Church of the Pilgrims in Washington, DC, and author of Reflecting With Scripture on Community Organizing (ACTA Publications).
To see more recommended reading on community organizing, check out the list here.
Photo credit: shutterstock/Ivelin Radkov
https://media.myworshiptimes31.com/wp-content/uploads/sites/55/2014/05/29180404/community-slider.jpg
356
950
Jessica Tate
/wp-content/uploads/sites/55/2016/01/NEXT-Logo-FINAL-Horizontal_lato-1030x229.png
Jessica Tate
2014-05-12 16:16:54
2016-02-18 12:35:24
Community Organizing and Congregational Leadership