Each month we ask a different person from the NEXT Church community to assemble a series of posts around a particular theme. This month, Lee Hinson-Hasty is curating a conversation around theological education. Have ideas or reflections to share? Offer your thoughts in comments, on our Facebook page, or contact us here.
By Jeff Japinga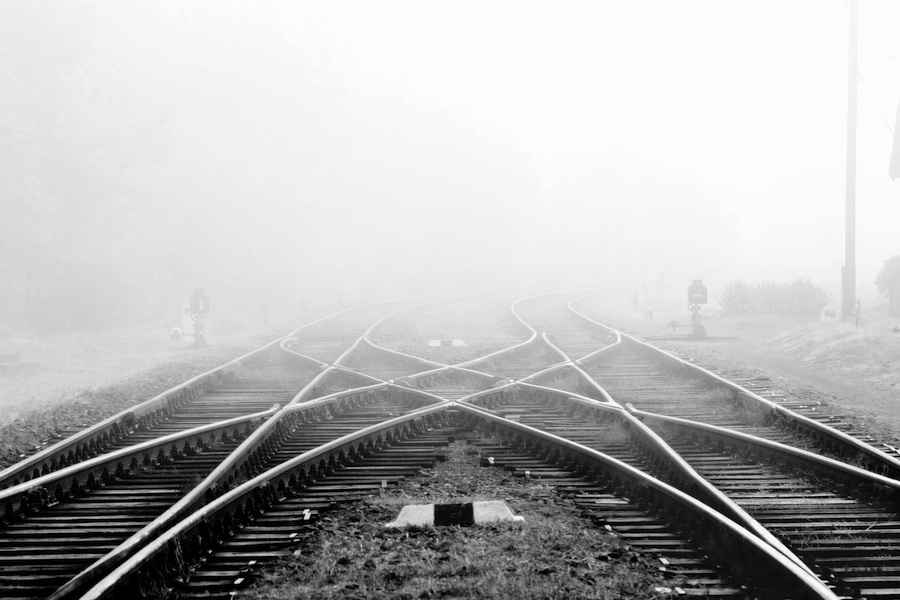 We've all heard the tales of woe about the declining place and role of the church in the West. The statistics are real, the reality at times staggering. Gather with clergy, and at some point, the talk inevitably turns to survival.
Except when it doesn't. Last spring, gathered with a couple dozen McCormick doctor of ministry students on the eve of their graduation, I invited each of them to say just a few summary words about their DMin studies and its impact on their ministries. One-by-one, they stood, and by the time all of them had spoken, I had heard the collective voice of a modern-day Jeremiah, expressing their dream for the church with the same verve and confidence of the prophet: "I know the plans I have in mind for you, declares the LORD; they are plans for peace, not disaster, to give you a future filled with hope." (Jer 29:11, CEB)
It is because of the work of people like Rachel, Antonio, Ranjith, Llewellyn, Annika, that I believe doctor of ministry education stands squarely at the crossroads of the church's future. In dynamic, interactive, ministry-oriented classrooms across North America, experienced leaders like these five are bringing their hopes and dreams, their successes and failures, their love for the church and their respect for each other, and putting it all into honest and open dialogue with Scripture, theology, tradition, and contemporary thought.
The result is a new generation of leaders ready and able to ask the right questions, in specific places and contexts and circumstances, that is making the gospel alive and relevant in their own places of ministry. In the dynamic interaction of instructor and student, peers and congregations, research and development, study grounded squarely in ministry joins an individual student's work to God's work in the world, in the words of my colleague David Hester at Louisville Presbyterian Theological Seminary.
At San Francisco Seminary, "We ask several questions of our students as they begin DMin studies," says Virstan Choy. "'At this point in your ministry, what are the real-life challenges your ministry needs to address?  What conditions in the life of the people you serve need the response of ministry?  What resources and tools for that ministry are missing and need to be developed?  How might something you work on be something your colleagues will see to be a real contribution to their practice of ministry?'  If students come back and report that they could not find already researched material or already developed approaches to a particular problem, we suggest that they will be the ones to do that research, they will be the ones to do that development."  Incubators for innovation was how Jack Haberer described DMin programs in a September 2013 edition of Presbyterian Outlook.
Every day, at the grocery store, or the gas pump, or the workplace, we encounter first-hand what it means to live in an increasingly flat, globalized, third-millennium world. But what is the gospel for a third-millennium world? That's what DMin students are working on, in areas of preaching, evangelism, cross-cultural studies, discipleship–new and sustainable practices that are helping our churches today build relevant ministry in their own congregations and communities, and in ministries as diverse as hospital and prison  and college chaplaincies, interfaith settings, and non-profit service agencies.
I know there was a time when DMin programs carried some not-so-flattering descriptors: the cash-cow (for the seminaries); a ticket to a bigger church (for its holders); a cheap and easy title. Whether accurate or exaggerated then, what DMin programs are now is nothing of the sort. Today, a DMin points to a future we ignore at our own peril.
That's what I think is right with the doctor of ministry degree. Here's what's wrong with it: the numbers. For all the potential for DMin grads to inspire and mobilize the church of the future, the church boiler, a child's college fund, the local food pantry–all things good and right–too often restrict the church and pastor's capacity to invest in its future. In the end, the tuition needed and the tuition available simply do not match, and thus too few people have the opportunity to dream and to create.
There are no simple answers for the challenges faced by the church in North America. No one-day seminar or trendy music style will refill our pews. No quick fix will balance our budgets. And yet, having seen their work firsthand, I stand with my DMin students, and those of my colleagues, in believing that the future of the church is "filled with hope." And I stand behind them as the leaders who will guide us there.
---

The Rev. Dr. Jeffrey S. Japinga has served as associate dean for doctor of ministry programs at McCormick since 2008.  Jeff received a B.S. in journalism from the Medill School of Journalism at Northwestern University, an M.Div. from New Brunswick Theological Seminary, and a D.Min. from McCormick Theological Seminary.  Prior to joining the McCormick faculty, Jeff served for twenty-one years on the denominational staff of the Reformed Church in America and taught at Hope College in Holland, Michigan. An ordained minister in the Reformed Church in America, Jeff leads workshops in the areas of leadership, decision-making, and Christian formation.
https://media.mywtenfold1.com/wp-content/uploads/sites/10/2013/12/29180506/railroad-copy.jpg
600
900
Jessica Tate
/wp-content/uploads/sites/10/2016/01/NEXT-Logo-FINAL-Horizontal_lato-1030x229.png
Jessica Tate
2013-12-11 10:02:46
2016-05-10 21:31:04
What Is Coming and Becoming in Doctor of Ministry Education?