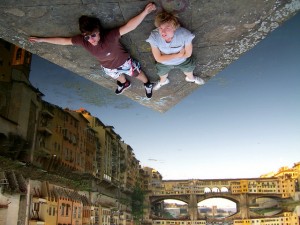 By Michelle Thomas-Bush
I like to plan ahead, so this week I ordered the class t-shirts for the fall. Every year, our 6th graders receive a visit from an older middle school mentor who delivers their class t-shirt, welcoming them to the next step in their faith journey. That next step is Youth Ministry. What will youth ministry look like for these 6th graders? That is the question we all are boldly asking with each other for the church of Jesus Christ.
Youth ministry is at a crossroads. Those t-shirts look exactly the same every year, with the exception of their graduation year. The Class of 2021. This 6th grade class marks the last class of the millennial generation. We are at a generational crossroads.
Millennials are beginning to graduate, and we are preparing to walk alongside a brand new generation of youth who are ready to embark on a spiritual journey of their own. Leaders will need to shift their concern away from why millennials are leaving the church and towards trying to understand the generation born after 2004. Our excited, energetic, and eager 6th graders belong to a new generation that has been officially named the "Plurals"—a peer group that has experienced their entire life in a truly pluralistic society.
Diversity shapes this generation's worldview, and they will compete to have their voice heard. Our young people are already asking for help articulating their faith. They crave a spiritual language that they might not have heard from their families and for ways of understanding the mystery of God that are not in their vocabulary as they are experiencing that mystery themselves. Youth ministry may begin to be more about faith conversations than ever before.
Does this mean lock-ins, mission trips, and Sunday School are of the past? I think it will depend upon each individual congregation. As youth professionals, we may need to shift from sharing the perfect program to sharing big ideas instead. (Follow #BigIdeas on Twitter for a conference on big ideas in youth ministry currently happening at Columbia Theological Seminary.)
Our ministry as youth professionals will need to shift from just being chaperones to also being spiritual directors. Whether in a formal spiritual direction relationship or simply as a guide that aids a young person's life with God, it will be critical for this generation to have someone who knows him or her in a real way and can help them pay attention to God's activity in their life.
The good news is that it does not matter what size church you are. Spiritual direction can happen with one or one hundred. Whether your church has hundreds of youth on the roles or a core group of six, our youth leaders and adult volunteers will need to be trained to help young people, along with their families, and join them as they move beyond the "stuck" areas in their soul and challenge them to articulate faith as they maneuver through their faith journey.
Imagine if each young person had a few adults in their life who help them identify God's movement in their life, to laugh, and create sacred space, reminding them that the Kingdom of God is all around them. This next generation will need adults who are willing to meet them where they are with compassion, encouragement, blessing and intentionality in all areas of their life—not just at church.
Let's not wait to move to what is "next." Let's begin engaging this new generation where they are now and inviting them to join us in the mystery of faith.
---

Michelle Thomas-Bush is the Associate Pastor for Youth and Their Families at Myers Park Presbyterian Church in Charlotte, North Carolina. Michelle and her husband Dave have a son in his first year of middle school ministry and a daughter who would love to join them. She cannot wait to see what comes next and is grateful for the community of youth leaders who support one another through these changing days of ministry.
Each month we ask a different person from the NEXT Church community to assemble a series of posts around a particular theme. This month, John Vest has been curating a conversation around youth ministry. Have ideas or reflections to share? Offer your thoughts in comments, on our Facebook page, or contact us here.
photo credit: Christiaan Triebert via photopin cc
https://media.myworshiptimes31.com/wp-content/uploads/sites/55/2014/01/29180447/medium_2975069958-1.jpg
480
640
maryann
/wp-content/uploads/sites/55/2016/01/NEXT-Logo-FINAL-Horizontal_lato-1030x229.png
maryann
2014-01-22 14:06:52
2016-05-10 21:49:37
Here Come the Plurals