Each month, we post a series of blogs around a common topic. This month, Jess Cook and Jan Edmiston are curating a series that will explore the hidden gifts of failure. How does failure help us grow? How does it help us be more authentic with one another? How does it help us to be creative and brave in our ministries and our lives? We invite you to join the conversation on Facebook and Twitter.
by Rev. Ashley Detar Birt
"Now, remember, Steven, if you run into any trouble out there, you can always bail. There's never any shame in bailing."-Greg Universe
The quote above comes from Steven Universe, a children's cartoon that often promotes messages about healthy emotions and decision making to children and adults alike. It comes from Greg Universe, father of the title character, right before his son attempts something that is both very exciting and unlikely to work. Although his words are few, his message is profound: sometimes, even when we don't feel like we should, it's okay to stop. It can be better to abandon the plan than to try and force yourself into something that you know just isn't going to be worth it.
I cannot think of a better lesson to apply to children's ministry.
In my time doing children's ministry, I have learned to come up with back up plans. Always have modifications to your activities. Always check supplies. Always test crafts and projects before doing them with kids.
None of those things helped when it came to Vacation Bible School this year.
Imagine: a week full of songs and games and Bible stories, all accompanied by little crafts and experiments to help illustrate the lessons in tangible ways. There were supposed to be robots! We were supposed to make slime! There were supposed to be happy, laughing children! It would be glorious!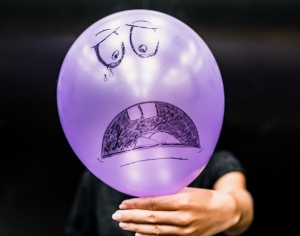 It started with balloons. The experiment was simple enough: you blew up a balloon, you taped a straw to it, you put a string through the straw, and you let the air out of the balloon. In theory, it was supposed to race down the string. In reality, it was me, surrounded with colored latex scraps, covered in scotch tape, handing supplies to teachers with a "it might work?" I told myself that it was an experiment, and sometimes experiments fail. It would be a good lesson for the kids.
Next came the robots. This would be easier: tape some markers, a battery, and a motor to a cup, connect the battery to the motor, watch it wiggle all over some paper. Although it took thirty minutes to set up the motor, I knew it'd be worth it to watch the robot doodle. Except, when I got it running, it…didn't doodle. It didn't move at all. It just vibrated in place, and that wasn't even strong enough to make it move. Rather than an abstract masterpiece, I ended up with hours wasted and marker bleeding through the paper onto my desk. When they arrived, I gave the project to one of the teachers to let her figure it out. We ended up having the kids color.
On the last day we were supposed to have our masterpiece: slime in a bottle. I practiced making this at my desk, and it worked beautifully! I had finally gotten something right! Then, it came time to prepare it for the kids. I have no idea how I messed up, but I knew my food coloring stained fingers and bottles full of pale green syrup were all I need to call it. It was time to bail.
Disappointed in my week and in myself, I told the teachers they could try if they wanted, but they didn't have to do that activity. Some chose to, some didn't. I felt like I had let everybody down by not trying harder to get things to work. As I checked in on classes, frustrated and exhausted, I noticed something. None of the kids were frustrated. None of them even noticed anything was missing. They were all having a great time learning about God! The only person who was miserable was me, who had tried so hard to stick to the plan all week instead of just bailing and moving on.
Life's not always going to work out the way you want it to. It's always good to try, but sometimes, trying your best isn't going to make a situation better. You can prepare all you want, but sometimes, it's okay to bail on your plan. Sometimes, doing that is the only way to let the joy in and let the Spirit do its work.
---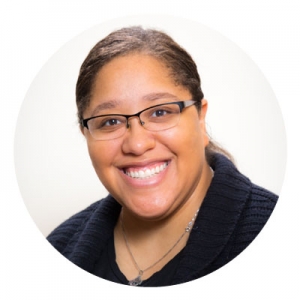 Rev.Ashley DeTar Birt is a recent graduate of Union Theological Seminary where she obtained her M.Div. She also holds degrees from Carnegie Mellon University and the University of Pittsburgh. Ashley currently works as the Pastoral Fellow for Youth and Families at Rutgers Presbyterian Church in New York, NY with some of the most fun kids she's ever met. Her interests include the intersections of racial justice, children and youth, interfaith communication, LGBTQ+ issues (particularly the B), and Christianity.
When she isn't at church or doing social justice work, she enjoys writing, sound editing and theatre tech.
https://media.mywtenfold1.com/wp-content/uploads/sites/10/2020/01/29172318/niklas-kickl-lr7rCduoXI8-unsplash-scaled.jpg
1613
2048
Layton Williams
/wp-content/uploads/sites/10/2016/01/NEXT-Logo-FINAL-Horizontal_lato-1030x229.png
Layton Williams
2020-01-10 15:35:26
2020-01-10 15:36:10
Children's Ministry, Failure, and Why Sometimes It's Okay to Bail