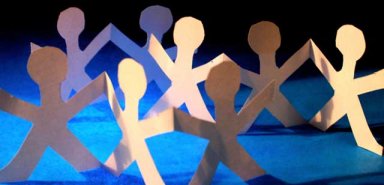 By Ashley Goff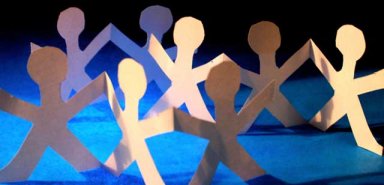 Why do the same people do everything around here? Why do I feel burned out? Where are all the new people? Where can we find people to do all this work? Who can we get someone to fill "x" position?
I heard these questions a lot when I arrived on the scene at Church of the Pilgrims in 1999.
We were living in a "this-is-sucking-the-life-out-of-us-culture." People were compartmentalized into committees, with tasks and identities cementing them into an endless cycle of administrative anxiety rather than relationships and community building.
Pilgrims became aware of this dynamic, acted upon this realization, and in a prophetic sweep blew apart the committee structure to make way for a more fluid, open, organic way that was grounded in process rather than mind-numbing bureaucracy.
When Jeff Krehbiel arrived, he introduced community organizing and the foundational organizing tool—the relational meeting.
Over time, with our process-oriented structure, we've shifted into a "culture of possibility" with the relational, 1-on-1 meetings.
What is a 1-on-1 meeting?
A 30-60 minute meeting of face-to-face conversation with another person
A conversation about what the person's passions, hopes, and dreams.
An opportunity to go outside the bounds of traditional congregational meetings that usually have an "ask" at the end.
A way of creating space for new ideas and possibilities.
A way of identifying new leaders with the ability to create change.
A 1-on-1 meeting is not:
A chance to find someone to fit into long-standing tasks and preconceived agenda.
Therapy or pastoral counseling.
An intellectual conversation about politics and head-trippin' theology.
An interview of non-stop questions and putting someone in the "hot seat."
What Happens During a 1-on-1 meeting?
"Why" is woven throughout the conversation.
The person who initiated the 1-on-1 structures the beginning and end. The middle part is improvisation based on the story of the particular person.
Risks are taken to go deeper into one or two things about the person's story, especially when the person says something like, "I thought about being a physicist but became a personal chef." Huh. I wonder what that transition is about.
Have a conversation! Share about yourself in the back-and-forth.
Close by asking who else you should meet with.
Organizing in the Flesh:
When do I experience organizing in the flesh? What difference do these meetings make? What does a "culture of possibility" look like at Pilgrims?
I try to do relational meetings at least twice a month. I can feel it when my calendar runs low on these meetings. I feel more rooted in myself and my work when I am consistent with this discipline of organizing. When I do a 1-on-1 with someone new at Pilgrims the congregation feels even more alive. When I do a 1-on-1 with someone who has been at Pilgrims for 30 years, I cherish their story and commitment to this place with more fervor.
Several weeks ago, Hannah Webster, our Elder for Hospitality and Evangelism, led a meeting to organize for the annual Capital LBGTQ Pride parade in June. Neither I nor Jeff was at the meeting. I ran into Hannah at the conclusion of her gathering and asked how it went.
Hannah's reply, "great, we are going to make our festival booth more "like us" this year. Meaning, they want our booth at the Pride Festival to be more participatory and experiential. That means handing out essential oils made from honey and herb from Pilgrims urban garden and getting a photo booth.
Eight people showed up to this meeting because Hannah had done the relational work. Long-time members, new members and non-members were at the meeting. Hannah led the meeting, allowing space for free flowing ideas to erupt. Hannah didn't control the meeting. She let the relationships in the meeting drive the vision for Pride. The group realized our booth needed to fit into our "culture of possibility" with participatory, relational experiences.
Change is happening all the time in our permission-giving space from creativity in worship, how we run meetings, who leads the meetings, and how new ideas are embraced and rise-up. Leaders at Pilgrims are cultivated through passion and interests, rather than inserting folks into long-standing, nostalgia based "to-do" lists and "this is what we've always done" repetitious activity.
We know names and stories. We know how to make our culture intentional. We appreciate each other and know that we are in this Jesus movement together. We take risks. We trust each other. We know we have something to offer to those who walk through our door—it's a Story of transformation and change rooted in relationships.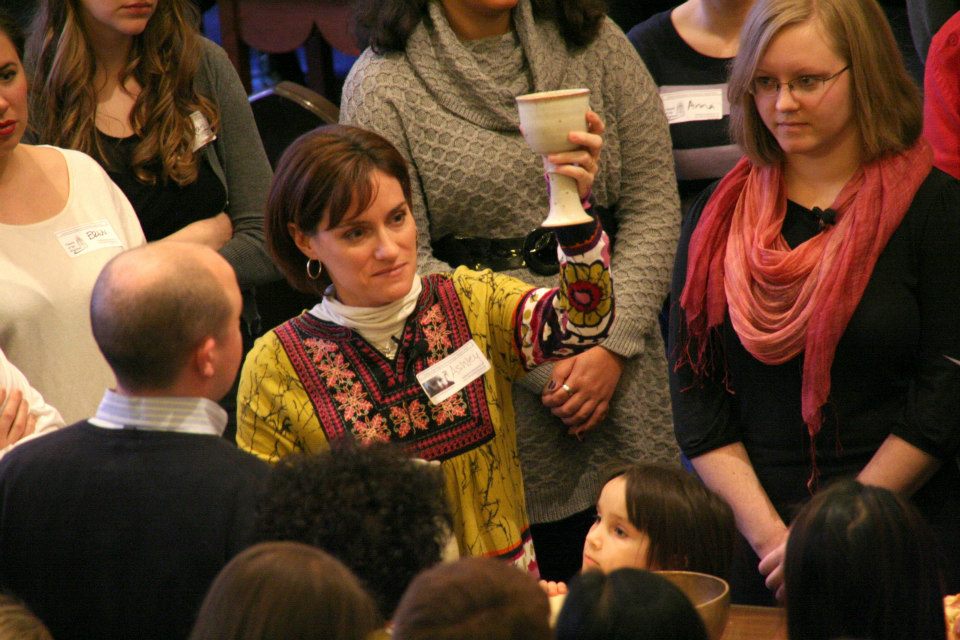 Ashley Goff is Associate Pastor at Church of the Pilgrims in Washington, DC. She blogs at God of the Sparrow.
https://media.mywtenfold1.com/wp-content/uploads/sites/10/2013/07/29180641/children_youth_1.jpg
185
384
Jessica Tate
/wp-content/uploads/sites/10/2016/01/NEXT-Logo-FINAL-Horizontal_lato-1030x229.png
Jessica Tate
2014-05-20 08:15:56
2016-02-18 12:31:54
Change Rooted in Relationships