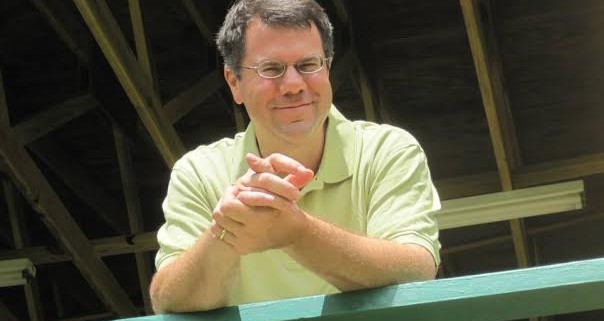 This month, we're sharing reflections from a group of pastors from the US and the Church of Scotland who recently met to talk about being the faithful church in a culture that is becoming more diverse and more secularized. We invite you to offer your thoughts in comments, on our Facebook page, or contact us here. If you like what you read, subscribe to our blog (enter your email on the right sidebar) and receive an email when there is a new blog article. This reflection is reposted with permission from Robert's own blog, Lighthouse/Searchlight Church. 
By Robert Austell
In "Change is Death" I wrote about the process by which dying institutions and structures are transformed and new life and vision are birthed. While this change process is important to understand (especially if one is going through it), I proposed that there were more important underlying questions that must be asked. In this post I want to come at the same dynamics of change through stories, by sharing three narratives in which I participate.
As a backdrop I would note a convergence and seeming 'peak' of interest in the last six years or so (2008-2014) in which voices spoke and vision was cast for a church that understood itself to be missionally connected, locally contextualized, and increasingly set free from the massive structures that had been a feature of our mainline denomination for the past 40-50 years. What follows are three examples related to the PCUSA of how this kind of vision was received.
The Presbyterian Church (U.S.A.)
The 2010 General Assembly created several task forces to study change before the PCUSA and report to the 2012 General Assembly. I was particularly impressed with the significant work of the Mid-Council Commission, led by Tod Bolsinger. And yet, when that vision was brought to General Assembly in 2012 it was simply crushed. Though I would have called it change unto life, it evidently felt like change unto death. Here's what I wrote at the time:
I experienced great disappointment and sadness during the Assembly… I was not disappointed that some votes didn't go my way…  I was disappointed that, as a whole, this Assembly seemed to choose the familiarity and "safety" of the old way of doing things over the admittedly risky possibility of something new.  The invitations were there from all four moderator candidates, from the community and example of the YAADs, from three significant two-year committee reports (Mid-Councils, 21st Century, Biennial Assembly), and from the stories and inspirational leadership of the GAMC.  And time and again, I saw or perceived the unwillingness of the body to relinquish any ground that could possibly be used by ecclesiastical opponents. [full post]
Summarizing a subsequent post on the same event, I wrote: "out of fear of losing people, congregations, or assets, the Assembly missed the truly missional and forward-thinking gift of much the Mid-Council report had to offer." [full post]
The Presbytery of Charlotte 
About the same time, my own presbytery was facing similar potential change. Younger council leadership had been recruited and had put a vision before the presbytery, perhaps most succinctly put as "equipping, resourcing, and connecting local congregations in ministry and mission." (more…) Our presbytery was struggling financially to maintain a large program staff and many centralized ministries, and financial crisis precipitated change. It went neither easy nor peacefully. For many, particularly those whose jobs and centralized ministries were eliminated, change felt like death and it was as unwelcome and threatening. As one involved in the change process, it easily measures among the most difficult years of relationship and ministry I have experienced.
And yet we are on the other side. Much did "die" but the ministry of Jesus Christ through local congregations did not. Indeed, change was unto life, and the Presbytery of Charlotte very much feels like it is on the other side of something many presbyteries are still choking on. All is not bliss; part of our change process resulted in naming some of our deepest divisions and distrusts. But, we named them and we faced them and they are before us in a way that they haven't been, perhaps in a generation. Time will tell, but it feels like a very hopeful and healthful place to be. The structures and institution of the presbytery (once the 3rd largest in the country) are now mobile, flexible, minimal, and focused on the congregations and relationships.
A third part of the story is NEXT Church. NEXT began out of some of the same core values brewing all over the church: nimble, relational, mission-focused networks for ministry. Leadership was handed off early to younger generations and more diverse leaders. A conscious decision was made to not become another "issues group" of the church. In this case, the vision and the community of NEXT folks seems to have stepped out ahead of the denomination. While smart leaders are aware of NEXT and point to it as an example of future church, it remains (in my view as a friend and participant) somewhat out of the room. The church isn't ready to go there yet.
And similar things could be said of parallel movements: the Fellowship, ECO, 1001 worshiping communities, non-geographic presbyteries, and more. A significant number of groups and collections of people have envisioned different versions of this same nimble, relational, mission-focused church and simply don't have the crisis, power, or voice to pull the bulk of the church along.
And that's okay. I think the church coming along at this point would just mess things up. But I do hope the folks who are clinging to the institution and the old structures are paying attention. Life is springing up – not just in NEXTchurch, but in ECO, the Fellowship, 1001 New Worshiping Communities. And each of them is tempted and taunted by the old ways, the old fights, the old structures, and the old habits. But they are demonstrably showing change as life, and for that I am grateful.
Epilogue
Do note that I am not telling a story of failure, mediocrity, and success. Rather, I am trying to describe three different ways OUR CHURCH are struggling with change, death, life, and identity. I don't want to dissect it too much, but want to tell enough of the story for you to think about change in your own context.  Is it death? Is it life? Is it to be feared… or embraced… or maybe both?

And again, I am convinced that change is not the main point; it is just a feature of the temporary trying to share in the eternal.
---
Robert Austell is the pastor of Good Shepherd Presbyterian Church in Charlotte, NC. He blogs regularly at Lighthouse/Searchlight Church.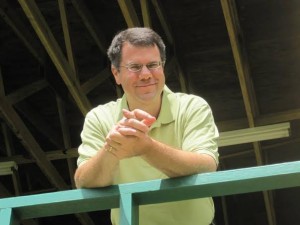 https://media.myworshiptimes31.com/wp-content/uploads/sites/55/2014/09/29180244/robertAustell.jpg
453
604
marrandamajor
/wp-content/uploads/sites/55/2016/01/NEXT-Logo-FINAL-Horizontal_lato-1030x229.png
marrandamajor
2014-09-23 09:00:43
2016-02-18 14:28:22
Change is Life