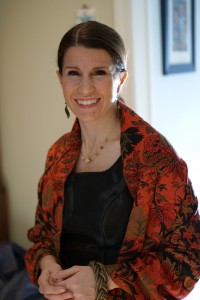 We continue to reap the harvest of the 2015 National Gathering and hope you continue to be inspired by creative ministry, challenging ideas, and deepened relationships. NEXT leaders are continuing to process places of tension in the gathering so that we may learn and grow from them. Today, Rebecca Messman's blog piece offers some reflection on the last presentation of the gathering, offered by George Srour, a ruling elder at Second Presbyterian Church in Indianapolis. There were strong feelings expressed at the time of the presentation and some difficult conversations in the wake of the conversation. What Becca does in this piece is take a step back from the intensity of the moment and respond to various constituencies with thoughtfulness and grace.
"The church is getting lapped by secular organizations doing the work church started. And they're doing it better."
In that one statement, George Srour, one of the Forbes Top 30 under 30 for Social Entrepreneurship, said what most of us know to be true though we don't know what to do about it. When Srour was in college, he learned that 900,000 children in Uganda had no school at all to attend. In response, over the last ten years, he has started a non-profit, Building Tomorrow, and built schools for 6,700 children, with more schools under construction. Those are impressive numbers. Srour grew up at Second Presbyterian Church in Indianapolis, the host church for the very first NEXT church conference. I felt certain that Srour would get a good hearing, even generate some pride, from those of us at this year's NEXT conference.
The intense response he received, however, focused more on his appearance as potentially someone with a "white savior complex," despite the fact that he is Lebanese-American, or conceivably someone dealing in "toxic charity," despite his emphasis on local leadership, long-term partnership, and the use of donated land.
Srour was gracious in responding to our questions without a whiff of defensiveness, but I wonder if we have genuinely considered his challenge to the church, the Presbyterian Church that he, and we, love.
Make it real, he said. Non-profit organizations do a better job in communicating concrete goals. He made it real. $1.81 is what it would cost to build a school in Uganda, if all 5,500 students at William and Mary contributed. The ALS ice bucket challenge made it real, and we poured ice water on our heads and donated $100. Heifer international makes it real, and we buy a goat for a hungry family for Christmas. Churches know this! Last Thanksgiving, when I asked the congregation for $18 to purchase a turkey for the community banquet, saying that we needed 20 turkeys total to feed 300 people, we received 20 checks. And what blew me away, 15 of those checks were from individuals purchasing all 20 turkeys at once. Whether it's the shoe drive or the angel tree, ministries that make it real work in most any setting. Why, then, are our congregational goals come October so tepid, so fuzzy, by comparison?
Be bold, he said. "Would you be you without a school?" Srour posed that agitating question to college kids, and set an enormous, but real, goal. 900,000 students in Uganda do not have a school. He didn't say, "Millions worldwide." That would have been true, but demoralizing. He didn't say, "these 28 children." That would have been manageable and impressive for a college student, but less inspiring. Churches know this! We have demographic data and statistics at our fingertips, but we don't necessarily use it to set our goals. We may set goals that are catchy and even aggressive, but we don't always stick with those goals long enough to realize them, which makes our big goals less trustworthy the next time around. Sometimes our goals are so small they are not goals at all, they are more about survival and status quo, less about our faith and more an expression of our fear. They start to sound like my marathon goal: "Start off slow, and ease up." "Not dead, not dead last."
God sends many teachers and many teammates. We should learn from non-profits. Jesus drafted fishermen to be his disciples, because they knew how to move where the fish were, without being tied to the land like farmers, or proud of the product like carpenters. Jesus pulled in tax collectors, prostitutes, beggars and blind people, perhaps because they weren't too concerned with popularity or perfection in the hard work of discipleship. The harvest is plentiful, Jesus said, but the workers… they're few! I am starting to think that there are more laborers in the field with the church than ever before—caring for the sick, binding up the brokenhearted, feeding the hungry, clothing the naked—non-profits, government organizations, community groups, school groups, other churches—and we have much to learn from each other.
I'll never forget when I was in the car with my dad as a teenager, and I heard a song on the radio, maybe by Belinda Carlisle or Sinead O'Connor, and I quipped, "Uggh… This song is so cheesy, I could write one better than this." And he quipped back, "Yes, but have you?"
It's easy to pose a fiery question at a conference and muse on how we'd do it better or differently. But we need to be prepared for the question, "Yes, but have you?"
---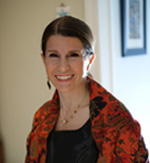 Rebecca Messman is a pastor at Trinity Presbyterian Church in Herndon, Virginia. In a previous life she was in the corporate leadership track of Home Depot.
https://media.myworshiptimes31.com/wp-content/uploads/sites/55/2015/05/29180013/images_Bloggers_becca-messman-profile-picture-outlook-200x300.jpg
300
200
marrandamajor
/wp-content/uploads/sites/55/2016/01/NEXT-Logo-FINAL-Horizontal_lato-1030x229.png
marrandamajor
2015-05-11 17:13:27
2016-02-18 13:46:58
A Challenge to the Church