Each month, we post a series of blogs around a common topic. This fall we've asked a number of leaders to respond to the question, "What is saving your ministry right now?" We invite you to join the conversation here, on Facebook, or Twitter!
By Lori Raible
What is saving my ministry right now? Under the veneer of the rosy-cheeked, puffed-up, perfect show? Under the wide blanket of collective anxiety and fear? Just under the surface of baby-joy? Under the frenetic pace of life as we plead with the dusty donkey to pick it a bit?
The donkey seems so slow.
I would by lying if I said it is the innocence of my children's faces. I would be faking it if I said it is the anticipation of joy, or the expression of community as we prepare to celebrate. It would be dishonest to say it is giving and receiving.
Of course the collective measure of such blessings express a truth that otherwise may not be evident. But right now, in this moment, it is a desperate hope that saves my ministry. A hope that the promise of the incarnation is not only true, but also conjoined to the promise of the cross: Already, and not yet.
I will not leave you, ever.
The promise itself is strong enough, but sometimes my hope feels flimsy.
If we make it to the manger, will we find Job there? What about poor Jeremiah sinking in the mud? King David in his grief over the death of his son? Hannah weeping in despair for a child she cannot conceive? Guilt-ridden Peter? Lost Judas? Doubting Thomas?
I wish Herod would change his mind. Can you imagine?
Already and not yet.
This year I have no words. Trust me, this is a miracle in and of itself. Call me Zacharias, but this is the type of yearning that is better sung than spoken.
Don't get me wrong, I don't have a singing voice either. What sustains me is that other people do. That's the thing about church. When I can't gather the courage to 'Go Tell it on the Mountain,' I hear choirs singing on my behalf.  Three year olds sing off-key: 'clop, clop, clop, little grey donkey.' Willa May Young, Ellen Harris, Joanne Cole, Ed Thomas, and Ed's dad, Herman who is 88 at least, they make magic with Comfort, Comfort You my People.
I have no words to match the truth one hears between the notes. Between the words of those advent hymns, I hear a whisper of hope that is so deep and so profound that I am left speechless. Shamelessly I rely on a host of angels, to sing the words so I can listen for the promise of delivery in the face of what seems to be an unimaginable labor.
Still. Still. Still,
Wouldn't that be something?
O Come. O Come Emmanuel,
My heart aches with that hope.
---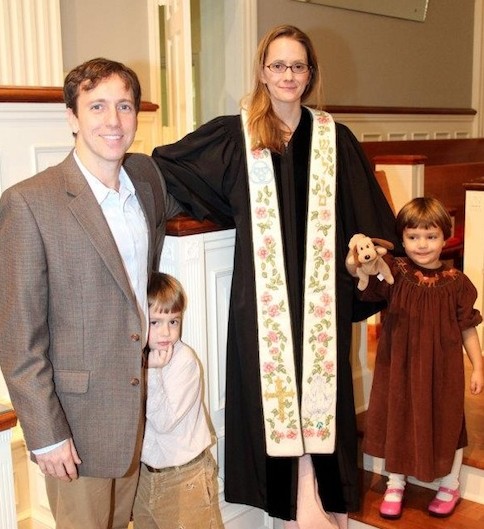 Lori Archer Raible is an associate pastor at Selwyn Avenue Presbyterian Church in Charlotte, NC. A graduate from Union Presbyterian Seminary in Charlotte, Lori is passionate about connecting people to one another through faith and community. Most of her free time is spent running both literally as a spiritual discipline and metaphorically to and from carpool lines. Deep within her is a writer vying for those precious minutes. 
https://media.mywtenfold1.com/wp-content/uploads/sites/10/2015/12/29175721/star-ornaments-scaled.jpg
1707
2560
Linda Kurtz
/wp-content/uploads/sites/10/2016/01/NEXT-Logo-FINAL-Horizontal_lato-1030x229.png
Linda Kurtz
2015-12-18 10:41:20
2016-02-19 14:51:37
A Whisper of Hope