by Jojo Gabuya
We shall be known by the company we keep
By the ones who circle round to tend these fires
We shall be known by the ones who sow and reap
The seeds of change, alive from deep within the earth
It is time now, it is time now that we thrive
It is time we lead ourselves into the well
It is time now, and what a time to be alive
In this Great Turning we shall learn to lead in love
– We Shall Be Known, by Thrive Choir covering MaMuse
---
Yes, it is time now that all victims of racism and transphobia, especially from the Black and Brown (colorful) communities, thrive. Indeed! It is time we lead ourselves into the well, to drink and refresh ourselves with its living water, in communion and harmony with all living creatures, both human and nonhuman. Now is the time to be basically good and intrinsically loving and compassionate like we used to be, thereby being alive again on this planet. For we are all part of this earth community, whose lives are intertwined. Yes!! We are all united in our multicultural diversity, including the queer, transgender and non-binary persons, and persons with a disability (both visible and invisible).
Together with the planet and all its inhabitants, we will help build, create/paint a bright, hope-filled, and inclusive future for All! During the past two weeks, however, I had been disheartened and enraged by the brutal killings of African Americans, namely: George Floyd, Aumaud Arbery, Breonna Taylor. I have been equally furious about the murders of Black transgender persons: Muhlaysia Booker, a trans woman, and Tony McDade, a trans man. Also, another Black trans woman was viciously beaten by a violent mob of dozens of Black men, early this month. These heinous crimes against members of the Black community, including Black transgender persons, happened during this time of the current pandemic. The killings and murders of African Americans happened regularly for the past four years.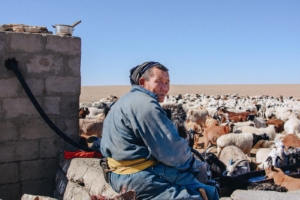 As a Filipino, who identifies as a transgender person, I came to the U.S. to pursue a Master of Divinity that would prepare me for pastoral leadership and ministry. However, I have experienced microaggressions, systemic racism, and transphobia from some white individuals, and persons of color since I first set foot in this country. My experiences of color on color violence and transphobia that some African Americans,and Asian Americans/other Asians in the U.S. perpetrated, have aggravated my traumatic experiences of anti-Asian racism. These perpetrators could have drunk the Kool-Aid that perpetuates the American dream (Or, is it a nightmare?). While I was dealing with these traumas, I wondered where is God, and why God is silent. Marty Haugen's song, "Oh God Why Are You Silent," aptly described my feelings and pains:
Oh God why are you silent?
I cannot hear your voice.
The proud and strong and violent
All claim you and rejoice.
You promised you would hold me
with tenderness and care
Draw near, O love, enfold me,
and ease the pain I bear.
Now lost within my grieving,
I fall and lose my way,
My fragile, faint believing
So swiftly swept away.
Oh God of pain and sorrow,
My compass and my guide,
I cannot face tomorrow
Without you by my side.
My hope lies bruised and battered,
My wounded heart is torn;
My spirit spent and shattered
by life's relentless storm.
---
Hope, however, sparks in some parts of this country. Thousands of people flocked to the streets, protesting against the deaths of Floyd and other Black people. Their sustained protests have accomplished some positive changes, particularly in the operations of the police forces. If you're on Facebook, you might have read some posts about the Stockton Police Chief agreeing to adopt a Zero Tolerance Policy on racism in the Stockton Police Department. Also, Dallas is adopting a "duty to intervene" rule that requires officers to stop other cops who are engaging in inappropriate use of force. So, God is not silent. God hears the cries of the abused, oppressed, marginalized, and persecuted. God is still speaking!
Some people's movements and organizations in this country are also making a difference. The Asian American Christian Collaborative has encouraged its communities and other Asians in the U.S. to unite and sign the "Statement on Anti-Asian Racism in the Time of COVID-19." This Statement denounces and calls for the immediate end of xenophobic rhetoric, hate crimes, and violence" against Asians and communities. Also, Across Frontlines (AF), an organization that Fil-Am (Filipino-American) activist Kalaya'an Mendoza founded, works and trains front line communities to protect themselves from state violence. AF cares, loves, and supports the Black community. HRC (Human Rights Campaign) Foundation, which mourns the death of Muhlaysia Booker, released a Research Brief on the Vulnerabilities of the LGBTQ Community During the COVID-19 Crisis. Self.com offers 44 Mental Health Resources for Black People Trying to Survive in this Country. Hundreds of other movements and organizations are working towards dismantling systemic racism and transphobia around this country. But, for those of us who wish to lead in love our colorful siblings, liberate them from these oppressive systems, and help them attain full human development, we can seek God who guides and shepherds us:
Shepherd me, O God
Beyond my wants
Beyond my fears
From death into life
God is my shepherd
So nothing I shall want
I rest in the meadows
Of faithfulness and love
I walk by the quiet waters
Of peace
Shepherd me, O God
Beyond my wants
Beyond my fears
From death into life
Gently You raise me
And heal my weary soul
You lead me by pathways
Of righteousness and truth
My spirit shall sing
The music of Your Name
Shepherd me, O God
Beyond my wants
Beyond my fears
From death into life
Though I should wander
The valley of death
I fear no evil
For You are at my side
– Shepherd Me, O God, by Marty Haugen
Amen and Ashe.
---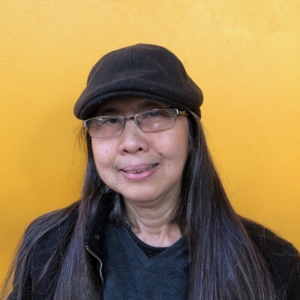 Jojo is soon to receive their M.Div from the Pacific School of Religion in Berkeley, California. Before coming to California in 2016, they worked with the United Nations Development Programmes, as Regional Coordinator for its Bottom-up Budgeting Project in Mindanao, Philippines. Prior to this, they worked as VSO (Voluntary Service Overseas) Volunteer, as Results-based Management Advisor for the Ministry of Gender in Zambia, Southern Africa.
Jojo is also a member of the NEXT Church blogging cohort, and their writing focuses on how Jesus would respond to the racism, xenophobia, microaggressions, and gender. 
https://media.myworshiptimes31.com/wp-content/uploads/sites/55/2020/06/12102503/JojoJuneBlong.jpg
1066
1600
Layton Williams
/wp-content/uploads/sites/55/2016/01/NEXT-Logo-FINAL-Horizontal_lato-1030x229.png
Layton Williams
2020-06-12 10:29:10
2020-06-16 08:27:14
Dismantling Racism and Transphobia: Leading in Love, with God Our Shepherd