by Holly Haile Thompson
In Memoriam – Covid-19 has claimed the life of the Rev. Dr. Cecil Corbett, Nez Perce; father, PCUSA pastor, former President and Chancellor of Cook College and Theological School, AZ.  Visionary, Educator, Inspiration; Tabutne my Elder.  I honor, too, the 959,000+ around the world whose families grieve at the loss of their beloved relatives to the Covid-19 virus.   
---
"Nutah auwepun ut keshke ketahanit nuketoohomun"  (my heart is calm, the ocean sings while I pray my morning song)   – a Shinnecock Prayer
The following is a re-stating of my testimony to the Southampton Town Board, August 22, 2009.  11 years later almost to the day this same political body has finally agreed to observe a 6 month moratorium on construction, and to enact legal protocols when human remains are unearthed; which hardly resembles NYS Penal Law pertaining to cemetery desecration.  Justice by its nature cannot be divine to one group while denied to another. 
"There are many HOLY PLACES in this beautiful world we are blessed to call home.
When one travels to England to visit Holy Island, one finds Lindisfarne, an ancient place of prayer, reflection, contemplation, veneration, a sacred burial

place of saints.

If one journeys to Scotland's tiny Isle of Iona, one finds a very old place of prayer, meditation, rumination, reverence, the sacred burial place of kings.

People from all over the world make pilgrimages to Mount Sinai in order to behold the ancient St. Catherine's Monastery, respected by Muslim, Jew, Christian, and which is to this day protected, because there are people committed to safeguarding that hallowed place, believing it important for as long as possible.
"At St. Catherine's there is a sign posted plainly for all the world to read in Arabic, and in Greek and in English these words:
'DO NOT FORGET THAT YOU ARE IN A HOLY PLACE'
"Many of our non-Shinnecock neighbors have forgotten YOU ARE IN A HOLY PLACE, and that the Shinnecock Hills – all of the Shinnecock Hills, is a HOLY PLACE an ancient burial for our people.
"We have asked you to not desecrate our HOLY PLACES; we have asked repeatedly for our Hills to be preserved, we ask continually for this land and our spiritual beliefs and our sacred connection to this land be respected. Yet time and time again you ignore what we say; over and over you draw lines on your paper, trace boundaries on your maps, sign checks in your checkbooks and record deeds in your deed books.  You think that your inadequate attempts to truly protect and care for this HOLY PLACE worthy of our gratitude.  To allow any further construction on this land is to miss the point.
"But I am not without hope – it is my hope that even now you might begin to think with your heart, and you might think a new thought about respecting your neighbors, and about regarding our HOLY PLACE, what there is left to protect of the Shinnecock Hills…"
"If, however, past behavior is the best indication of future behavior, I ought not place trust in this Board.  If there be found one human or funerary artifact, if there is found as few as one ancient relic or even as many as 10 human bodies – as was recently the case on Shelter Island – I am sadly certain that you would continue with your plans to completely dominate the sacred lands of my people, and to commence with your vision of dangerous overdevelopment, destruction and pollution to our HOLY PLACE.
"There have been human burials found on the Shinnecock Hills Golf Course and, even so, it is not held in reverence by those who now occupy that land or by those whose play and commerce continues on those hills.
"There have been human burials disturbed on the campus of the Southampton College and it is not 'held apart' or 'set aside' in reverence as a HOLY PLACE by those who currently occupy that land, business continues on those hills, too.
"It appears that the human remains unearthed on the Golf Course and on the College Campus and in other places in the Shinnecock Hills are not respected because they are remains of Native People; it seems because they are not the remains of White people whose local graves and holy places are regarded as worthy of respect, construction (as you call it) and destruction (as we call it) in Shinnecock Hills  – a place called even by non-Natives 'archeologically sensitive' – is continued with impunity.
"It is my observation that the concern of this Township and its government is to, along with its current legal action against the Shinnecock Nation claiming that we do not exist, and that we do not have the right to exist, continue to do with our sacred land precisely what you wish, and to do exactly what makes the most money for those who deal in money, and to do whatever translates into the greatest 'political profit' for those who deal in power, votes and public opinion.
"Where are the HOLY PLACES OF THE SHINNECOCK?  The HOLY PLACES OF THE SHINNECOCK lie beneath the grand homes and palaces and golf courses and tennis courts of our neighbors who have yet to understand that this land is more than merely their passing property investment – it is our life – and you care very little for the life of my Shinnecock People as demonstrated daily here in the 'heart of the Hamptons at the height of the season'.  It is my hope that you will show me something new tonight."
---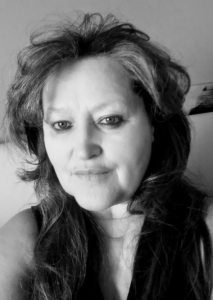 The Rev Holly Haile Thompson, DD is a blood member of the Shinnecock Nation, Long Island, NY, studied at the University of Dubuque Theological Seminary, IA, was graduated in 1985, ordained by the Presbytery of Western Colorado in 1986 becoming the first Native American Woman to become Minister of Word and Sacrament/Teaching Elder in the Presbyterian Church (USA). Holly served congregations in Colorado and in New York state, is a member of several churchwide committees including the Racial Equity Advocacy Committee (REAC), the Native American Consulting Committee (NACC), and serves on the Doctrine of Discovery Speakers Bureau, all of the PCUSA denomination. Currently, Holly volunteers with the United Methodist Church's northeast Native American Ministries Committee – supporting the UMC ongoing 'Act of Repentance'. Holly most recently concluded her service with 1st Presbyterian Church Potsdam, NY as Transitional/Supply Pastor to explore what an "Anti-Racist Church" might look like. She works with the Poor Peoples' Campaigns of Northern New York and of Long Island. Holly is married to Kahetakeron Harry Thompson of Akwesasne, and together they share 7 children, 16 grandchildren and 6 great grandchildren. "May our paths lead us to a time when we shall live together in Peace on Good Mother Earth."
Holly is also a member of the NEXT Church blogging cohort and her writing focuses on indigenous theology and the lectionary.
https://media.mywtenfold1.com/wp-content/uploads/sites/10/2020/09/23094742/caroline-hall-_ex-NtBjajI-unsplash-scaled.jpg
1707
2560
Layton Williams
/wp-content/uploads/sites/10/2016/01/NEXT-Logo-FINAL-Horizontal_lato-1030x229.png
Layton Williams
2020-09-23 09:49:49
2020-09-23 09:55:18
Do Not Forget That You Are In A Holy Place