NEXT Church regularly pulls on wisdom from community organizing as we think about being the church in the 21st century. For our purposes this month, we focus on the way in which congregation-based community organizing places emphasis on developing new leaders. Read Jeff Krehbiel's post for another example.
By Jessica Tate
"If you build it, they will come."
We held that maxim for several years in children's ministry at the congregation I first served.
It is not true.
"We need better curriculum," I thought. One that more fully embraces the Presbyterian theology we preach, is attentive to multiple intelligences, one that takes children and their spiritual questions seriously, and is easy for our teachers to use. That is what good curriculum should do, according to my Masters' degree in Christian Education. So we researched and acquired a new curriculum.
The children did not come.
"Our teachers need better training so they will be more invested, more prepared, and developing spiritually themselves." We did more training. Our teachers were ready!
The children did not come.
We need better snacks, more play time, less choir, more choir, more bible drills, parent education, family events… the list went on and on and we tried it all.
They did not come.
The children's ministry team had been eager for their shiny new pastor to arrive with a pristine education degree and solutions. Starting this new call, I thought the stagnation of the children's ministry was simply a matter of technical fixes and re-energizing volunteers. Two years in we realized we were wrong and we were frustrated. All of us believed in the value of forming our children in faith, but we couldn't get more than a dozen families engaged. We didn't know what else to try.
During those same years we were trouble-shooting the children's ministry problem, the mission portion of my job had me deeply engaged in community organizing through VOICE (Virginians Organized for Interfaith Community Engagement), where I was learning about the power of relationships to make change in our community around issues we cared about. In Northern Virginia, these were issues of:
affordable housing (as we watched developers tear down apartment complexes to build luxury condominiums – "staring in the $700s!" – and knew firefighters and nurses who commuted an hour or more to work.)
the foreclosure crisis (that blighted neighborhoods in Prince William county and trapped homeowners in endless bureaucratic cycles of refinancing and foreclosure because banks weren't devoting enough human resources to deal with the huge increase in the number of families needing these services in the burst of the housing bubble.)
affordable dental care for the uninsured (I had never before thought about the social and financial impact of dental care until I talked to some of my neighbors and realized the poor condition of your teeth makes you wary of opening your mouth to speak.)
increased identification requirements for drivers' licenses that unfairly targeted immigrants and prevented them from getting legal identification.
Through these organizing efforts I was learning the marks of relational (v. bureaucratic) culture, how power works in a community to get things done (or prevent things from happening), the ways in which people's own interests and passions get acted on (or not), and that all organizing is dis-organizing and re-organizing.
I was learning skills like relational meetings, power analysis, listening campaigns, and evaluation. I was participating in local trainings and actions in our area and being constantly support and challenged to grow by the organizers and other leaders with whom I was working. Three years into my first call I went to the Industrial Areas Foundation national training, which completely reframed the ways in which I understood how to do my job as a pastor, namely, by working primarily relationally within and outside of my congregation (as opposed to programmatically) and to strategically align my energy and time with the passions and interests of others with whom I was in relationship to develop ourselves into disciples and be the church for the world.
I was participating in a Community Organizing Cluster in my presbytery that encouraged pastors to use the principles of organizing inside their congregations when it became clear that the wisdom and skills I was learning in organizing to make change in our community might be relevant to the stagnation we were experiencing in children's ministry.
What if the children's ministry committee gave up our frantic "build it and they will come" mentality and returned to our values as a relational culture?
One of the organizers for VOICE helped me design a listening campaign for the summer. A team of five leaders who were invested in children's ministry came together to get trained in relational meetings. We let all the families in the church know that we were embarking on a children's ministry listening campaign and encouraged them to respond if called upon by one of these leaders. The leaders met individually with twenty families in the congregation and then came back together to share what they heard and notice themes. We held "listening sessions" with members of the congregation who have a stake in children's ministry to talk what matters to them about the faith formation of our children. For what do they most hope? What obstacles prevent their participation? To what are they willing to commit?
We discovered the most valued component of children's ministry was caring adults who know the children and act as guides in Christian life. (Not biblical knowledge, entertainment value, or snack, despite that these are the areas I heard most about in the usual grumblings.) Meaningful relationships.
We learned the schedule everyone took for granted was a hindrance to participation and we worked together to find a schedule that suited most.
We also watched as those present at the listening sessions took responsibility for their own opinions and took power back from the squeakiest wheels. When one person said, "A lot of people think X…" the others present respectfully disagreed and shared what they did think, which prevented us from following a programmatic rabbit trail based on one person's experience.
After listening well to each other and responding as a community (not just a committee), we made significant changes to the emphases in children's ministry and the schedule of Sunday activities. Children's ministry doubled the next year. And increased again the next.
Then it was time to listen again because, as we learned,
relationships are essential to the community's life together,
people will act on their interest when they are able to name what that interest is, and,
because our lives are constantly changing, our programs needed to be continually dis-organized and re-organized.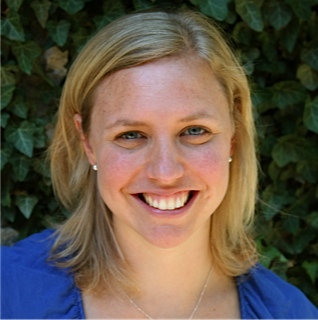 Jessica Tate is the Director of NEXT Church. She previously served as Associate Pastor of Fairfax Presbyterian Church.
https://media.myworshiptimes31.com/wp-content/uploads/sites/55/2013/10/29180550/steeple-small.jpg
900
1200
Jessica Tate
/wp-content/uploads/sites/55/2016/01/NEXT-Logo-FINAL-Horizontal_lato-1030x229.png
Jessica Tate
2014-10-23 09:09:36
2016-02-18 13:01:25
If You Build It They Will (Not) Come