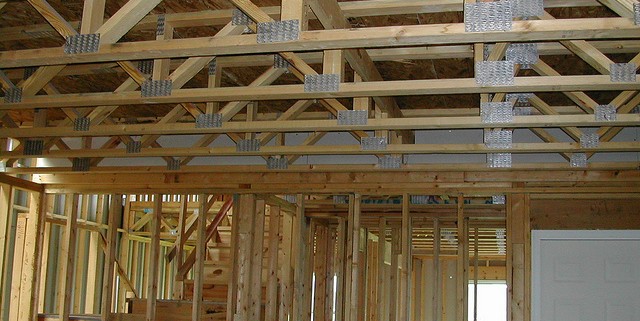 This month, we're curating a conversation around congregationally based community organizing. Many of us in NEXT Church leadership have found the disciplines of community organizing to be helpful as we engage in ministry, work toward glimpses of God's kingdom in our communities, and shape our congregations. Have ideas or reflections to share? Offer your thoughts in comments, on our Facebook page, or contact us here. If you like what you read, subscribe to our blog (enter your email on the right sidebar) and receive an email when there is a new blog article. To see all that has been written on this topic, go to the blog main page.
[This article appeared first in USA TODAY on August 27, 2013 with the headline "Churches forgo the hammer on housing."]
By Henry Brinton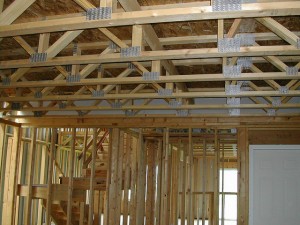 The Christian housing ministry, Habitat for Humanity, builds houses using volunteer labor and has helped many low-income families to become homeowners. But the recent foreclosure crisis and shortage of rental units has opened my eyes to an even bigger need — helping families to stay in their homes.
So instead of swinging a hammer, I'm meeting with developers, bankers and politicians in an effort to preserve affordable housing for my needy church members and neighbors. And I'm not alone. Across the country, interfaith groups are putting pressure on the political and financial communities to invest in housing for poor and working-class people.
This work is critically important, given the failure of big banks to help people who are struggling to retain their housing. A June 19 report by a court-appointed monitor revealed that Bank of America, Citigroup, JPMorgan Chase and Wells Fargo have done a poor job handling homeowner requests for lower monthly payments — a violation of the $25 billion national mortgage settlement.
In addition, rising mortgage interest rates and escalating housing prices are making it impossible for many people to buy a home. Only 36 percent of Californians can now afford to buy a single-family home at the median price, according to an August 12 report from the California Association of Realtors. In my experience, only interfaith groups have the organizing power and the moral authority to deliver real results at the local level.
This spring, I worked alongside clergy and church members from a variety of denominations to assist the residents of a moderately priced apartment complex in Fairfax, Va. The owner planned to tear down the complex and replace it with luxury apartments, which threatened to displace the current residents. Nothing in divinity school prepared me for this work, but my religious commitment to fairness compels me to be part of the fight.
I met with the developer, the mayor and members of the city council, and then testified before the council about the need to be fair to working-class residents. Our group was successful. The city council demanded that the developer set aside 5% of the new units as affordable housing, and that he provide a decent relocation package for the current residents. In the city of Fairfax, which is only now beginning to work on an affordable housing policy, such an action felt like a victory for justice.
A few days after my testimony, I was working on housing again. In this case, I was one of 500 Christian, Jewish, and Muslim faith leaders who are part of VOICE (Virginians Organized for Interfaith Community Engagement). We gathered in a middle school auditorium in Woodbridge, Va., and met with representatives of Bank of America, GE, and JPMorgan Chase, demanding that they invest in communities blighted by foreclosure.
Bank of America agreed to commit $10 million and GE offered $5 million to a pilot program that will rehabilitate vacant townhouses as well as provide 1,500 affordable rentals. VOICE is continuing to put pressure on JPMorgan Chase to reinvest in Prince William County, Va., which suffered more than 20,000 foreclosures during the recession.
Such reinvestment is the right thing to do. Not only because these banks profited during the housing bubble and foreclosure crisis, but because blighted neighborhoods are bad investments for homeowners and banks alike.
Elsewhere, a group of more than 30 congregations called Austin Interfaith is defending affordable housing construction in Texas. In Milwaukee, the interfaith organization Common Ground targeted five major banks, received commitments of $33.8 million, and is now working on rehabilitating 100 foreclosed properties. And through a movement that began in California, faith communities are withdrawing church money from banks implicated the foreclosure crisis — 25 congregations have withdrawn $16 million from large institutions such as Bank of America, Wells Fargo, and JPMorgan Chase. These faith leaders do not want to invest in banks that have threatened their church members with foreclosure.
Just as Jesus overturned the tables of the money-changers in the temple, interfaith organizations are agitating banks and politicians about affordable housing. This may seem radical, but I'm happy to say that they do their work carefully, in a broad-based and non-partisan way — and are remarkably successful. In East New York, an interfaith organization called East Brooklyn Congregations has partnered with the city's Department of Housing Preservation and Development to build townhouses that are now occupied by 233 first-time homeowners. A section of Brooklyn that was once completely run-down is now filled with well-designed and colorful new homes.
Swinging a carpenter's hammer is not the only way for houses of worship to help people with housing. An even more powerful hammer is the strong interfaith political action that can preserve, restore, and expand affordable housing across our country. I've used that tool in Virginia, and am amazed by what it can accomplish.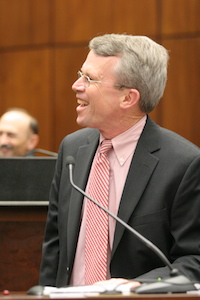 Henry G. Brinton is pastor of Fairfax Presbyterian Church in northern Virginia and is the author of The Welcoming Congregation: Roots and Fruits of Christian Hospitality.
photo credit: ArmchairBuilder.com via photopin cc

https://media.myworshiptimes31.com/wp-content/uploads/sites/55/2014/05/29180401/house-construction.jpg
480
640
Jessica Tate
/wp-content/uploads/sites/55/2016/01/NEXT-Logo-FINAL-Horizontal_lato-1030x229.png
Jessica Tate
2014-05-14 11:29:17
2016-02-18 12:32:39
Many Ways to Build Houses