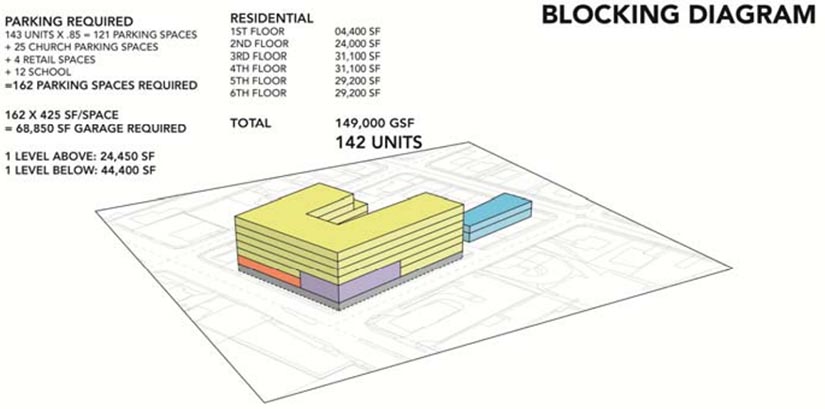 Congregations all over our denomination are facing challenges concerning church property—buildings that are too big for the congregations inhabiting them; deferred maintenance on aging structures; outmoded architecture that does not reflect the way the congregation wishes to worship. The way forward through these challenges will be as varied as the congregations themselves. Today we're happy to share a story of transformation and faithfulness that we hope will inspire others. At its January meeting, National Capital Presbytery made the unanimous decision to sell the property of Arlington Presbyterian Church in support of a new vision for that congregation and community. (Read more about the decision on pages 10-11 of the meeting packet.)
 Here are the remarks that were offered to presbytery by Susan Etherton, ruling elder and member of Arlington Presbyterian Church and chair of its Affordable Housing Team: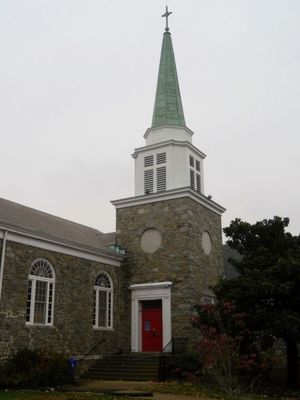 Last January, almost exactly one year ago, Sharon Core (Arlington's pastor) and I, along with our affordable housing team, offered a presentation during Open Space entitled Why we believe God is calling us to tear down our building and start over – Be careful when you invite God into a season of discernment! Maybe some of you were there?
We had, after prayer, discernment and study, embarked on a process framed around the question: "For whom are our hearts breaking in our community?" We discovered our hearts were breaking for people working in Arlington County who couldn't afford to live there. Teachers, medical personnel, police officers, firefigthers, wait staff—those who contributed to the life of our community could not find housing in our community.
How would we respond to that heartbreak? We would offer one of our most valuable and under-utilized assets, our real estate, to provide affordable housing for our neighbors. We conducted a feasibility study that showed it was possible. We engaged a development partner, secured a pro bono attorney, hired a project manager with affordable housing experience. After over a year of preparation, study, and due diligence, we came here to share our story, bring you along and to answer your questions because we were ready and hoping for a vote – last year!
We were all so very sure of what we were called to do, and then God stopped us in our tracks. Our plan was turned down by our presbytery's Administrative Commission on Congregational Property. There were questions that needed to be answered, risks that needed to be addressed. In humility, we realized that we didn't have all the answers. In faith, we regrouped, determined to persevere. Was our vision still valid? – Yes. Was there another way to live into it? – We would press on and see. If this is of God, it will be. If this plan is God's plan, it will happen. Part of our story now is the story of perseverance, of moving forward and trusting God.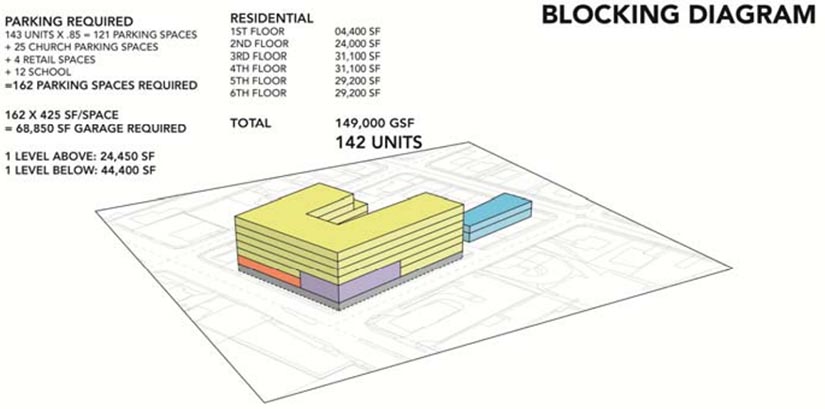 And here we are back again. We are more confident of the plan and we are asking you to support this Presbyterian witness to which God has called us–to provide our community with much needed affordable housing on Columbia Pike. We are excited to sell our property to Arlington Partnership for Affordable Housing (APAH) which plans to develop 140 units of committed, long-term affordable housing, along with street-front retail space. We are excited to bring new life to the land that has nurtured our congregation for over 100 years. We are excited to be able to continue to discern the future of our faith community and the possibility of the emergence of a new worshiping community, taking on a new form, responding to the needs of the community around us. With help from the Church Development Committee and working with our new Mission Developer, we will decide whether we are called to return to 3507 Columbia Pike in a new way once the property is redeveloped. The agreement with APAH allows us to have the right of first refusal to lease back the street-front space where our building now stands. Our mission will now be to decide in what new way might we be called to be church there. We are excited as we embark on this next leg of our journey; to pray to listen, and to discern God's future plan for Arlington Presbyterian Church.
And so here we are, full of gratitude and of hope. And this is our time to say thanks. Many, many people have worked very hard to bring us to this place this evening.
We are grateful to many faithful Presbyterians who worked so diligently on this project. Especially the many members of the APC Congregation, faithfully led by our Pastor, Sharon Core. To the Presbyterian Foundation, the ACCP, Church Development Committee, New Worshiping Communities, Leadership Council, NCP's development consultant, and a very special thanks to Dick Lowery. Without his steadfast support and wise counsel, we would not be here today. We give thanks for Jill Norcross, our project manager and Mark Viani, our attorney.
We are grateful to our partner, the Arlington Partnership for Affordable Housing. Nina Janopaul, APAH's CEO, is here tonight and stood with us at every important Presbytery, congregational and Arlington County meeting since April 2012. APAH is an extremely well-respected and experienced nonprofit affordable housing developer working exclusively in Arlington. They have shown incredible commitment to APC and the Presbytery by honoring both APC's vision and – NCP's need to mitigate risk and receive a fair price for the property. We are receiving a very generous $8.48M for our land, which is a full 80% of the $10.6M appraised value.
Through our partnership with APAH, we are grateful to Arlington County elected officials and Arlington County staff who remain fully committed to seeing affordable housing developed on this site and are prepared to help APAH secure all the financing and land use approvals necessary to make this happen.
We are grateful for the gift of time and discernment. What we had planned for last year is not where we've ended up, but we are confident this is a better option – both for our congregation and for the Presbytery.
Finally, we are most grateful that our journey has been led by the Holy Spirit from the outset transforming each us along the way. Our prayers, bible study and faith-filled conversations, were the grounding for our business decisions and framed the financial analysis, negotiations, and strategic planning. In the midst of the many challenges, we have kept our eyes and hearts fixed on God. And for God's amazing faithfulness, we are most grateful.
---
Sharon Core, pastor of Arlington Presbyterian Church
https://media.mywtenfold1.com/wp-content/uploads/sites/10/2015/02/29180117/pike-church.jpg
409
825
marrandamajor
/wp-content/uploads/sites/10/2016/01/NEXT-Logo-FINAL-Horizontal_lato-1030x229.png
marrandamajor
2015-02-02 11:37:31
2016-02-16 17:38:19
From Broken Hearts to a Torn-Down Building and a New Ministry