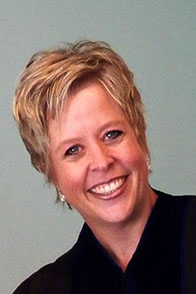 By Leslie King
It was an amazing 2015 conference at NEXT Church. As always, front line ministries were "the experts" kindling our imaginations and hope for the church. All gathered were honoring the past while answering God's persuasive call into the future with curiosity and discovery. What other conference allows you to come home and "brain dump" seven pages of pragmatic notes for your own ministry? It was wonderful.
On Tuesday evening of the conference, we panned up from all the particular ministries we had been considering to sit at the feet of Diana Butler Bass. Her current work is around the awakening that she believes is happening in the church. In order to explore the process of awakening, in her work, she appropriates Otto Scharmer's Theory U project for the church. So Theory U has a wonderful simplicity. The shape of the letter U allows one to understand the personal or corporate shift from a crisis in understanding (an experience at the top left of the U shape) as a movement through the lower and deeper places of personal or corporate awareness (cradle of the U shape) toward a new understanding and transformation (upward toward top right of the U shape). In her presentation, Bass described the bottom of the U as the "thinnest" place where access to a new vision is most available to us. However, this promising thin place is also the most fragile place. Diana Butler Bass encouraged participants in NEXT to understand themselves as a bridge for the Body of Christ, crossing over the thin places toward new visions that were not just personal but corporate.
At some point in her speech, perhaps before she described her appropriation, there was from the balcony a voice that called out and interrupted Diana. With apology but abundant joy, a young woman announced to the room that Amendment 14-F had received enough Presbytery votes to officially pass. The amendment, proposing a redefinition of marriage, would become part of our Book of Order. Her call from on high pulled an unstoppable groundswell from below. Cheering people were on their feet with a spontaneous joy. I was not surprised by the passing of the amendment, but I was surprised by the reaction in the room.
NEXT Church has, over its five year existence, carefully attended to its identity. Its self-description is careful and complex. While so many other groups were organizing around issues, NEXT church organized around relationship and ministry. In its own words, NEXT is "…a movement seeking to change the culture of connection in the PCUSA." And yet, it was clear on Tuesday evening that we had a shared and strong majority opinion on amendment 14-F. We had a joy and a response that, even in its sacredness to us, might strain the relational, diverse, collaborative, and agile future for which we are striving. We know that in a room of 600 people, some were on their feet but not buoyed in spirit.
It was a serendipitous example of a thin place. It was not controllable. I would not have wanted to stifle it. Yet, as I was standing, I was thinking of the all the Presbyteries who were still going to sit down and engage the privilege of considering, debating and voting on the amendment. Would they be compelled in their work to determine what was NEXT for our church? Or had the arrival of the simple majority suggested that their privilege had come too late and that the work was complete? Rev. Brian Ellison had just reminded us in his sermon that morning, even after the passing of an amendment, the work of the church was far from complete.
The moment, as I look back on it, is ripe for NEXT church and its consideration of culture, theology and practice of ministry. I have imagined how I might have liked the moment to happen. No matter the scenario I construct, I am convinced that none of them would have honored the transparency and authenticity of NEXT Church. I have decided the moment was a gift, a challenging and ripe gift, ready to inform and nourish the work of NEXT church on the other side of 14-F. With God's help may we bridge the thin places, and cross over into the ascension of all that is NEXT for Christ's church and all the people—in all our diversities—that will comprise it.
---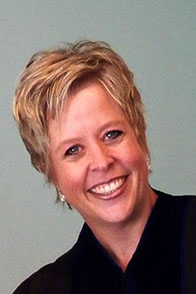 Leslie King is a Teaching Elder at First Presbyterian Church of Waco, TX and is a member of the NEXT Church Advisory Team. 
https://media.myworshiptimes31.com/wp-content/uploads/sites/55/2015/04/29180040/leslie-head.jpg
294
196
marrandamajor
/wp-content/uploads/sites/55/2016/01/NEXT-Logo-FINAL-Horizontal_lato-1030x229.png
marrandamajor
2015-04-07 09:00:29
2016-02-18 12:56:08
Bridging the Thin Places