Each month, we post a series of blogs around a common topic. This month, we are curating a series that showcases the brilliant leaders speaking and preaching at our 2020 National Gathering in March. Each of these people have been carefully chosen by a dedicated team of people who have championed these leaders and the gifts they bring to NEXT Church. So learn why we're so excited, and then let your own excitement compel you to register and join us! If you're already planning to go, we invite you to join the conversation on Facebook and Twitter, and tell us what you're most excited about for this year's gathering.
by Amy Starr-Rewine
I first met Brian Blount more than twenty years ago. I was twenty-two years old and a senior in college, visiting seminaries to decide where to enroll. Because I was a religion major and had just finished my senior thesis on the gospel of Mark, some wise person in the Princeton Seminary admissions office arranged for me to meet with Dr. Blount as part of my campus tour. 
I was immediately in awe of his quiet presence, his thoughtfulness, his willingness to engage with me even though it quickly became obvious to me (and surely to us both) that my scholarship paled to near transparency when compared with his. I left his office that day knowing this was someone from whom I had a lot to learn, and that meeting was no small part of my decision to attend Princeton Seminary.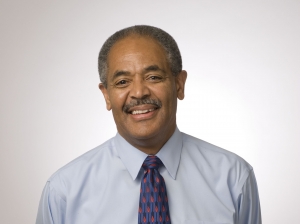 What I could not have known that day was that, as personable and brilliant as Dr. Blount was one on one, something transformative happened when he stepped up to the lecture podium of a classroom. I heard him preach many times in seminary, but only once or twice from an actual pulpit in a worship service.  I count every lecture of his that I attended as a sermon, because, truly, in his teaching, he was proclaiming the Word. I was a prolific note-taker, but I quickly learned that, in one of Dr. Blount's lectures, there was really no point in trying to take notes – better to let it wash over you and hope that what he said, taught, proclaimed would indeed take root, not just in your mind, but somewhere deeper and more profound, in your heart and in your soul. 
I learned a lot from Dr. Blount about the gospel of Mark and how Jesus ushered in the kingdom of God, sometimes even tearing the very fabric of the universe so that God's kingdom could break into our world. But Dr. Blount also taught me about the power of proclamation (even though I never took a preaching class from him) – how to make the gospel relevant, how to use stories and metaphors to illustrate a difficult-to-articulate biblical concept, how to awaken your listeners to the awareness that even we, broken as we may be, have within us the capacity to make God's kingdom a reality, here and now. 
I have not come close to mastering the skills Dr. Blount taught or demonstrated, but I am a better preacher and a more thoughtful student of scripture because of him – and anytime there is an opportunity hear him preach, I'll be there. 
---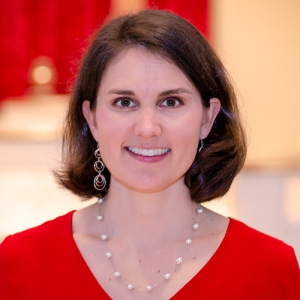 Amy Starr-Rewine is pastor and head of staff at First Presbyterian Church in Richmond, Virginia.
https://media.mywtenfold1.com/wp-content/uploads/sites/10/2020/02/29172251/brianblount2-scaled-e1613249788880.jpg
523
700
Layton Williams
/wp-content/uploads/sites/10/2016/01/NEXT-Logo-FINAL-Horizontal_lato-1030x229.png
Layton Williams
2020-02-12 18:24:45
2020-02-12 18:29:08
Brian Blount And The Power of Proclamation