by Kate Morrison
Well folks, I can hardly believe it, but December is here and that means the Advent season is here as well, with Christmas just around the corner. To me, it's amazing how quickly the last few months of the year generally pass. In years past, this has been because I've been in the midst of taking final exams, writing term papers, and simultaneously packing up to spend a few weeks at home with my family. However, having embarked on the journey that is full-time ministry about a year and a half ago, the craziness scale has just been amplified. Attending town parades, community concerts, and the community cantata amongst varying other events; trying to help my college students finish their semester strong; and holding everything down on the church/worship front; it can be truly exhausting.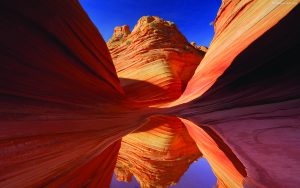 In preparation for the upcoming NEXT Church National Gathering in Baltimore, I've been thinking a lot about the theme, "The Desert in Bloom." I know for myself that far too often during this Advent and Christmas season, I can and do feel like a desert. I get tired, depleted, and worn down from all of the things that have to get done. But the season itself is a season full of hope and expectancy. A season filled with love, joy, and a peace that passes all understanding. In the midst of the drought-causing absurdity, a blossom of hope. A child born, Jesus, our Savior and Messiah.
For the blog series this month, we've invited a number of workshop and post-Gathering seminar leaders from the National Gathering to write about the Advent and Christmas season. Some will share stories of the holiday traditions and memories that have had a profound impact on their lives. Others will open up about the things they are anticipating for themselves and the church in this season of expectancy, or expound upon their favorite Advent theme and how they see it at work in the church today. All will give us a glimpse into just what the holiday season is to and means for them.
So, as we prepare for the journey to the manger and the coming of our Savior, let us take some time from the absurdity of it all to prepare ourselves for the hope, love, joy, and peace that is to come. Come, quickly Lord Jesus. Come.
---

Hailing from North Carolina, but currently braving the wilds of Southeastern Wyoming where she serves as a youth and young adult pastor, Kate Morrison enjoys the simple things in life, like a good cup of sweet tea, a strong female protagonist, and an afternoon at home with her kittens. However, Kate also finds deep meaning in her friendships and in her work, which has led her to a life of commitment to the church. In a few words, Kate is contagiously joyful, fiercely loyal, a dreamer and an activist, and a grateful Presbyterian.
https://media.myworshiptimes31.com/wp-content/uploads/sites/55/2017/12/29174039/featured-antelope-canyon.jpg
200
398
Linda Kurtz
/wp-content/uploads/sites/55/2016/01/NEXT-Logo-FINAL-Horizontal_lato-1030x229.png
Linda Kurtz
2017-12-04 09:45:43
2017-12-04 09:50:10
A Blossom of Hope in the Midst of the Desert