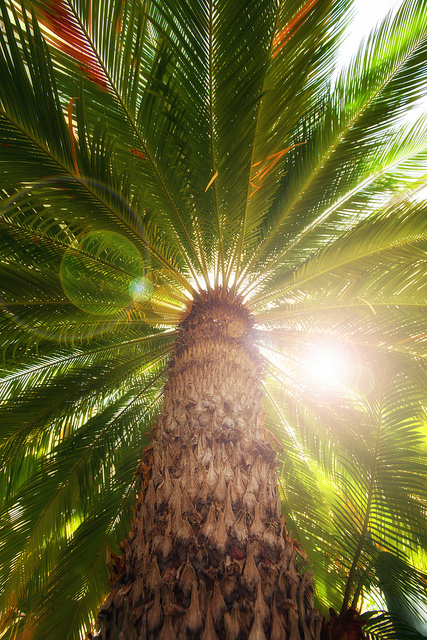 Each month we assemble a series of posts around a particular theme. This month, we're curating a conversation around leadership cohort groups that sustain people in ministry. Have ideas or reflections to share? Offer your thoughts in comments, on our Facebook page, or contact us here. If you like what you read, subscribe to our blog (enter your email on the right sidebar) and receive an email when there is a new blog article. To see all that has been written on this topic, go to the blog main page.
By Glen Bell
Almost two years ago this summer, I was called to become pastor of First Presbyterian Church, Sarasota, Florida.
Among my friends, the jokes started almost immediately.
Friends described Sarasota as "God's waiting room." Those who had previously lived here warned me about the octogenarians on the highways and the long lines in area restaurants for dinner at 4:30 pm.
They were right. No less than one third of my friends and neighbors in Sarasota are 65 years old or over. That compares nationally, according to the US Census, with only 13% of the American population who are retirement age or above.
"Land Ho!" is a recently released film, written and directed by Aaron Katz and Martha Stephens, chronicling an adventuresome trip by two older adults. The two protagonists are Colin and Mitch, longtime friends. Manohla Dargis, in a review in the New York Times, writes this: "In too many movies, older characters are repellently cute and kooky. Colin and Mitch are far more robust. They are healthy and solidly, lustily present, despite the occasional hitch in their step." Those are the friends and neighbors I am encountering in Sarasota – full of life, healthy, solid, recognizing their limitations, but undaunted and determined.
These are important experiences for us all, for Sarasota reflects our Presbyterian Church (USA). Nationally, the Presbyterian tradition we love and serve is composed of weekly worshipers of whom 42-43% are 65 or over.
What can we learn in Sarasota? What might this congregation teach us?
From the moment I encountered First PC, Sarasota, I discovered a rich welcome. The church focuses on biblical hospitality and excels at embracing newcomers. A variety of participants, including elders, deacons, and retired pastors, are deeply rooted in the ethos of Presbyterian life. They have reached the "integrity" stage that Erik Erikson posits as the capstone of human life, and in their maturity, they prioritize the nurture of others and the growth of those who follow them. These values are reflected in the rich programming for youth and children, as well as a highly-regarded preschool.
In addition to these strengths, walking along the beach at sunset my wife and I personally confirmed that Sarasota is breathtakingly beautiful.
We put all that together in our new Pastoral Development Seminars. Each year, we now invite a group of new pastors, in their first several years of ministry, to come to Sarasota for five days in the fall and five days in winter. Here they reflect on their ministry setting and preaching, with the insights of a seminar leader (Tim Halverson last year and Tom Walker this year). They rub elbows with a scholar, preacher or leader from the Presbyterian tradition (Gradye Parsons and Brian Blount last year; Dean Thompson and Cynthia Rigby this year). They relax and discover friends in this beautiful place.
Through the rich hospitality of this congregation, these young pastors grow and develop and enjoy one another.
Following our first year, one participant wrote,
"I left Sarasota feeling energized and excited. I could not be more grateful."
Another commented,
"This is the best continuing education experience I have had in ministry."
There is nothing very unique about this program. Across the United States, Presbyterian congregations and organizations host a variety of opportunities to nurture new ministers. A number, like Second Presbyterian Church, Indianapolis, offer a two-year residency for seminary graduates. Others, like First Presbyterian Church, Ann Arbor, have recently embarked on financial campaigns to fund and sustain such efforts. Still others, like Second Presbyterian Church, Roanoke, provide guided experiences for a group of young pastors for one or two weeks each year. The Synod of Lincoln Trails and a number of PC(USA) seminaries have years of productive tradition in forming recent seminary grads. NEXT sponsors lively and life-giving national gatherings and other opportunities that are especially attractive to young pastors and elders.
The common dynamic is this: We Presbyterians are people of energy and imagination. Many of us have a rich background over many decades, and are eager to bless those who come after us. We are healthy and solidly present. Some of us are a bit older than our neighbors. In light of all that, what can each of us do to serve and nurture new pastors?
This opportunity demands our creativity. We need not be constrained by the size or circumstance of our congregation; what matters is not the size or funding level of the programs we may imagine and fashion, but rather the depth of our intention and commitment.
Sustaining new pastors is worth our very best.
I was delighted to welcome the first group to Sarasota, seeing the ways our congregation was blessed by hosting them, witnessing the opportunity for the participants both to grow and to relax.
But the greatest gift came several weeks later, when I saw a social media post in which all the new pastors were Skypeing together, continuing to encourage and pray with each other.
Can you and I create lively new opportunities to bless new pastors?
Can we offer vital gifts, with deep dedication, to those who come after us?
Can we plug into and support programs that nurture young ministers?
For each and all of us, so be it.
Glen Bell is the pastor of First Presbyterian Church of Sarasota, FL and a member of the NEXT Church Strategy Team. 
photo credit: Douglas Brown via photopin cc
https://media.mywtenfold1.com/wp-content/uploads/sites/10/2014/07/29180325/palm-tree.jpg
640
427
Jessica Tate
/wp-content/uploads/sites/10/2016/01/NEXT-Logo-FINAL-Horizontal_lato-1030x229.png
Jessica Tate
2014-07-16 09:46:29
2016-02-18 13:04:50
Blessing Those Who Come after Us