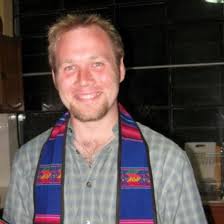 Each month, we post a series of blogs around a common topic. During April, as we continue to process the 2015 National Gathering, Joe Clifford is curating a month of blog posts exploring multiculturalism in the NEXT Church. Join the conversation here, on Facebook, orTwitter!
By Shane Webb
Ministerio Agape came onto the scene when a curious Latino leader knocked on the door of the First Presbyterian Church of Mount Pleasant, Texas. Antonio Pichardo is a man full of energy and a contagious laugh, who also happens to have a strong passion for Reformed Theology. As a bilingual pastor who gets excited about cross cultural ministry, I invited Antonio to explore with FPC the possibilities of joint ministry. I had wanted to get a Spanish-speaking service started for our congregation on my own, but had no luck finding interest in the community, though I met a bunch of fun Spanish-speakers playing soccer. By the time I providentially met Antonio, all my contacts and leads had dried up and I had all but given up on the project. When he came to meet with me, I immediately thought that 1001 New Worshiping Communities (NWC) would be the best way to get this ministry started. Once the idea was pitched to the session of FPC they quickly gave support, though they stipulated a one year agreement that would need to be renewed to make sure that the ministry would be respectful of our facilities (they had a problem with another housed congregation in the past). A small group of about 15 native Spanish-speakers met to discuss what the ministry might look like and vote on both the name and service times. After getting started, a group in neighboring Pittsburg, TX wanted to get a Spanish-speaking congregation going. It has been a little over a year, and they have doubled their regular attendance. Bible study and worship are their main focus but they also have prayer groups and outreach.
As the pastor of FPC and the point person for the NWC, Ministerio Agape, I have various roles. First and foremost, I am a cheerleader. I pray for them and support them as best as I can, encouraging them in their ministry. This includes communicating with the presbytery to keep them aware of what is happening and bugging them for resources and help. I also act as an assisting pastor, trying to maintain that Antonio is the leader and I am just a support. At first, I was extremely involved administering sacraments for their worship and occasionally preaching. Now they have elders and permission for Antonio to administer the sacraments as a ruling elder with seminary training and previous experience as a commissioned pastor in the Reformed Church of America. Another role I have taken on is grant writing. There are many applications and essays to be written in order to participate in the 1001 NWC. I did not learn that in seminary, but I had a little bit of practice while I was at Austin College. Finally, one of my most important roles is as bridge-builder. Antonio has a support committee, which he can call on at any time from the FPC. In the FPC-Ministerio Agape mission partnership, we covenant with each other to have worship together at least biannually and share events with one another. Part of this role is also connecting Antonio and other Ministerio Agape leaders with people throughout Grace Presbytery. Functionally at this time, the people of Ministerio Agape become members of FPC so they can have full rights and privileges until they decide to become their own church. For me, it has been a fun, exciting and Spirit-filled adventure. I am proud of their involvement in the community and their vigor for making disciples of Christ. Not to mention I enjoy crashing their fellowship events for their great Salvadoran, Dominican and Mexican cuisine. To God be the Glory!
Yours in Christ,
Shane
---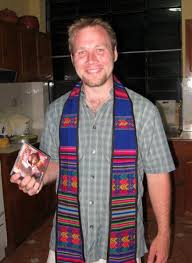 Shane started his ordained ministry in Lima, Peru where he and his wife, Sarah, served as Young Adult Volunteers (YAVs). He moved to Mount Pleasant in 2012 to serve as pastor of First Presbyterian Church. Shane is a graduate of Austin College and Austin Presbyterian Theological Seminary.  He serves as pastor at First Presbyterian Church of Mount Pleasant, TX where he hopes to help the members of FPC reach out to their community and share their faith in Jesus Christ.
https://media.myworshiptimes31.com/wp-content/uploads/sites/55/2015/04/29180037/Shane-webb2.jpg
224
224
marrandamajor
/wp-content/uploads/sites/55/2016/01/NEXT-Logo-FINAL-Horizontal_lato-1030x229.png
marrandamajor
2015-04-20 09:00:59
2016-02-18 12:55:30
Wayward White Boy and his Latino/a Friends: A Pastor Blessed by a Blossoming Spanish-speaking Ministry