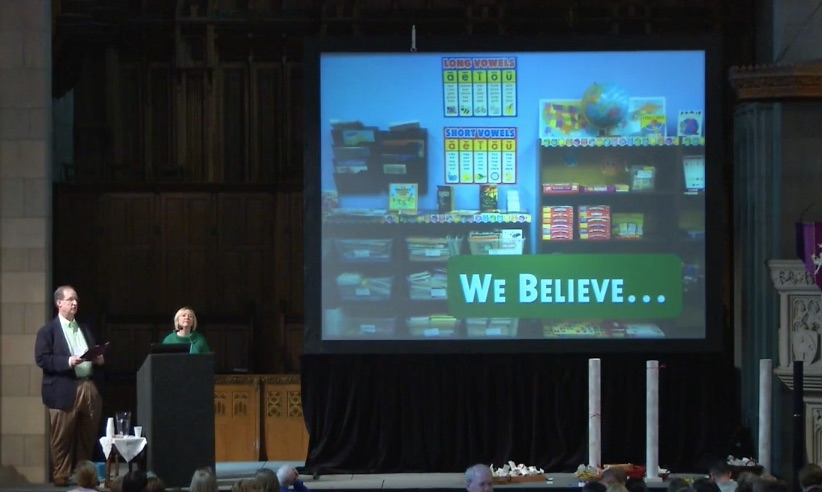 Each month, we post a series of blogs around a common topic. During August, John Wilkinson is curating a month of blog posts exploring where we are as a church through the lens of the new Presbyterian hymnal, Glory to God — what are we thinking about? how are we worshiping? what matters to us? where are we headed? Join the conversation here, on Facebook, or Twitter!
By Lynette Sparks
There are certain magazines that I always read from back to front. I don't know why; I just do. And when I picked up the Glory to God hymnal to peruse its contents, without thinking I began to flip through the pages from back to front. I hadn't gotten very far when the title of hymn #773 – one that's new to me – jumped off the page: Heaven Shall Not Wait. Among the hymn's lines:
"Heaven shall not wait for the poor to lose their patience…heaven shall not wait for the rich to share their fortunes…heaven shall not wait for the dawn of great ideas…heaven shall not wait for triumphant hallelujahs: Jesus is Lord…"
Not "heaven should not wait," but "heaven shall not wait: Jesus is Lord."
You might recall the distinction between should and shall from the Book of Order: should signifies a practice that is strongly recommended; shall signifies a practice that is mandated. The distinction is significant for the Church – both theologically and practically. A Church that's desperate about its present condition may sing that God's realm should not wait – our recommendation to the divine, if you will. Yet recognizing the mandate that God has placed on the in-breaking of God's kingdom through Christ frees the next church to live boldly into God's shall. Should sits in the back; shall moves to the front.
My own ministry context in Rochester, NY is one of catastrophic socio-economic and racial and educational inequities. Framed in the words of the hymn, many of our poor are losing patience, many who are rich have not shared their fortunes, we need great ideas, and those triumphant Hallelujahs are very faint. And even so, Jesus is Lord; he has championed the unwanted; in him injustice confronts its timely end.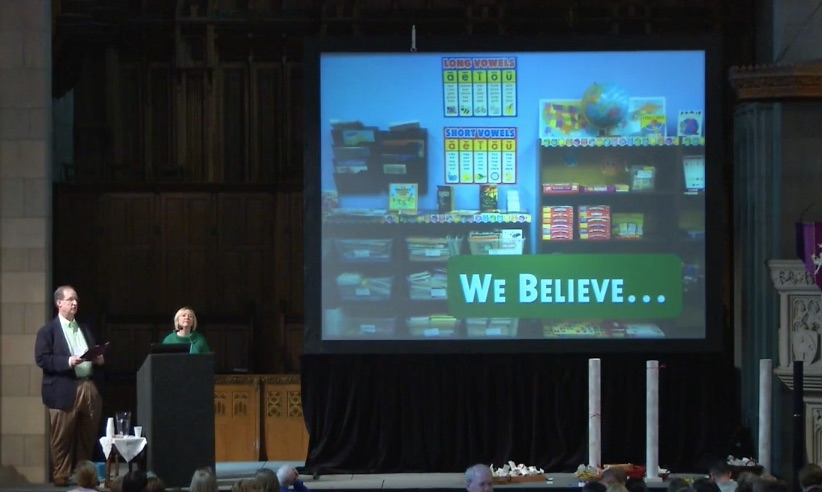 As in many other ministry contexts, the community in which I serve is desperate for leadership to address these inequities. One of the gifts God has given to Presbyterians, I believe, is the capability to lead and connect others of diverse backgrounds to work toward justice. Locally, Presbyterians are channeling passion and energy to build a broad community coalition advocating for equity in education. We do it not because we're experts, but because God's self-mandate, "heaven shall not wait: Jesus is Lord," gives the Church courage to engage needs far greater than ourselves. We're engaging an injustice in a way we never have before – rolling up our sleeves and doing policy research, meeting with community leaders and regular folks, asking questions, forming work groups, testing ideas, soliciting feedback, and trying to figure out effective communication channels to put forth a vision for systemic change. The truth is, we're pretty much making it up as we go along. Some efforts go better than others. Yet, in that often untidy process, we're meeting people we might never have met before, and we ourselves are being transformed. I'm also discovering that the more we do, people are finding the hope that comes from God's shall.
---
Lynette Sparks
Interim Associate Pastor for Outreach & Evangelism
Third Presbyterian Church, Rochester, NY
You can learn more about their educational ministry in this IGNITE talk from the 2015 National Gathering.
https://media.mywtenfold1.com/wp-content/uploads/sites/10/2015/08/29175936/great-schools-copy.jpg
492
822
Jessica Tate
/wp-content/uploads/sites/10/2016/01/NEXT-Logo-FINAL-Horizontal_lato-1030x229.png
Jessica Tate
2015-08-06 12:02:05
2016-02-16 17:37:07
Back to Front