Each month we ask a different person from the NEXT Church community to assemble a series of posts around a particular theme. This month, Lee Hinson-Hasty is curating a conversation around theological education. Have ideas or reflections to share? Offer your thoughts in comments, on our Facebook page, or contact us here.
By Neal Presa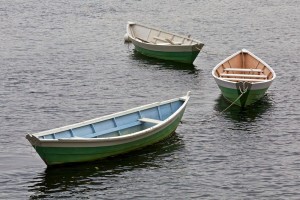 Leonard Sweet in Viral describes two tribes: Gutenbergers and Googlers. Gutenbergers are accustomed to the one-dimensionality of what paper expresses and are more comfortable with paper books and paper essays, not as adept with the Information Age and its multiple platforms. Googlers were born into the Internet Age.
Sweet says that in a so-called TGIF (Twitter, Google, iPad, Facebook) world, two things are needed: an EPIC (experiential, participatory, image-rich, connective) approach to communication that values an MRI (missional, relational, incarnational) way of being.
Now, it is possible for those who are Gutenberger in their biological age to be Googlers in their way of seeing and engaging the world; likewise, it is possible for those who are Googler in age to be Gutenberger in their approach to faith and life.  What 21st century contexts continually show is an approach to theological education and vocational formation which Googlers understand quite well.
In a TGIF world where EPIC and MRI are needed, Googlers show us that it is not so much about installing PowerPoint projectors, or requiring iPads in the classroom, or going the distance-learning route; although all those are helpful in classroom pedagogy for many reasons.  Googlers live with a hermeneutic of the world that is nimble, that is multilingual, that is interdisciplinary, that seeks the flourishing of the entirety of humanity.  TGIF – the world in which Googlers were born, reared, studied, and are working in – showed them Instagram images, iReports, Tweets, Facebook statuses and Youtube videos of what Craig Barnes called in his inaugural address as Princeton Theological Seminary's president, "Beauty and Truth."  Googlers see the truth of suffering on micro- and macro- scales, from the enormous effects of a Philippine typhoon to human trafficking to millions dying of malaria. Googlers also see the beauty when humanity – whether of a Christian faith tradition or not – runs to the aid of a Boston marathoner, or heroically climbs 80 flights of stairs of a crumbling World Trade tower.
Theological education in the Reformed tradition for a 21st century world requires us to orientate our methods, our approach, and our own theology of theological education in such way so that anchoring-tethering occurs: i.e. confidently and passionately anchored to the healing, reconciling Gospel of the Lord Jesus Christ, while humbly and generously tethered to the Reformed traditions.
Anchoring tells us to whom we belong, our core identity, the substance of who we are. We are people of the Gospel, the Good News of God in Jesus Christ through the Holy Spirit who has baptized us, called us, sent us, gathers us. But we belong to a particular community, a specific neighborhood in the body of Christ called the Reformed tradition. And even then, those of us in the United States are part of the Reformed tradition that has taken an American form of Calvinism, which is somewhat different from the Calvinism in parts of Africa, in parts of Asia, in parts of Latin and South Americas. These multiple contexts require tethering.
Still yet, we are members of the human family, a planet of 7 billion people. The multiplication of contexts require tethering. We belong to a community, where there is identity and belongingness, but we are not locked nor prevented to engage the richness of diversity in the human family.
Faithful and full engagement in multiple contexts requires multilinguality (not literally learning Mandarin, Spanish, Korean, Italian, Swahili – although it could mean that too!), but being able to converse with and be conversant in multiple subjects, perspectives, methodologies, approaches; in other words, being nimble and flexible so as to offer authentic presence and to be authentically present.
I am privileged to be teaching at New Brunswick Theological Seminary (NBTS), the oldest seminary in North America founded in 1784, nestled in the heart of Rutgers University in central New Jersey.  It is one of the two seminaries of the Reformed Church in America (RCA). We also have a campus presence at St. John's University in Queens, New York City.  While anchored to the Gospel of Jesus Christ and tethered to the Reformed tradition of the RCA, NBTS's student body, staff community and faculty are not majority RCA. Our faculty is diverse – half of whom are people of color, more than half are not RCA. Our faculty and students come from Baptist, Pentecostal, AME, and non-denominational churches, as well as RCA and PC(USA).  Our academic dean is the first African American and first non-RCA (he comes from the American Baptist tradition) in NBTS's history.
Many of our own PC(USA) seminaries are in a similar place of serving an increasingly diverse student body.  While an anchoring-tethering approach may instill a certain sense of angst for folks who want to insure the endurance and durability of what they have been accustomed to as THE Reformed tradition, a TGIF 21st century world calls us to take risks, knowing who and whose we are as anchored in the Gospel, tethered to the Reformed traditions, and following the Holy Spirit to lead us and guide us to be in solidarity with humanity. . .an approach which our Lord Jesus taught his disciples in their own theological education and vocational formation.
---

Neal is a Filipino American, serving as pastor of Middlesex Presbyterian Church (NJ), Affiliate Assistant Professor of Preaching and Worship at New Brunswick Theological Seminary, and Extraordinary Associate Professor of Practical Theology at the North-West University in Potschefsroom, South Africa.  He is also Moderator of the Presbyterian Church (USA). Neal studied at Drew University (Ph.D, M.Phil. in liturgical studies/liturgical theology), Princeton Theological Seminary (Th.M. in pastoral theology), San Francisco Theological Seminary (M.Div.), Westminster Theological Seminary California (graduate theology/history courses), and the University of California, Davis (B.A. in political science summa cum laude and history cum laude). Born in Guam, raised in the San Francisco Bay Area, and now living in New Jersey, Neal and his wife have two sons. Neal enjoys hanging out with his family and friends, traveling, fine wine and great food, working out, reading, and politics.
Image: shutterstock.com/Robert D Young
https://media.myworshiptimes31.com/wp-content/uploads/sites/55/2013/12/29180509/tether-copy.jpg
666
1000
Jessica Tate
/wp-content/uploads/sites/55/2016/01/NEXT-Logo-FINAL-Horizontal_lato-1030x229.png
Jessica Tate
2013-12-09 11:36:21
2016-05-10 21:29:01
Anchoring-Tethering: A Perspective on Present-Future Theological Education