by Chris Dela Cruz
There are a number of expressions and philosophies I have heard that cut across various ideological and political lines that have a distinct American ring to them. Things work out in the end. Chase your dreams. The sky's the limit. Your inner state is all about how you decide to see things.
In short, American optimism and positive thinking.
I don't deny the truth and power in many of these sentiments. In the wake of the stresses of modern life, positivity and reframing situations internally seemed to have gotten many individual Americans through these struggles. These narratives can be powerful motivators for both individual and collective action, narratives that tie in with grand American mythology. We braved the frontier! We flew to the moon! We foster innovation and entrepreneurship!
However, it is now clear that America's Optimistic Spirit is killing us.
These American coping mechanisms of super positive thinking, of "frontier" sky's-the-limit mentality, and optimistic framing have ill-equipped us to take a horrific pandemic seriously, to confront the realities of long-embedded systemic racism, and to actually use our dream-thinking where it could matter – to pool our resources to deal with an unprecedented economic disaster with actual far-reaching solutions that help people.
When it comes to our country's unique COVID-19 crisis, America's Optimistic Spirit has failed us on every level – our need for freedom has enraptured many to congregate bars, to open up businesses and churches too early, and to either wear masks haphazardly basically for show or not at all. While hindsight is 20/20, when the virus was first hitting the U.S. many officials failed to respond quickly, and many people dismissed its seriousness and wore their lack of concern as a badge of honor. So many people said this was just the media and government overblowing things as usual, that folks stocking up on goods were crazy. When the shutdowns started in March, I heard from many people "well, guess we'll stay inside for two weeks, and then we'll get back to normal," even though basically every health expert was saying this could take over a year (at least) and require multiple lockdowns.
And this just scratches the surface of the systemic failure, of a President who asserted this was just going to be a blip that would go away, and all the ways we re-opened too early because America decided the virus was over. America's Optimistic Spirit literally cannot cope with an emergency. It does not know how to acknowledge the negative in life, and it cannot handle things outside of its control. It is our demon, possessing us with a smile while we slowly die.
We know this because, in many ways, America has been in an emergency long before COVID-19. As the recent protests have brought into the open, there are entire communities that live in constant crisis situations that have been ignored for our entire history. Black people have been saying for decades that police officers were getting away with murder, that drugs and weapons were planted at crime scenes, that police reports weren't telling the whole truth. If it weren't for iPhones and pent-up lockdown energy, Americans wouldn't ever have listened, because it gets in the way of our positive outlook on who we are and what we have done.
American optimism and positivity may have helped individuals cope with some of the stresses of our over-worked, capitalistic system. But did these mechanisms just help us soothe ourselves enough so that people don't adequately process how inhuman and unjust the modern systems are, and therefore not stir the drive and desire to change the system itself? Rich people are optimistic that "things will work out" because they in fact always do – because they have rigged the system to make it so. Those who aren't rich, unfortunately, also inherit that go-getter, dream big, things will work out attitude, because that's what permeates our culture, because those with power put out a false mythology of meritocracy for the purposes of giving people false hope, not disclosing just how much privilege played a part in success. How many of those self-starting success stories started out with a loan from daddy?
What I am getting at is this: America's Optimistic Spirit is basically a coping mechanism used individually and collectively to deny reality. Our entire mythology and national ethos is based on a lie lying to itself so it never has to confront the truth. The sooner we look ourselves in the mirror and purge ourselves of our grave certainty, the better.
There are many reasons we developed this Spirit, and many will rightly focus on the political, systemic roots – namely, a logical extension of our Manifest Destiny to wipe out, enslave, and exploit black and brown people in service of America's never-ending colonial, capitalist "frontier" expansion.
I want to lift up a theological thread, though, that I think at the very least offers a foundation for the political. We simply don't know what faith is. I've heard faith described colloquially from many faithful American Christians as believing really hard in a better future, because God will make things happen. "All things are possible with God" is a common refrain. Ask and ye shall receive.
Americans, because we have denied the existence of harsh realities and because certain privileges have shielded certain people from experiencing them, develop an immature faith that simply contends that things will just work out if you believe in your head hard enough. Our broken, corrupt systems provide goods for the privileged, the privileged call those goods "blessings" on TV, and everyone else recites the creed.
In practice, faith becomes a mastery of control, internally and externally. Internally, because the individual person is asked to control their emotions enough to deny the alarm bells those emotions are signalling about the harshness of reality and the injustice of the systems – yes, you should be angry that your back is against the wall, and yes you should be sad that people are dying for no reason! Externally, because America goes out into the frontier "by faith" while continuing the tradition of exploitation and oppression for anyone who gets in America's way.
We don't know a faith whose posture is more of surrender and mystery and loss of control. We don't know a faith that allows for lament and doubt instead of explanation and certainty.
And so we are left with thousands of people dead of COVID-19 without acknowledging that it doesn't have to be this way, with a country that cannot even deal symbolically with our racist statues without federal stormtroopers kidnapping people in rental cars.
And we are left to live by Faith alone. After all, demanding our government to provide a more sustainable, substantive COVID-19 response or to fundamentally change its racist systems would require us confronting America's harsh realities in a way that our Spirit alone cannot cope with.
But I guess I should think positively. Sola Fide!
---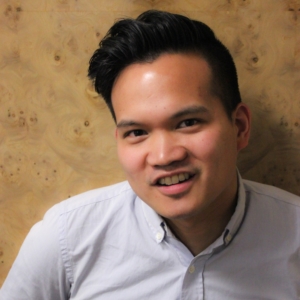 Reverend Chris Dela Cruz is the Associate Pastor of First Presbyterian Church in Jamaica, a diverse, immigrant Queens, NYC congregation with over 30+ nations represented. His role includes building a co-working space for young adult entrepreneurs, coordinating kids and family ministries, and helping in community organizing efforts. He has written for Next Church, Presbyterian Outlook, and other outlets. Prior to being an ordained pastor, he was a journalist for the Star-Ledger in New Jersey.
Chris writes about the intersection of faith, cultural trends, and American life.
https://media.mywtenfold1.com/wp-content/uploads/sites/10/2020/07/21140557/aaron-burden-9C8r4QUwZRQ-unsplash-scaled-e1608491625281.jpg
545
800
Layton Williams
/wp-content/uploads/sites/10/2016/01/NEXT-Logo-FINAL-Horizontal_lato-1030x229.png
Layton Williams
2020-07-21 14:06:41
2020-10-30 17:13:47
America's Optimistic Spirit is Killing Us Because We Don't Know What Faith Is